Ranked among the best…again
Classes offered 100% Online in Convenient, 8-Week Terms
Be an Eagle!
Over 20 NCAA Athletic Programs
Get the Credit You Deserve with Post's Credit Transfer Policy
Now Enrolling!
Accredited RN-BSN Program
Visit Our Campus
The best way to get to know Post University is to visit our campus. Experience our close-knit culture, tour our facilities, talk with admissions counselors, and more…
Check out our virtual tour

Award-Winning Programs
Over 127 years of academic excellence with accelerated courses to earn your Bachelor's degree and Master's degree on your schedule.
Personalized Education
Career-focused degree programs with customizable concentrations to tailor your education to your goals.
Student-Focused Support
Offering a broad range of services including academic advising and tutoring, financial aid advisors, career services support, and more.
Military Friendly
Award-winning, military support programs for our military and their families.
Experience #ThePostDifference!
What is behind "Post Makes It Personal"? It's our people, see #ThePostDifference for yourself. 
See What Our Students Are Saying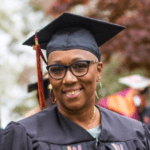 Testimonial 6
"I feel like there are no excuses, there's nothing that I can't accomplish…I'm grateful and I'm thankful."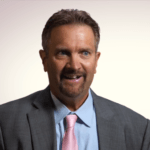 Testimonial 5
"Post has given me the education credential that I needed for my future aspirations."
Testimonial 4
"The personal experience is so great with the professors, each professor gets to know each individual in class."
Testimonial 3
"The instructors were super helpful and accommodating and really attributed to my success in the program."
Testimonial 1
"For me, Post made it personal with the small classes. I was able to meet professors and get to know them."
Brian McKenna, played on the Post University baseball team and earned his degree in 2015, recently signed with the Miami Marlins....
25 Aug

Residence Halls Open for Returning Students

26 Aug

Main Campus Fall Semester Classes Begin

30 Aug

Last Day to Add/Drop a Term2 and/or Main Campus Course without a "W"

31 Aug

1 Sep

W. Soccer @ American International

2 Sep

University Offices Closed - No Main Campus Classes

3 Sep

Participation deadline to remain in a Term2 Course

5 Sep

6 Sep

Volleyball @ Molloy Invitational

7 Sep

Volleyball @ Molloy Invitational

Brew & Que (Post Sponsorship) - Library Park

8 Sep

9 Sep

Honors: Pizza, Pals, & Polos (drop-in event)

Suicide Awareness Speaker: Kevin Berthia in Drubner

10 Sep

W. Tennis @ American International

11 Sep

M. Soccer @ Southern New Hampshire

12 Sep

Giving Group Volunteer Recruitment Fair - Leever

International Student Dessert Party - Eagle's Nest

13 Sep

Sprint Football @ Chestnut Hill

14 Sep

Volleyball vs. Bridgeport

Volleyball vs. St. Anselm

15 Sep

Volleyball vs. Bloomsburg

Volleyball vs. Southern Connecticut

Honors: Japanese Business Dinner

17 Sep

W. Tennis vs. St. Thomas Aquinas

18 Sep

19 Sep

Post "Pop-Up" Campus Store - Downtown Lobby

20 Sep

STD Testing: Free and Confidential in Recruitment Dining Room- Leever

21 Sep

22 Sep

Honors: Waterbury Symphony Opening Concert

Application due date for Term2 Graduation

24 Sep