Choose Where, When and How to Complete Training
At the School of Continuing Education, we appreciate the dedication of the law enforcement professionals who serve us and our communities. And we're proud to offer the skills training and recertification resources they may need for training credit.
Each Post University Police Recertification course is eligible for considerations of POST-C credit hours towards recertification.
There are no set training times—courses can be completed online, anytime, anywhere, and on just about any device. One more thing: Your first course of this police recertification training is on us, as our thank you for your service.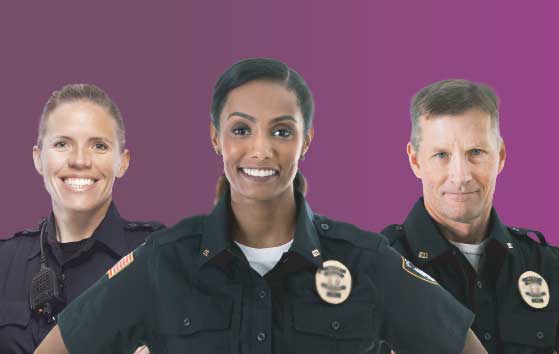 Dynamic Courses
Developed by highly-trained POST-C Certified Instructors
Concise training segments for strong retention of material
Interactive, app-like platform

Self-paced Learning
Available on desktop, tablet & mobile viewing devices
"Stop & Go" as you please with on-demand course materials
Complete courses within your regular work schedule

Cost Saving Benefits
Competitive market pricing
Department pricing available
Individual-based learning to reduce training days, overtime and scheduling conflicts
Consider the Benefits of Online Recertification
"If a police department is looking to send their police officers to a course and they want to save some financial resources, the Post Police Recertification training is the modality that you want to use because it is flexible, it is nimble, it is modern, it is progressive."
– Salvatore Nesci, MPA, MBA
POST-C Certified Instructor
Watch the video to learn more.
Bloodborne Pathogens
Blue-on-Blue Police Encounters
Civil Liability
Conflict Management
Constitutional Law
Crimes Motivated by Bigotry & Bias
Crowd Control/Civil Disorder
Cultural Diversity and Awareness 
De-escalation
Domestic Violence
Effective Communication
Gang Investigations
Hazardous Materials Awareness
Housing Laws
Impaired Driving
Implicit Bias
Juvenile Law/Dealing with Juveniles
Law Enforcement and Citizens with Special Needs
Personal Protective Equipment
Police and the Public
Problem Oriented Policing
Procedural Justice
Prostitution/Human Trafficking
Rape Crisis
Search and Seizure
Stress Management
Use of Force
Weapons & Permits
Try the Complimentary Cultural Diversity and Awareness Course Today!
The School of Continuing Education is offering this as a complimentary first course. Cultural Diversity and Awareness is a self-paced training course that outlines the value and benefits of cultural awareness and diversity by examining key concepts such as mental models, prejudice, discrimination, cultural sensitivity, and effective communication.
This course meets the POST-C review training credit requirements as approved by Connecticut's Police Officer Standards and Training Council, Field Services Training Division which provides in-service training to Connecticut certified police officers statewide.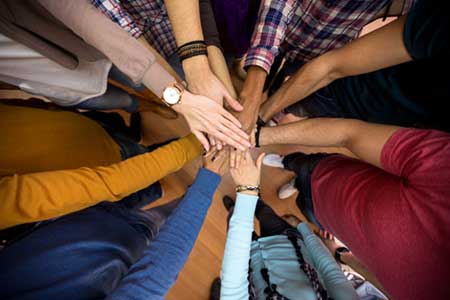 Police Officers whose Department is partnered with the School of Continuing Education's Police Recertification program will receive an email with instructions to access your account and register for course(s). Individual Police Officer wanting to take courses, please go to:
Returning Learners
Finish a course, register for new courses, or get course transcripts
Contact Us
Departments interested in partnering with the School of Continuing Education or individual officers wanting to learn more about our complimentary first course and other courses, let's talk!
Contact us at [email protected]
Dawn C. Sherman, Ed. D.
Dean, School of Continuing Education
Amanda Nardozzi, Ph.D.
Director, Police Recertification Program
[email protected]
Holly Leone
Program and Enrollment Coordinator
[email protected]
Subscribe Now
Get the latest course offerings and other news, just fill out the form to subscribe to our Newsletter!
"*" indicates required fields
By clicking the button above, Post University has your consent to email you at the information above regarding educational services. Privacy Policy