What is Professional Development and what does it mean for you?
Depending on your industry or your company, it could mean anything from working on transferable skills like effective listening or emotional intelligence … or it could mean brushing up on durable skills like technology for CompTIA certifications.
The truth is professional development encompasses a number of different skills that employers value—skills you need to advance in your career and pursue your life goals. Post University's School of Continuing Education provides continuing education online to help you be "Workforce Ready" today, tomorrow, and for the years to come.
Pursue Your Career Advantage at Your Pace
At the School of Continuing Education, we offer professional development courses online and on your terms. Each course is specifically designed to help you develop and hone your professional skills. Every continuing education experience is backed by the academic expertise and resources of Post University.
DYNAMIC COURSES
Developed by industry professionals in an interactive app-like platform.
SELF-PACED LEARNING
Complete online, anytime, anywhere – available for desktop, tablet & mobile 
AFFORDABLE COURSES
Helping you prepare for a different job or get ahead in your current career
Focused on Your Exam Success
Maintain your competitive edge. Post University's School of Continuing Education offers a number of exam preparation courses to help you pursue and maintain relevant licensures and certifications for in-demand careers in highly competitive industries.
At the School of Continuing Education, our online exam preparation courses are designed to help you build the skills and internalize the knowledge to assist in preparing for certification and licensure exams. Currently, we offer self-paced learning for:
AEM®/CEM®
Designed by MindEdge Learning in partnership with the International Association of Emergency Managers (IAEM), Post is proud to provide a course designed to help those seeking the Associate Emergency Manager (AEM) or Certified Emergency Manager (CEM) credential. Students in this test prep course will review key concepts for every phase of emergency management, investigate the application process, and gauge test readiness with two full-length practice exams.
CISSP® Exam Preparation Course
Prepare for the Certified Information Systems Security Professional (CISSP®) exam with a course that will also prepare you for a career in a world with an ever-increasing need for information security professionals.
CompTIA Security+® Exam Prep Course
The CompTIA certification is recognized worldwide and adheres to the strict standards of ISO/IEC 17024.
Project Management Institute Exam Preparation
The PMP Examination Preparation course uses PMI's authorized course materials, instructor-led presentation, and in-class exercises to provide students with a working knowledge of project management models, methods, and artifacts and their application. The course addresses all project performance domains and underlying delivery principles contained in the current versions of PMI's Examination Content Outline, PMI's Authorized PMP Exam Preparation Course Materials, "A Guide to the Project Management Body of Knowledge (PMBOK® Guide)," and associated American National Standards Institute (ANSI) standards. Our PMP boot camp upon completion fulfills the PMI-required 35 contact hours of project management training.
Try the Complimentary Cultural Diversity and Awareness Course Today!
The School of Continuing Education is offering this as a complimentary first course. Cultural Diversity and Awareness is a self-paced training course that outlines the value and benefits of cultural awareness and diversity by examining key concepts such as mental models, prejudice, discrimination, cultural sensitivity, and effective communication. 
Although catered toward learners in Post's Police Recertification program, any learner can utilize this course to educate themselves on cultural diversity and awareness.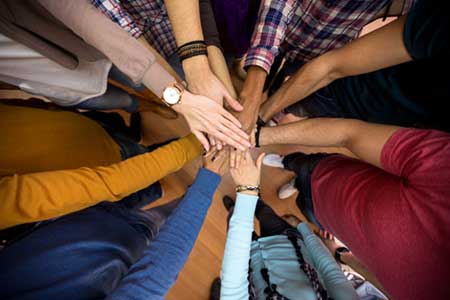 Through the School of Continuing Education, Post gives learners the self-paced online continuing education courses they need to achieve personal and professional goals. This is a career-advancing educational experience for every learner no matter where they are in their lives or careers.
Returning Learners
Finish a course, register for new courses, get course transcripts …
Subscribe Now
Get the latest course offerings and other news, just fill out the form to subscribe to our Newsletter!
"*" indicates required fields
By clicking the button above, Post University has your consent to email you at the information above regarding educational services. Privacy Policy

Post University does not guarantee that students will pass the examinations required to earn credentials. Post University does not guarantee licensure, and there are licensure requirements outside of education.