Doctor of Nursing Practice – Professional Leadership Specialization
Enroll in a Flexible Online DNP Leadership Program​
The online Doctor of Nursing Practice (DNP) with a Professional Leadership Specialization at Post University offers the insights and instruction you could use to make a positive impact on patient care and your leadership future. Your doctorate in nursing leadership specialization covers five key competencies—leadership, business intelligence, finance, health policy, and health services research—while providing the curriculum flexibility to customize your education to your leadership goals with multiple electives.  
As one of the few online DNPs to feature a specialization in professional leadership, this specialization is an investment in your future prospects as well as your organization's long-term ability to provide quality patient care.  
ACEN Programmatic Accreditation
The Doctor of Nursing Practice program with four specialization options is programmatically accredited by the Accreditation Commission for Education in Nursing, Inc. (ACEN).
DNP Online Program At A Glance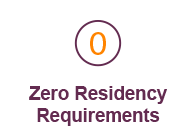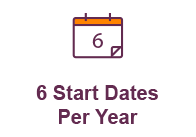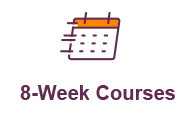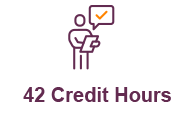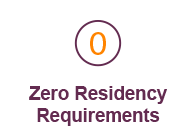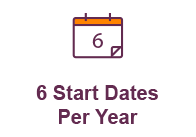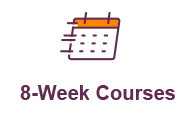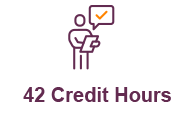 Practice-Focused Curriculum for Real-World Skills 
Coursework for your online doctorate in nursing leadership specialization is designed to help you build the foundation of insights and practical skills necessary to: 
Appraise the needs of complex organizations as they go through strategic decision-making and change implementation

 

Critique roles of leaders and collaborators in planning, providing, and evaluating healthcare

 

Generate strategic plans for organizational change by utilizing theoretical knowledge, meaningful data, and evidence-based practice while being culturally and ethnically sensitive

 

Utilize evidence-based data and analytic methods to develop, implement, and evaluate best practices to advance healthcare

 

Engage in complex, evidence-based advanced nursing practice and evaluate innovative approaches to care delivery for individuals, communities, and populations

 
Overall, coursework for this DNP nursing leadership specialization covers a wide range of issues that impact nursing, clinical settings, and effective professional nursing leadership.  
Curriculum, Course Descriptions, & Program Outcomes
Please see the University Catalog for the online DNP – Professional Leadership Specialization's full curriculum chart with course descriptions and program outcomes.
Doctor of Nursing Practice Online Admissions Requirements
For your convenience, the DNP program offers six start dates per year. Prior to beginning your doctoral degree in nursing, you must have the following:
Current, active, unrestricted U.S. RN license
A master's degree in nursing with a minimum GPA of 3.0 on a 4.0 scale
View the full list of the Nursing Admissions Requirements
Our online DNP admissions team is available to walk you through the application process and answer any questions on DNP program requirements. Contact us to learn more!
If you are interested in the DNP with the executive leadership or informatics leadership specializations, you are not required to have an MSN degree. However, you must hold a master's in another discipline and complete a three-course bridge option and 400 practice hours. For more information about our bridge option please call our admissions team at 866.922.5690.
Tuition & Payment Options
View the Tuition and Fees section for information for the online DNP degree program costs.
We offer several funding options as you pursue your education. Please see the Scholarships and Other Ways to Save section to learn more about our:
External Scholarships
Nursing Tuition Reductions
Education Partnership Program Tuition Reduction
Post Eagle Program (Military)
Payment Plans
And more!
This program is not currently eligible for Title IV funding for new enrollments.
What Our Students Are Saying 
"I love doing the clinical nurse specialist work but I'd love to find ways to help my facility positively affect patient outcomes. I learned how to do that sort of impactful work as a student at American Sentinel. It's probably been the biggest benefit of the program."
Pursue Your Doctor of Nursing Practice Online at Post! 
At Post University, we are focused on your success, in and out of the classroom. A student success advisor will work with you one-on-one to answer your questions and help you address any challenges throughout the online DNP leadership program. We are here to help you achieve your Doctor of Nursing Practice – Professional Leadership Specialization career goals. 
Ready to make the healthcare industry a better, healthier place with an improved understanding of leadership that transcends health services departments? Contact us to learn more about our online Doctor of Nursing Practice with a specialization in professional leadership program. 
This program is not currently eligible for Title IV funding for new enrollments.
Note: This program is not designed to fulfill the educational requirements for any licensure or certification. Post University does not speak on behalf of any licensing board or body but does assist students in understanding licensure requirements.