Bachelor of Science in Nursing (RN to BSN)
Accelerate Your Nursing Career at Post University
This program is offered Online.
You've dedicated your life to helping others as an RN. Now, expand your patient-care skills with a BSN degree from Post University. In this program, you will have the opportunity to build upon your professional knowledge and experience and advance your current nursing career to leadership and advocacy roles.
Nursing is an increasingly competitive field; a bachelor's degree provides more opportunities for nursing jobs or career progression as hospitals, long-term care facilities, rehabilitation facilities, and outpatient clinics and offices look to hire nurses with bachelor's degrees. It also opens doors for professional certification or graduate studies.
Program Highlights
Our RN to BSN completion program is designed for an associate degree or diploma-holding RNs like you who want to continue their education but need flexibility as practicing professionals. Courses are taught in an eight-week, 100 percent online format and center on:
Leadership in contemporary patient care
Cultural competency
End-of-life care
Population and community health nursing
Clinical reasoning and ethical decision making
Communication, teambuilding and collaborative strategies
Unlike other online nursing schools, our planned practice experiences are immersive. In each course, you will make real-life decisions and interact with colleagues and patients in a completely virtual context. At Post University, we understand the importance of personalized education, and we're here to help you customize your nursing degree so that you can achieve your specific career goals. We offer 15 open electives and minors in Legal Studies, Emergency Management, Human Services, or Management and Leadership that can improve your skillset and further enhance your career or shift your area of specialty. 
Mission and Goals of the Department of Nursing Education
Mission
To prepare students as professional registered nurses who have the 21st  century nursing skills necessary to deliver innovative, evidence-based, patient-centered, and collaborative care to improve the well-being of diverse populations in local and global healthcare environments.
Goals
The goal of the undergraduate nursing program is to develop the following role dimensions of the professional nurse:
Provider of Patient-Centered Care

Leader of Care

Member of a Profession
Admissions Requirements
Admission to the RN to BSN Completion program requires the following:
Submission of a completed application for admission.*
Overall college cumulative GPA of at least 2.00 on a 4.00 point scale.
Graduation from an approved registered nurse (RN) program; or enrolled in a nursing program preparing to become a registered nurse, and on track to graduate.
An unencumbered license to practice as a registered nurse, or evidence of RN licensure eligibility.

*Applicants of the Bachelor of Science in Nursing (RN to BSN) program must provide prior to admission the following additional information.  

Official transcripts proving graduation from an approved associate or diploma registered nurse (RN) program.
Active, unencumbered registered nurse (RN) license to practice as a registered nurse that is verified through the National Council of State Boards of Nursing (NCSBN).

Admissions and retention in the nursing program requires the following:

An unrestricted, unencumbered RN license to practice nursing maintained throughout the duration of the program. Failure to do so may result in dismissal from the program.
The following states have provided approval to offer the RN to BSN program.
Alabama
Alaska
Arizona
California
Colorado
Connecticut
Delaware
District of Columbia
Florida
Georgia
Hawaii
Idaho
Illinois
Iowa
Kansas
Kentucky
Louisiana
Maine
Maryland
Massachusetts
Michigan
Minnesota
Mississippi
Missouri
Montana
Nebraska
Nevada
New Hampshire
New Jersey
New Mexico
New York
North Carolina
North Dakota
Ohio
Oklahoma
Oregon
Pennsylvania
Puerto Rico
Rhode Island
South Carolina
South Dakota
Tennessee
Texas
Utah
Vermont
Virginia
Washington
West Virginia
Wisconsin
Wyoming
Your search for an online RN to BSN program ends here, but your future is just beginning. Contact us to apply to Post University today to accelerate your nursing career.
Applicants must have an unencumbered (unrestricted) license to practice as a registered nurse or be able to demonstrate evidence of RN licensure eligibility.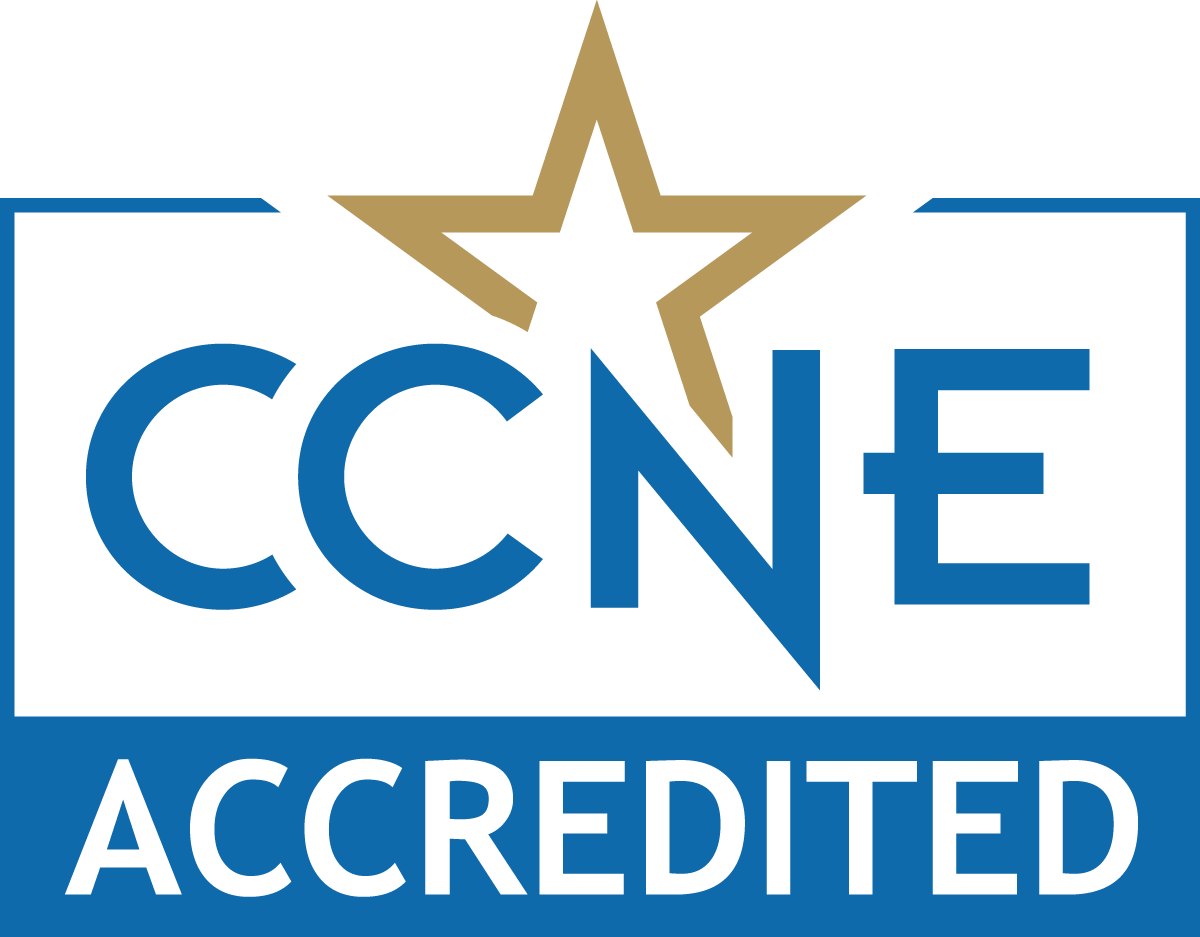 The Bachelor of Science in Nursing (RN to BSN) at Post University is accredited by the Commission on Collegiate Nursing Education (http://www.ccneaccreditation.org).

Get College Credits for Work and Life Experiences
Find out more about Post's Prior Learning Assessment (PLA) Program.