Bachelor of Science in Gaming and Esports Management
​Make the Game Your Business with a Gaming and Esports Management Degree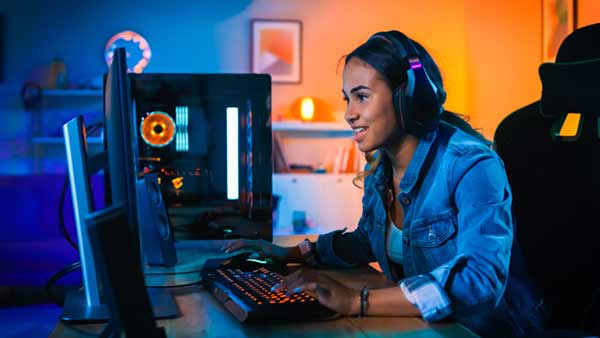 This program is offered on Campus and Online.
From the latest mobile app to massively multiplayer online games, it's no secret that the world of electronic gaming and sports is exploding with opportunity. From game development to exhibition events and conferences to competitive gaming tournaments, the global gaming and esports industry crossed the $1 billion threshold in 2019. And it just keeps growing. That makes now the perfect time to prepare for a business career in electronic gaming and esports management. Get your start with the right degree. At Post University, our Bachelor of Science in Gaming and Esports Management is specifically designed to give you the insights and skills you need to chart your course in this ever-expanding industry.
Program Highlights
There are very few universities offering curriculum in the field of electronic gaming—and the few that do invariably focus specifically on Esports. At Post University, our program covers the entire gamut of the electronic gaming ecosystem—from esports competitions and leagues to advertising and sponsorships and beyond. It's a well-rounded education that will help you to shape the industry's future as business leaders, advisors, and advocates. Your courses will cover aspects of game design & development, psychology of gaming, ethics in gaming, sales, project management, economics and more!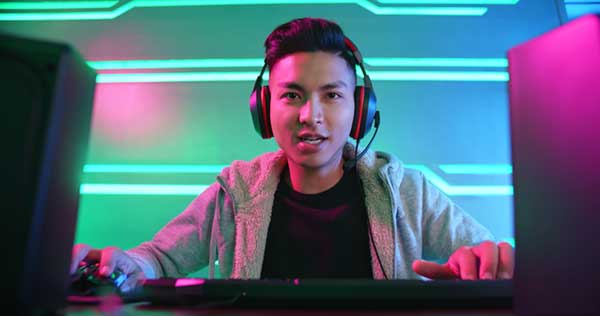 What can you do with a BS in Gaming and Esports Management degree?
Upon graduation, you'll have the essential leadership and administrative skills you need to break into the gaming industry as a team lead, gaming analyst, esports marketing coordinator or one of a host of other emerging career paths.
Post University's Bachelor of Science in Gaming and Esports Management is a blended gaming and business management program. It offers an interdisciplinary approach to learning all aspects of the business of the gaming industry, including game design, broadcasting, and competitive play. It's designed to give you the knowledge needed to obtain a career in the emerging gaming and esports industry. You'll cover complex business issues, from finances to international market dynamics. And you'll gain an in-depth understanding of streaming and broadcast markets to offer insights on best practices, cultural considerations and more.
Gaming and Esports Management Concentrations
As you progress in the program, course curriculum can be customized to your career focus with the following concentrations:
Event Planning and Management
Coursework in this concentration covers the essentials to developing and managing spectator oriented eGaming events, from the sociological impact to branding and marketing strategies.
Entrepreneurship
Entrepreneurship students will learn how to build a gaming and eSport management business, from the creativity and innovation needed to start the brand to the business skills needed to grow it.
Electronic gaming as an industry is exploding. Now, at the cusp, is the perfect time for a well-educated, well-credentialed business professional to get involved. Contact us to enroll in this unique gaming and esports management bachelor's degree program today.
Not eligible for Title IV funding through the U.S. Department of Education.
Can you study Esports?
Yes! An Esports degree can prepare you for a deep understanding of the gaming industry and all of its unique and complex challenges. You will take a look into the culture, market dynamics, and learn how to plan, navigate, monitor, and excel at managing Esports events. Courses cover aspects of game design & development, the psychology of gaming, ethics in gaming, sales, project management, economics and more!
What is an Esports major?
A Bachelor of Science in Gaming and Esports Management blends together business management and gaming for a unique understanding of the budding industry. From streaming to broadcast markets, you will gain insights on best practices and even delve into game design, project and event management, and gaming psychology so you're ready for your new career.
With two concentrations available, event planning and management or entrepreneurship, you are able to target your focus on running eGaming events to building your own innovative Esports business!
Is Esports management a good career?
What is an Esport management course?
When earning your Bachelor of Science in Gaming and Esports Management you will explore many courses that cover the ins and outs of the industry. Below are some of the courses you can take:
Introduction to Game Design & Development

Psychology of Gaming

Ethics in Gaming

New Media and Streaming Industry

Gaming Project Management
To learn more about degree and individual concentration requirements view the course catalog.
Get Started on Your Degree!
POST UNIVERSITY® 
Varsity Esports Teams