Check Out the University Calendar for Everything Happening at Post!
This Week's Activities and Events

 

News from the Nest

Black Student Union (BSU) Meeting
Tuesday, April 26, 2022 3:00 p.m. – 4:00 p.m. Eastern time | North Hall Room 112 or Join virtually at meeting time
LGBTQ+ Club Meeting
Tuesday, April 26, 2022 6:00 p.m. – 7:00 p.m. Eastern time |

Join virtually at meeting time

Esports Rocket League Championship
Wednesday, April 28 2022 8:00 p.m. Eastern time | Join virtually at competition time
Student Art Show Opening Reception
Wednesday, April 28, 2022 4:00 p.m. – 4:30 p.m. Eastern time | MacDermid Hall First Floor/Art Hallway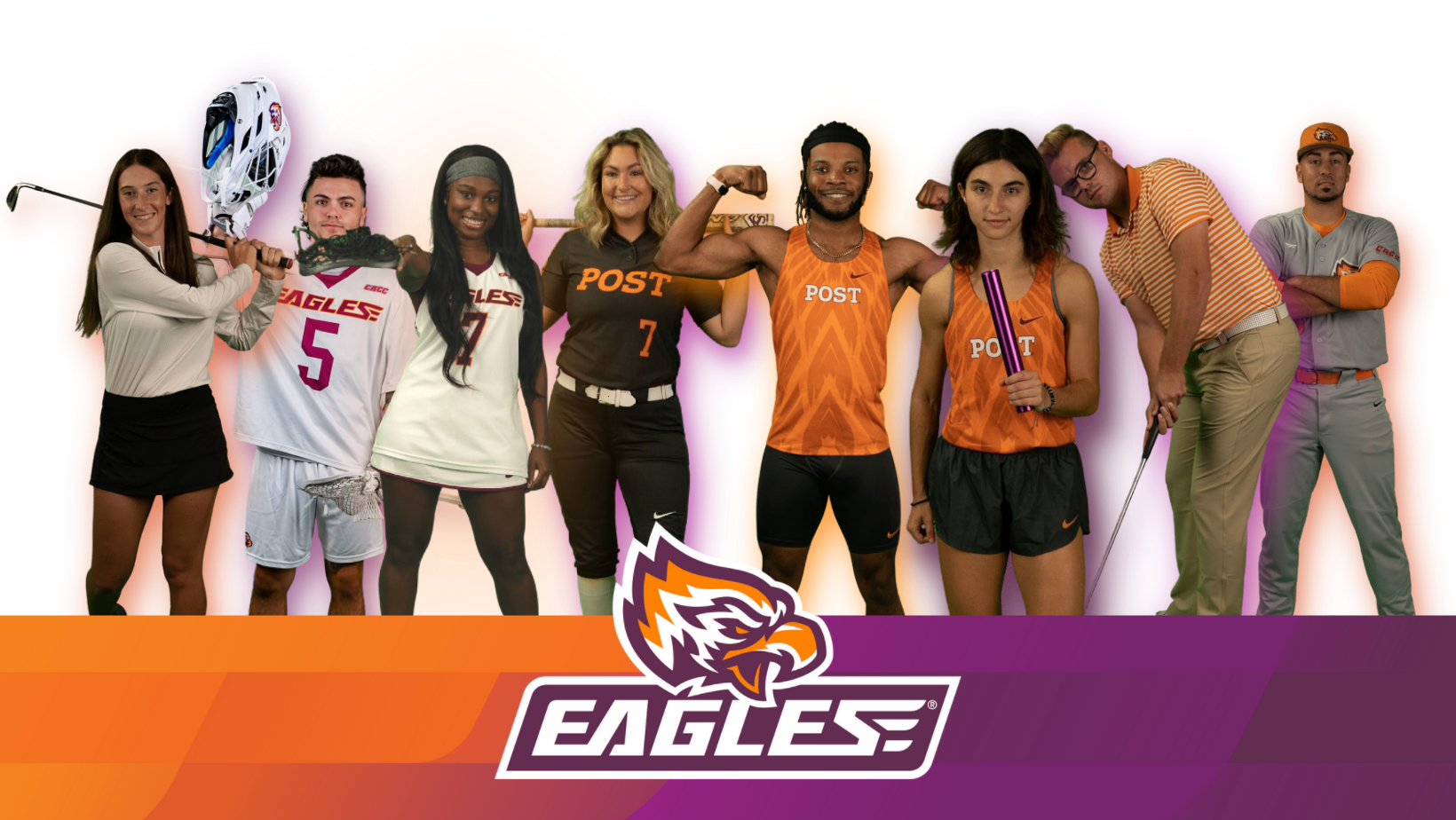 Eagles Fans – don't miss out on any of the action – head on over to the Athletics website for upcoming competitions, season standings, stats, and links to game live streams.
Don't forget to tag your social media posts with #GoPostEagles – we'll share our favorites on the digital screens around campus, on the official Post University accounts, and in this newsletter!
Weekly Wellness Corner
The Weekly Wellness Corner is brought to you by the Counseling Center – here, you'll find content, tips, tricks, programs, and resources to help you thrive as a Post Eagle! 
"I am responsible for myself" 
What does self-care mean and what self-care routines work best for you? It is not selfish to make time for self-care. "How to Adult" is a "life skills" edutainment channel brought to you by Executive Producers Hank Green and John Green. On this episode John Green discusses "How to create an action plan to make our lives more awesome"! Even though self—care can seem like an intimidating process at times, it is necessary to allow yourself to be always levelheaded.
April is Academic Integrity Month at Post!
Don't cheat yourself from learning…
No in-text citation should exist without a proper reference at the end of your paper. And vice-versa (no reference should exist without a citation in text). It's not necessary to reference more than once; but you need to cite EACH time you use information from the source.

The final 6 submissions for the Academic Integrity Month Art Contest are in and the winners are in YOUR hands! Cast your vote by completing this survey, no later than THIS SATURDAY, April 30, 2022 at 11:59 p.m. Eastern time.  Cast your vote here!
Visit the Academic Policies and Procedures page to learn more about the University's Academic Integrity Policy (click the '+' next to "Academic Integrity."  Academic Integrity Officer Stephanie Dionne has also created some helpful tools and resources to avoid plagiarism.
Don't Forget: EthicsPoint by NAVEX Global
EthicsPoint is a comprehensive and confidential reporting tool created by NAVEX Global that enables members of the Post community to work together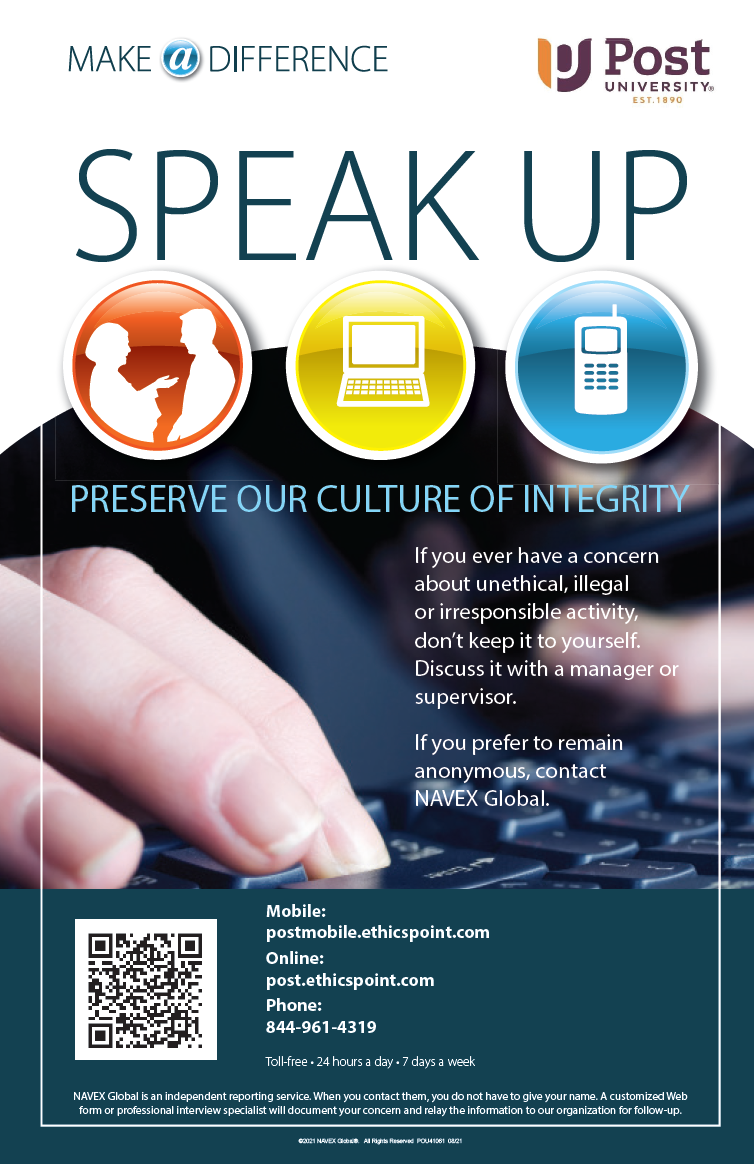 to address possible fraud, abuse, and other misconduct in the workplace while cultivating a positive and inclusive work environment.
Everyone who is a member of the Post University community whether associate, student, job applicant, applying student, or third-party business partner is important to our success. By creating open channels of communication, we promote a positive, collaborative, inclusive work environment and exceptional student learning experiences.
You can learn more about EthicsPoint by reading our blog post here.
#PostUViews: 2022 Main Campus Student Leadership Banquet
Read more about this year's award recipients here.  Congratulations to all of our hard-working Eagles!