Check Out the University Calendar for Everything Happening at Post!
| | | |
| --- | --- | --- |
| This Week's Events and Activities |   | News from the Nest |
| |   | |
Eagles Fans – don't miss out on any of the action – head on over to the Athletics website for upcoming competitions, season standings, stats, and links to game live streams.

It's a New Year, New Semester, and New Term – The Perfect Time to Set New Goals!
Be a goal-getter!  Design your ultimate college experience by setting goals that drive your actions and cultivate your ability to dream big. Setting purpose-driven and realistic goals is a way to be proactive about your future. The goal-setting feature on YOU@Post is a great place to start blueprinting your dreams.  There are even some pre-made goals that you can customize.  Click the "Set Goals" button below to access YOU@Post and start setting your goals.
YOU@Post is one of the three tools you should use.  Check out our blog on those tools and how you can make the most of your Post University journey.
Campus Students – Upcoming On-Campus COVID-19 Booster Clinics
We will be hosting COVID-19 Booster Vaccination Clinics on-campus for eligible students in partnership with Waterbury HEALTH.  The clinics will be held on:
Thursday, January 27, 2022 | 8 a.m. – Noon
Monday, February 14, 2022 | 9 a.m. – 4 p.m.
Click the "Register" button below to complete the online form and register for an appointment.  You will need your previous vaccination history information to complete this form.  Vaccinations will be administered in Post's Student Health Services Office (East Hall Annex) on-campus.  Questions?  Please contact Student Health Services at [email protected] and 203.596.4503.
Success from the Start – Center for Academic Success
The goal of Post University's Center for Academic Success is to provide you with the academic help you need to achieve your goals.  If you feel like you're struggling with a class or subject, or maybe you just need a little one-on-one assistance with a class or an assignment, the Center for Academic Success can help by providing tutoring services in a wide range of subjects.
The Center also offers virtual webinars that are available to all students and focus on the skills and resources that help to build students' academic and professional skills.
The in-person and virtual are provided in a welcoming environment where you're encouraged to ask questions, seek out additional information, and challenge yourself academically.  Click the "Make an Appointment" button below to schedule an appointment with a peer educator or professional specialist in a wide range of subjects.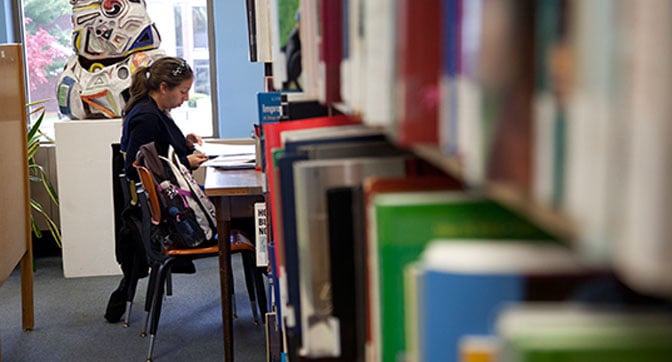 Research and Academic Databases – Traurig Library
The Traurig Library and Learning Center is home to a wealth of resources, including over 13,000 print books and 1,265 media, 48 online database platforms, a growing e-book, and virtual reference collection, a cataloged government documents repository, and specialized collections of legal reference sources and a unique equine management print and media collection.
Click the "Learn More" button below to access the Traurig Library Hyperguides – a comprehensive support page on how to use the library's databases.
#PostUViews: First Weeks of Term 4 and Spring 2022