Check Out the University Calendar for Everything Happening at Post!
This Week's Activities and Events

 

News from the Nest

Almost Midnight Breakfast


Monday, May 9, 2022 10:00 p.m. Eastern time | Leever Student Center – Dining Hall

EMH Club Virtual Blood Drive
Now through Tuesday, June 7, 2022 | Register and donate here
Communication and Media Studies Senior Seminar Presentations
Wednesday, May 11, 2022 drop in any time between 12:00 p.m. – 2:00 p.m. Eastern time | Library Boardroom
Social Justice Dialogue Series Event – "The Coming Out Process"
Thursday, May 12, 2022 1:00 p.m. – 2:00 p.m. Eastern time | Join virtually at event time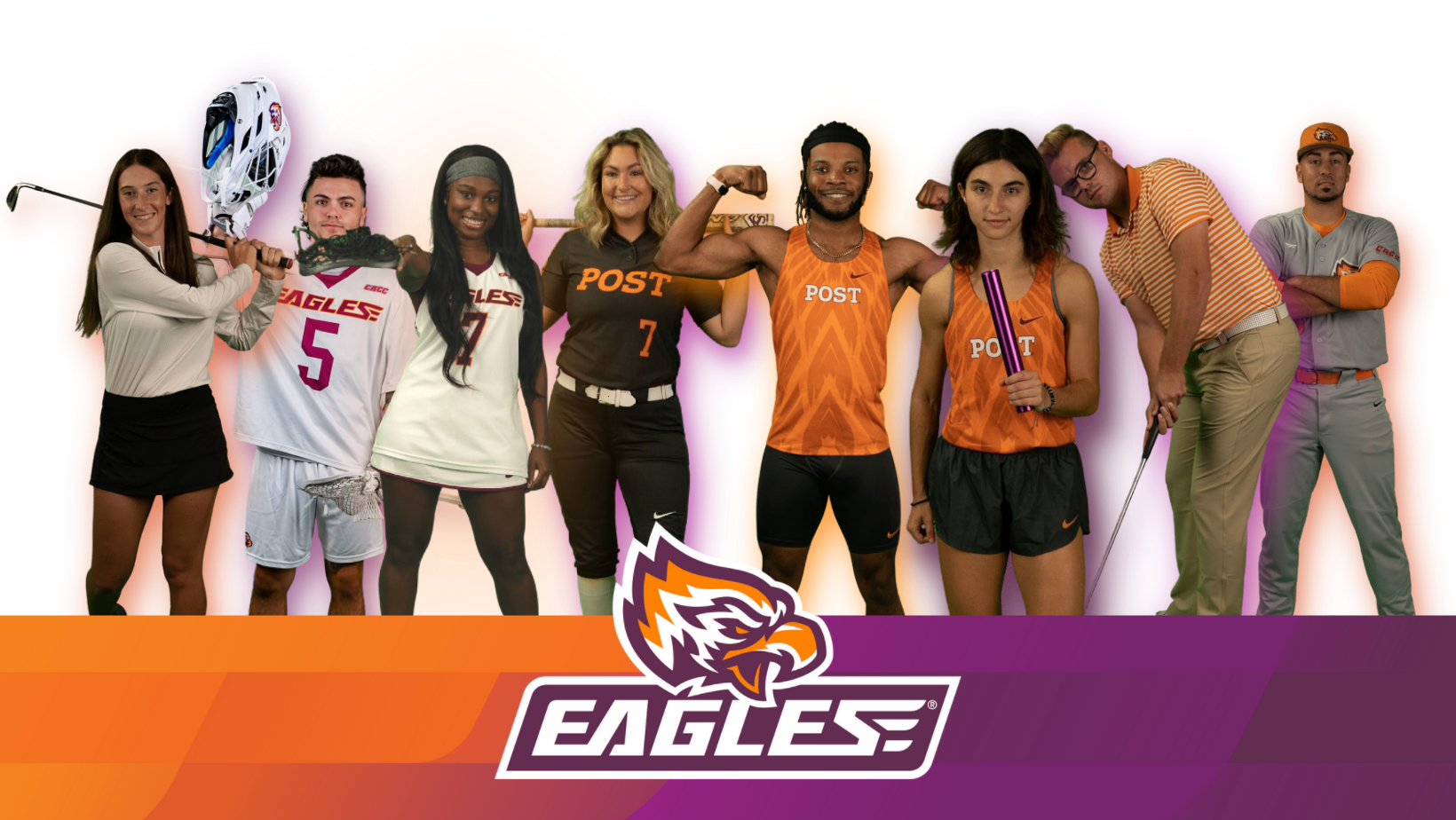 Eagles Fans – don't miss out on any of the action – head on over to the Athletics website for upcoming competitions, season standings, stats, and links to game live streams.
Don't forget to tag your social media posts with #GoPostEagles – we'll share our favorites on the digital screens around campus, on the official Post University accounts, and in this newsletter!
Good Luck on Finals, Main Campus Students!
It's Spring 2022 Finals Week, Eagles!  You've worked hard all semester and summer recess is right around the corner – here are some tips to rock your finals:
Fine-tune your study habits – solid study skills will help you to master course concepts with ease.  Check out "Study Tips you Really Need" from YOU@Post.
Remember your resources – The Center for Academic Success, TutorMe (available under Student Services in Blackboard), and the Traurig Library offers everything from academic skills development, tutoring, and even a quiet place to study.
Finals advice from the team!  Offering words of wisdom on everything from managing increased anxiety and stress to making sure you take breaks, our team members have got you covered.  And, check out this Instagram highlight for some additional tips the team shared.
Weekly Wellness Corner
The Weekly Wellness Corner is brought to you by the Counseling Center – here, you'll find content, tips, tricks, programs, and resources to help you thrive as a Post Eagle! 
Who's better at explaining self-care than college students themselves?  
What does stress look like for college students? In this YouTube segment college students describe what it looks like to take care of themselves and how they like to help others who are struggling with stress, anxiety, being overwhelmed, etc.  
Academic Integrity Month Art Contest Winners!
Congratulations and thank you to all who submitted artwork!
Commencement 2022 is Next Weekend!
We can't wait to celebrate all that the class of 2022 has accomplished.  Near or far, we want to be a part of your special day.  Don't forget:
Search Proud Post Grad to add custom Post University commencement GIF stickers to your Instagram Stories, Snapchats, and TikToks
Add our Commencement Face Filters to your Instagram Stories and Reels.  Visit @PostUniversity on Instagram and tap to use the filters!
#PostUViews: 2022 Swoopy Awards/Athletics Banquet
View all pictures from the event by visiting the Athletics Department Flickr album!