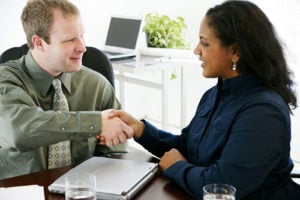 When you're just starting out in an industry, it helps to have more on your resume than just your degree. Interning and having real world, hands-on experience in a professional environment can give you a big advantage over your competition.
Internships have become an essential tool for gaining valuable work experience before graduation. Talk to your advisor about how an internship in your major would fit in with your academic courses and contribute to your learning.
To find out about internship opportunities that might be a good fit for you, contact us.

Internship Guidelines
Internships are three-credit courses with a classroom component and a work component. Some are paid, depending on the organization's internship policies.
Requirements
In order to qualify for an internship, you must meet the following criteria:
Minimum Junior status
Minimum GPA 2.5
Course prerequisites in your major (Check with your Academic Program Manager)
Maximum 6 credits of internships toward earning a bachelor's degree
Internship in your major
Transportation between school/home and internship site
Apply for Eligibility