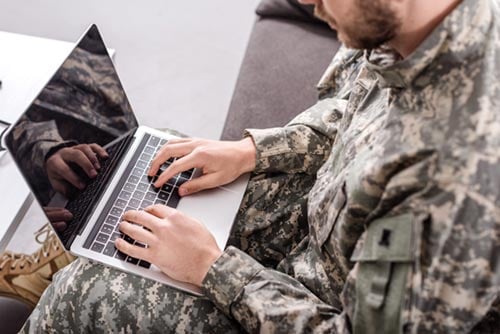 ​Do you want a career similar to your military job, or do you want your education to take you in a brand new direction? Research careers by keywords, industry or your military classification code. Many employers want veterans and several industries are actively seeking out transitioning military and veterans.
Learn how to translate your military experience and training into civilian vernacular. Your intrinsic military skills and values are very desirable, recognize and articulate them in both your resume and interviews.
There are many resources and support organizations available to transitioning military and veterans regarding assisting the military in returning to school, career guidance, job placement, grants, job fairs, workshops and much more.
Post has also partnered with vets2set which acts as an open door for veterans, helping them jumpstart a career in the commercial production business. To learn more, visit vets2set.org
Schedule an Appointment
Get help with resumes, cover letter writing, career planning, mock interviews and so much more!
Connect Your Degree and Career Path
Then search for jobs that match your interests and aspirations. Awato is a career assessment and job board resource for students. Learn more about Awato.