It's True: Post University is big and personal – and might be the perfect fit for you.
Take a look at some of the many "truisms" about Post University listed below. If you want to begin your career path, or reach your next career level, be truly ready with our personal support.
It's True: Ranked Among the Best Online Programs in the U.S.
In 2021, U.S. News & World Report named Post University one of the Best Online Programs for Grad Business, and one of the Best Online Programs for Veterans Grad Business. Online is not a new concept here – you will be learning from one of the pioneers in online education, as we've been utilizing web-based learning since the 1990s.
It's True: The Second Largest University in Connecticut*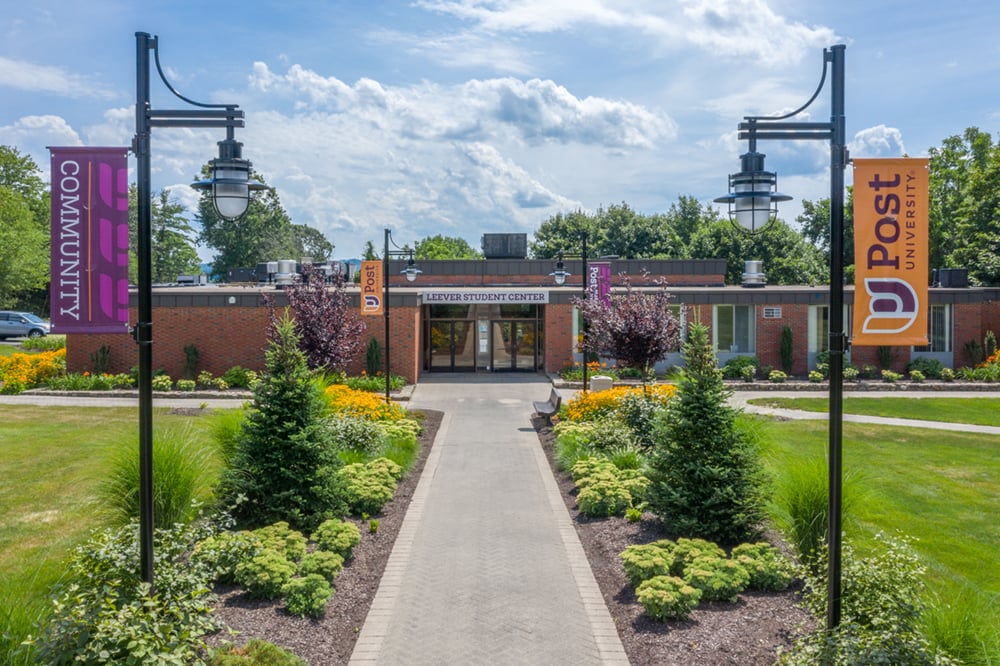 Post University offers Online and On Campus learning – as well as Undergraduate, Graduate and Doctoral degrees. These options – plus a personalized approach to your education – has grown the Post University student body to more than 20,000 strong
*Source: Hartford Business Journal. Based on Fall 2020 enrollment.
It's True: Champions On And Off The Field

Post University offers 22 NCAA Division II athletic teams – 11 each for female and male student-athletes. Football kicks off its inaugural season in NCAA Division II this year. In the last decade, our sports have made 42 conference tournaments, yielded 8 All-Americans and 11 Academic All-Americans, and as a group, ranked in the top ten nationally for community service hours.
It's True: The Largest Accounting Degree Program in CT*
The Post University Accounting program features traditional and accelerated learning options, where you can complete your Bachelor's and Master's in 5 years. Popular with both Online and On Campus students, the Accounting degree program is accredited by the Accreditation Council for Business Schools and Programs.
*Source: Hartford Business Journal. Based on 2020-2021 Accounting program enrollment.
It's True: One of the USA's Top Military Friendly Schools
Post University is committed to helping those who've dedicated their lives to serving our country. Many of our faculty and staff have served in the armed forces, and we're proud to offer unique educational opportunities for active-duty military members, National Guard and veterans, as well as eligible family members. Post University has been a recipient of the Military Friendly® School Award by Victory Media, 2015-present, and is ranked among the best Online Programs for Veterans by U.S. News & World Report.
It's True: A Diverse, Equitable and Inclusive Culture
More than half of our student body is of ethnic descent. According to College Factual, our student population is 57% more diverse than the national average – and we're ranked among the best nationwide for Overall Diversity. We believe that everyone deserves equal access to higher education, and promote cultural experiences through our Online and On Campus clubs, organizations and student-run Inclusion and Diversity Council.
It's True: Post Makes It Personal®
Fill out the form to request more information and find the program that's right for you!