Post Makes Education Personal for the Whole Family
Dear parents, guardians, and families, we get it. This is a big step for you, too. You are about to take on a whole new role . As your student takes on adult responsibilities, your role will change, but your student still needs you. Students need you to support their growth, development, and independence and to be a stable force in their world.
At Post, we have a saying: Post Makes It Personal® . That means we go the extra mile to ensure your student receives education filled with the kind of personal care and support you provided their whole lives.
And while we are here for them 24/7, you should know we are here for you, too. We offer a number of resources for parents of college students so you can experience the peace and joy of knowing you are doing what is best for you child by helping them make their mark at Post.
Parents and Guardians of:
Prospective Students
Your child will look to you throughout this decision-making process for guidance. You want the best for them. So do we. Learn more about:
Admitted Students
Having been accepted by the University, your child is now a Post Eagle. So, what happens next? Help them take the next step with:
Current Students
Stay involved in your child's educational life with a better understanding of the essential services and resources they have available to them: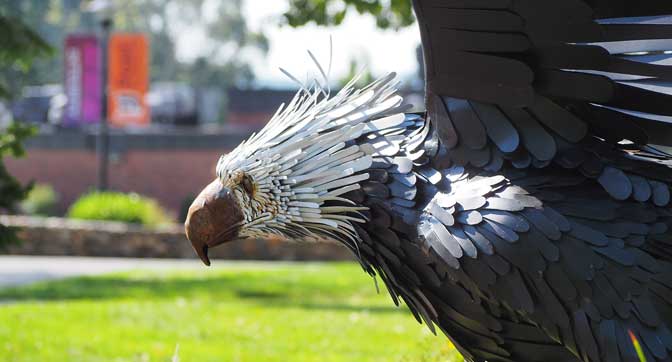 Sign Up for Eagle Alerts
Stay informed on weather, security, and other campus alerts by registering for our Eagle Alerts. Also be sure to visit the Campus Safety section.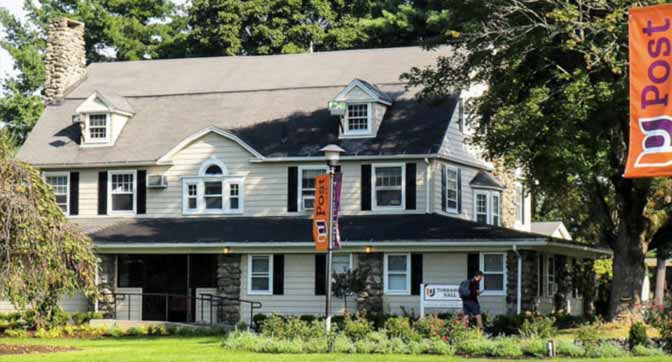 You@Post
Encourage your child to practice constructive self-care with personalized tips for dealing with academics, stress, social life, and more.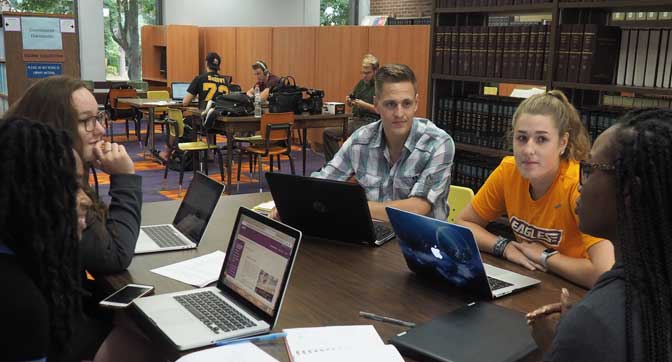 Student Services
One-on-one advising, virtual and in person library services, counseling and health services, the Center for Academic Success, Center for Career & Professional Development, etc.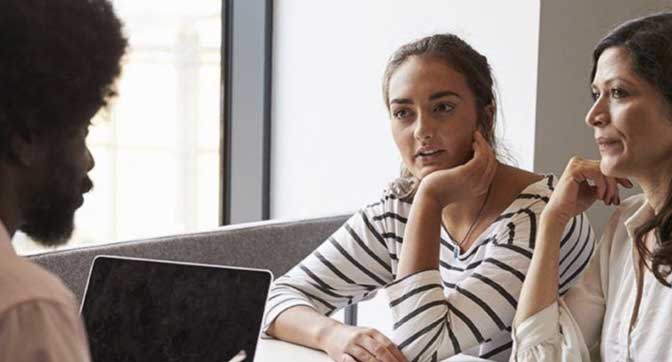 Financial Aid and Scholarships
Check out scholarships, how to pay tuition, how to access the student portal guide, FAFSA, Financial Aid TV, literacy and responsible borrowing, and more.
In-Touch. Informed. Involved.
Use the college resources for parents and guardians below, as well as social media favorites, to stay engaged.
And don't forget to join our Facebook group for parents and guardians!
First-Year Experience
At Post, we understand the transition to college can be a big change for your child. We developed the Post University First-Year Experience (FYE), complete with a dedicated first-year academic advisor, to help them make the move successfully.
FAQs
Post has a long history of protecting student privacy. It falls in line with federal law – the Family Educational Rights and Privacy Act (FERPA) sets privacy standards for student educational records and requires institutions to publish a compliance statement, including a statement of related institutional policies. These FAQs offer answers to many of the questions families, guardians, and parents of college students typically have here at Post. For questions not covered here, see our Catalog.
What records does FERPA cover?
​The privacy protection FERPA provides students is very broad. With limited exceptions, FERPA regulations grant privacy protection to all students' "education records." Education records are defined as "those records which contain information directly related to a student and which are maintained by the University or a person acting for the University." Examples of records with FERPA privacy protection include grade reports, transcripts, and most disciplinary files.
How can I find out my student's grades?
You and your child can fill out a FERPA form that gives Post permission to share their protected information with you. This form can be filled out in the Admissions Office or with Advising. It is also sent to students as part of the acceptance packet. As your child tests their wings as young adults, making their own decisions and bearing the responsibility for ensuring they attend class and learn, there may be some initial resistance to sharing. While communicating with young adults can be a challenge, college years are a period of growth and maturity. The willingness of students to share information usually grows, especially as they acquire the confidence that comes with assuming greater responsibility for their own lives.
As a parent, I would like to understand financial aid. Do you have resources to help me?
Why do I have limited access to my student's college records especially when I am paying the bills?
Under FERPA, the access rights that parents and legal guardians had in the elementary and secondary school setting are transferred to their children once a student turns eighteen or attend a post-secondary institution. Parents and guardians can be given access to their children's records if the student authorizes permission in writing.
Where can I find out more information about FERPA?
The U.S. Department of Education enforces FERPA. The Department maintains a FERPA website that offers links to FERPA regulations. There is also a handy "Parent's Guide to FERPA" that families, guardians, and parents can download. In addition, you can find "Policies & Procedures" at Post University as well as the pertinent federal law, FERPA, here and here.
Will I be notified if my student is placed on academic probation?
No. Information about grades/academic standing is provided directly to students. You can ask your child to keep you informed about academic performance.
Life at Post

Bookstore / Apparel & Post Gear

 Activities & Events Calendar

 Post Athletics

 Contact Post

Post Blog & Latest News
---