We Take a Personal Approach to the Education of Your Student
That's why we say Post Makes It Personal® . We also strive to make this a great and personal experience for parents, too! We know parents and family members provide a crucial support base for students entering college. It is an exciting time for both students and parents. This page is for you because we recognize your vital role.
Stay in-touch, informed, and involved with Post University by engaging with the resources below as well as on social media.




And don't forget to join our Facebook group for Parents!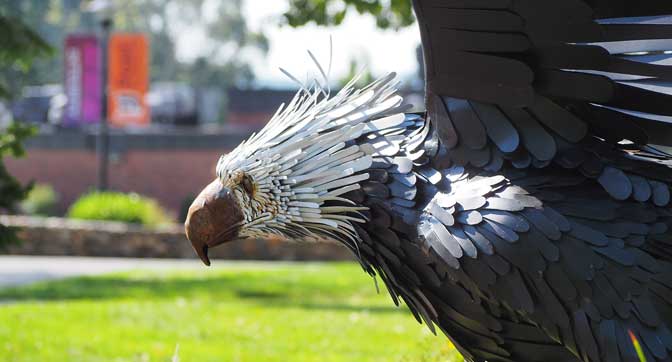 Sign Up for Eagle Alerts
Stay informed on weather, security, and other campus alerts by registering for our Eagle Alerts. Also be sure to visit the
Campus Safety
section.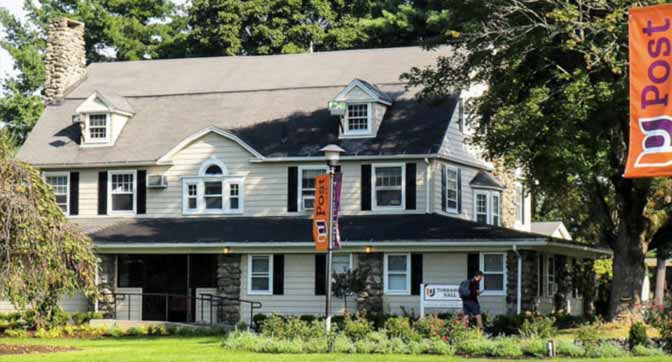 Read Messages from the President
Here you can see updates from the President, including up-to-date information regarding Post's response to COVID-19.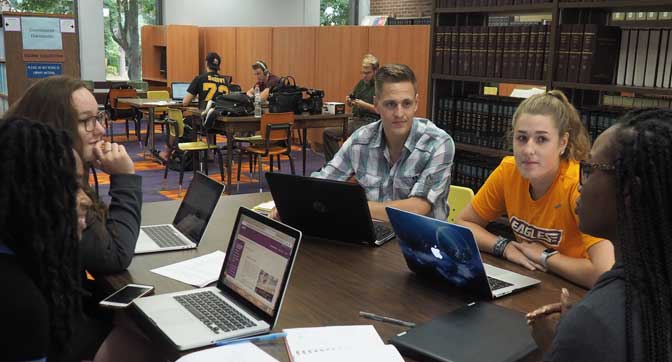 Explore Our Student Services
We offer a range of services for your student – individual advisors, virtual library resources, counseling, health services, the Center for Academic Success, Center for Career & Professional Development, etc…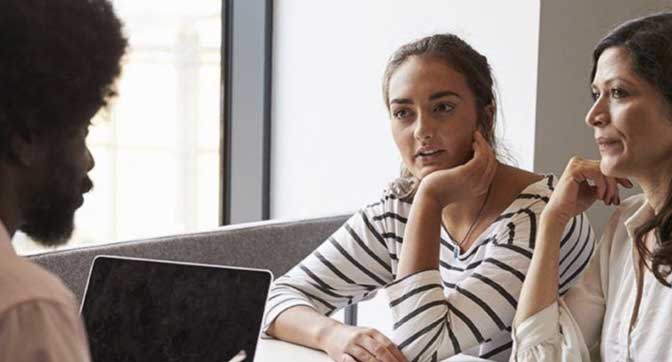 Learn About Financial Aid and Scholarships
Looking for more information on financial aid, scholarships, how to pay tuition, and more?  Also be sure to check out our new video library!
First-Year Experience
At Post, we understand the transition to college can be a big change for your student. That is why we developed the Post University First-Year Experience (FYE) to help students make this move successfully.
FAQs
Post University has a long history and tradition of protecting student privacy. Additionally, the University is subject to a federal law called the Family Educational Rights and Privacy Act (FERPA) that sets privacy standards for student educational records and requires institutions to publish a compliance statement, including a statement of related institutional policies.  The Post University Catalog can answer questions from parents. We have provided answers to many of these questions here:
What records does FERPA cover?
The privacy protection FERPA gives to students is very broad. With limited exceptions, the FERPA regulations give privacy protection to all students' "education records." Education records are defined as "those records which contain information directly related to a student and which are maintained by the University or a person acting for the University." Examples of records entitled to FERPA privacy protection are grade reports, transcripts, and most disciplinary files.
How can I find out my student's grades?
You should ask your student directly. While communicating with young adults can be a challenge, the college years are a period of growth and maturity. The willingness of students to share information usually grows, especially as they acquire the confidence that comes with assuming greater responsibility for their own lives.
As a parent, I would like to understand financial aid. Do you have resources to help me?
Why do I have limited access to my student's college records especially when I am paying the bills?
Under FERPA, the access rights that parents and legal guardians had in the elementary and secondary school setting are transferred to students once a student has turned eighteen or is attending any post secondary institution. Parents can be given access to their student's records if the student authorizes the permission in writing.
Where can I find out more information about FERPA?
Will I be notified if my student is hurt or in danger?
If we learn of an emergency involving one of our students, we will attempt to notify the student's parents in accordance with specific departmental emergency notification policy and procedures. Hospitals and police may also maintain separate emergency contact information. Similarly, other Post University departments may request and maintain emergency contact information for specific purposes, such as Athletics and University Student Life. Students should update their contact information to facilitate outreach in emergencies.
Will I be notified if my student is placed on academic probation?
No. Information about grades/academic standing is provided directly to students. You can ask your student to keep you informed about academic performance.
Life at Post

Bookstore / Apparel & Post Gear

 Activities & Events Calendar

 Post Athletics

 Contact Post

Post Blog & Latest News
---