A COMPREHENSIVE TRANSITION PROGRAM
The University Pathways Program (UPP) at Post University in collaboration with EdAdvance is an 11-month program that provides comprehensive transition services for learners of all exceptionalities aged 17-21. The UPP program at Post offers two distinct pathways for learners to reach their transition goals in an appropriate cohort with the necessary supports. Both pathways are aligned with the Connecticut Core Transitions Skills.
The University Students Pathway
The University Students Pathway program is for learners who have the cognitive capacity to complete university level work. This pathway provides support in the areas including, but not limited to, executive functioning, employment/vocational training, social skills, and/or independent living. The UPP learners earn up to 12 college credits upon completion of the program.
The Emerging Students Pathway
The Emerging Students Pathway program is for fully supported learners with goals focused on future outcomes in their own community. This pathway provides support in the areas including, but not limited to, functional academics, executive functioning, independent living, social skills and/or employment/vocational training in a university setting.
Top 5 Reasons To Consider UPP
The University Pathways (UPP) program is conveniently located on the Post University campus in Waterbury, CT.
Students enjoy a full college experience with access to all Post University facilities, support services, clubs, athletic events, social opportunities, and much more.
The University Pathway offers courses for college credit. The Emerging Pathway offers the opportunity to audit a course. Small class sizes allow for a variety of learning opportunities.

The staff works with students, families, and school districts to develop an individualized program, which includes opportunities on the Post University campus, surrounding areas, and home community.
Students receive support from a certified special education teacher, a licensed clinical social worker, transition coordinators, related service providers, and community coaches.
University Pathways Program FAQ's
What is the model for the program?
The University Pathways Program (UPP) is a full service transition program offering all special education services necessary to make progress on the student's Individualized Education Plan (IEP) goals and objectives in the areas of academic, social/emotional and transition, while being on a University campus.
What is the program schedule?
The standard UPP program is from 8am-2pm beginning in July for extended school year (ESY), followed by a traditional school year schedule, August through June. The program can be individualized to meet the student's needs.
What types of support does the program provide?
Academic, social, vocational, and recreational opportunities are all based on the Post campus. Services are delivered by certified and non-certified staff in conjunction with peer mentors.
Who are the peer mentors?
Peer mentors providing support to both the University Student and Emerging Student Pathways are well-vetted, outgoing, open-minded Psychology, Human Services, Education and Child Studies Students enrolled at Post University. These mentors are tasked with modeling unfamiliar activities, facilitating social conversation, problem-solving in and out of the classroom, and small group leadership. Students who complete the University Pathways Program and return as fully matriculating students at Post University are automatically invited to return as peer mentors for incoming UPP students.
What is the target population?
Students who are between the ages of 17 to 21 and have completed their high school graduation requirements, however still require support to reach their IEP goals for successful transition into adulthood.
Are students expected to take college classes?
Within the University Students Pathway, students are expected to enroll in one transition skill-building course as well as two for-credit courses per semester. The for-credit courses include three core required courses plus one elective course. There is an opportunity to earn up to 12 college credits in total upon completion of the program. Within the Emerging Students Pathway, students will have the opportunity to explore college learning through structured course-audit experiences as applicable or desired.
Are students expected to be independent?
Students are expected to maintain safe behavioral norms at all times while on campus. Each student must complete the intake process to determine if he/she is accepted into the program.
What are activities the students participate in?
Students have accessibility to all clubs, events and social gatherings offered by Post. Students also have the opportunity, with staff support, to plan, execute and enjoy trips into the local community.
What are the vocational opportunities?
Students have the opportunity for volunteer and paid work experiences on the Post campus and local community.
Who are the program staff?
All program staff are certified in their professional fields (special education, social work, vocational support, and other related services) and hold the appropriate licensure.
Are students in the program considered fully matriculated Post students?
While students in the University Students Pathway program do have the opportunity to earn college credits during their time in the University Pathways Program, a matriculated enrollment status is reserved for students who complete the UPP program, are awarded their high school diploma, apply, and are accepted into Post University as a full or part-time main campus or online student.
How do students apply?
The University Pathways Program takes pride in working with all stakeholders throughout the intake process. The program only accepts applications that are completed in collaboration with the family and school district. Start by contracting your school district staff.
Who do I contact if I have further questions?
Please feel free to contact Laura Albee, Program Chair or Joe Kowalczyk via [email protected] with any program questions.
2022-2023 University Pathways Program Calendars
Please download a PDF of the following:
University Pathways Program Staff
Laura J Albee, DSW, LCSW, BCBA, LBA
Program Chair University Pathways Program
Laura currently serves as the Program Chair for the University Pathways Program. Laura has an extensive background serving individuals challenged by social, emotional, and behavioral differences at a residential, community, and academic capacity. Laura earned her Bachelor of Fine Arts from Florida State University, a Master of Arts in Special Education with a concentration in Applied Behavior Analysis and Autism Spectrum Disorders from the University of Saint Joseph, a Master of Social Work with a concentration in Addictions and Co-occurring Disorders from Southern Connecticut State University and her Doctor of Social Work from Southern Connecticut State University. Laura has had several publications in Autism Spectrum News on topics pertaining to autism and sexuality and the impact of behavioral health in public education. She authored Teaching Individualized Sexuality Education to a Young Boy with Autism Spectrum Disorder in the Least Restrictive Environment: A Case Study. In P. Whitby (Ed.), Cases on Teaching Sexuality Education to Individuals with Autism Additionally, she has authored several children's books: Witch Tale: A Bewitching Brew of Homophones and Ambush at the Rickety Beehive.
Joe Kowalczyk
Transition Coordinator
Joe Kowalczyk is the Transition Coordinator for the University Pathways Program, a collaboration between Post University and EdAdvance. In addition to being part of the UPP team Joe consults with several school districts throughout the area conducting transition assessments and secondary program design. Prior to working for EdAdvance Joe spent nine years in the Ridgefield Public Schools, helping establish a community based 18-21 program. Joe completed his undergraduate and graduate work at Assumption College. Outside of work Joe enjoys playing rugby, training and spending time with his family.
Kara Kirkegard
Lead Transition Teacher
Kara Kirkegard is the Lead Transition Teacher for the University Pathways Program.  She has a Bachelors of Science in Psychology from Mount Saint Mary College and a Masters of Science in Special Education from Saint Joseph's University.  For the past five years, Kara has worked as a high school special education teacher with Ridgefield Public Schools.  While in Ridgefield, she taught academic as well as life and vocational skills with a strong focus on supporting students to generalize those skills in the community environment.  Outside of work, she enjoys cooking, baking, hiking and spending time with her Dog, Beau.
James Andrew Reel
Lead Community Coach
James Andrew Reel is a community coach for the University Pathways Program.  After graduating Pomperaug High School in Southbury, Connecticut, James attended the University of Connecticut at Avery Point and Storrs. There he studied mechanical engineering and education. Prior to joining EdAdvance and the University Pathways Program at Post, James worked in the Ridgefield Public School System for three years. Outside of work, James lives a very active lifestyle in which he coaches both Football and Baseball at Pomperaug High School, and can be most often found outdoors on a golf course or lake.
Rita Bacon
Community Coach
Rita Bacon is a community coach for the University Pathways Program. She currently resides in New Fairfield where she has proudly lived for the past 27 years and raised her family. She lives with her husband and three children. Rita worked in the New Fairfield school system for the past fifteen years in the Special Friends program and as a paraeducator. She graduated from St. Bonaventure University and is an avid Bonaventure basketball fan. She is also a huge Giants football fan.
Ebo Dadzie
Community Coach
Ebo Dadzie is a University Pathways Program Community Coach. Originally from the Bronx, Ebo now resides in Waterbury. He attends Western Connecticut State University where he is studying Public Health and Psychology. Prior to UPP, Ebo worked with individuals with traumatic brain injuries; helping them achieve their academic, vocational, and personal goals. In addition, Ebo has experience in healthcare administration and event planning. Outside of work, he enjoys living an active lifestyle, volunteering at his church, and mentoring young men.
Lisa Gelinas
Community Coach
Lisa Gelinas is a Community Coach for the University Pathways Program. She lives in Wolcott with her three daughters and dog Maui. Lisa has worked in the Bristol School system for the past nine years as a Special Education Para Educator. She is very patient and passionate in helping her students successfully reach their goals. In her free time, you will find Lisa spending time with her family and friends, watching her youngest daughter play basketball on the Unified Sports team in Wolcott and walking the trails.
Stephanie Hardwick
Community Coach
Stephanie Hardwick is a community coach for the University Pathways Program. She is currently studying Human Services here at Post University and plans to also pursue a Master's in Counseling once obtaining her Bachelor's degree. Previously she worked as a case manager for a law firm, and in general enjoys working with others. In her free time, she enjoys spending time with her family and friends, and most of all her dog, Bandit.
Maryssa Liptak
Community Coach
Maryssa Liptak is a Community Coach in the University Pathways Program. Maryssa has worked for several years with children, adolescents, and adults in the education and human development field. Maryssas inspiration and love for individuals with intellectual and developmental disabilities started with her late cousin with whom she grew up with and always volunteered her services for at the Special Olympic games. She is very passionate about helping others in need and is committed to supporting the students of UPP to successfully transition and reach their goals. Maryssa grew up in Waterbury but now lives in Thomaston with her husband, her dog Riley and parrot Trixie. In her spare time she enjoys spending time with family and friends, doing crafts, interior decorating, styling hair, and also cooking.

Jody Minotti
Director of Student Services for EdAdvance
Jody Minotti is the Director of Student Services for EdAdvance. Within this role, he serves as the administrator to UPP as well as oversees other regional and state special education work for the agency. Prior to working for EdAdvance, Jody has spent over 15 years in various administrative and teaching roles across various grade levels and districts. Jody completed his undergraduate at Plymouth State College, and graduate/administrative work at Fairfield and Sacred Heart Universities. Outside of work Jody enjoys exercising, cooking/eating, playing and coaching sports, and spending time with his family.
Ashley Schultz, M.A., BCBA, LBA
Assistant Director of Behavioral Services, EdAdvance
Special Education Teacher, UPP
Ashley is a Board Certified Behavior Analyst (BCBA) and certified special education teacher, providing behavioral consultation and instructional support within UPP.  She is also the Assistant Director of Behavioral Services at EdAdvance, providing supervision to the team of BCBAs consulting to internal programs and public schools and working with school districts to facilitate behavioral assessment, program development, and case consultation.  Ashley received her Bachelor and Master of Arts degrees in Comprehensive Special Education at the University of Connecticut in Storrs and completed her coursework in Applied Behavior Analysis through the Florida Institute of Technology, becoming board certified in 2012.  Ashley has provided services across a variety of settings including Birth-to-3, therapeutic foster care, intensive outplacement, and public schools.  She is passionate about improving her students' quality of life, fostering collaborative relationships with colleagues and families, and mentoring young professionals in their pursuit of a career in behavior analysis/special education.  Outside of work, Ashley enjoys spending time with her husband and two sons, boating on Candlewood Lake, and vacationing in Long Beach Island, New Jersey.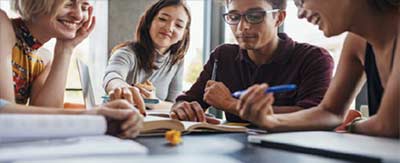 For additional information, contact:
Joe Kowalczyk
Transition Coordinator
860.567.0863 ext. 1217
or
Laura J. Albee, DSW, LCSW, BCBA, LBA
Program Chair
203.596.8574
or
email: [email protected]