Transferring Credits to Post University
At Post, we are committed to being with you every step of the way, from a credit evaluation to your first class and all the way to graduation.
Why Post?
Post Makes It Personal® which means support throughout your program. We offer career-focused degree programs, learning flexibility with online and main campus classes, a welcoming and experienced faculty, 24/7 online tutoring, one-on-one advising, and more.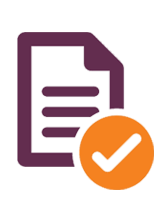 Potentially Keep More of Your Transfer Credit 
Post's credit evaluation helps maximize the number of credits that will transfer with you.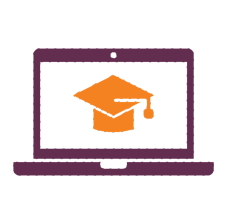 Your Education Your Way
From flexible learning options to one-on-one guidance, Post personalizes your education to your needs.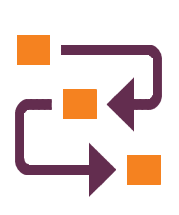 Transfer Friendly Programs  
Because studies are the only thing in college that should be challenging, Post makes sure the transfer admissions process is simple.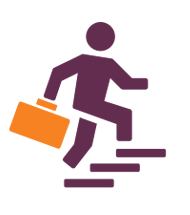 Workforce Ready Support
With over 40 degrees and career & professional development services, your future success in and out of the classroom is a priority to Post.  
Your Guide To Transfer Success
Thinking about transferring colleges to meet your educational goals, but not sure how to go about it? We are here to help. Start by downloading your copy of The Comprehensive Guide to Transferring to Post University today!  
Credit Eligibility Requirements
Credit earned from an accredited institution of higher education may be accepted into a Post University program if they meet the following college transfer requirements:  
On Campus and Online Undergraduate Transfer of Credit
| | | | |
| --- | --- | --- | --- |
| Transferring From  | Education Level Working Towards  | Grade Minimum* | # of Credit Hours |
| 4-Year Institution | Bachelor's | C or higher | Up to 90 |
| 4-Year Institution | Associate | C or higher | Up to 45 |
| 2-Year Institution | Bachelor's | C or higher | Up to 75 |
| 2-Year Institution | Associate | C or higher | Up to 45 |
* Credits from courses with a D grade or higher may be considered for transfer from students with a completed associate or bachelor's degree from an accredited 2- or 4-year institution.
On Campus and Online Graduate Transfer of Credit
| | | | |
| --- | --- | --- | --- |
| Transferring From  | Education Level Working Towards  | Grade Minimum* | # of Credit Hours |
| Graduate program | Master's or higher | B or higher | Up to 9 |
Credit Earned at a Foreign Educational Institution
On a case-by-case basis, credits earned in another nation from a school recognized by that country's ministry of education may be considered for transfer.
Veterans Transfer of Credit
| | |
| --- | --- |
| Education Level  | # of Credit Hours |
| Bachelor's | Up to 90 |
| Associate | Up to 45 |
| Graduate | Up to 9 |
Learn more about the Post Eagle Program, specially designed to meet the needs of active duty personnel, reservists, veterans, and military dependents.
Note: Post applies the equivalency recommendations of the American Council on Education (ACE) in awarding transfer credit for military experience and training. Transcripts and records considered include:
Joint Service Transcript (JST)
Community College of the Air Force (CCAF)
American Council of Education Registry Transcript System (AARTS)
Enlisted Record Brief (ERB)
DA 1059 forms
American Sentinel College of Nursing & Health Science
| | |
| --- | --- |
| Education Level  | # of Credit Hours |
| Bachelor's | Up to 90 |
| Master's | Up to 18 |
| MSN/MBA | Up to 30 |
| Doctor's | Up to 6 |
Note: A maximum of 25 percent of the total program credit hours in a student's bachelor's or master's degree program may be from professional certifications, prior learning assessment, and test outs.
How To Apply
Complete your admissions application and continue your educational journey with Post.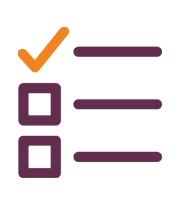 Get Your Credit Evaluated
Submit Your Official Transcripts and Explore Prior Learning Assessment Options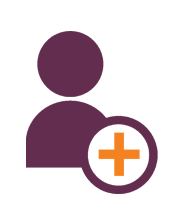 Enroll & Start Classes
At Post University we are here to help you every step of the way!
Seamlessly Transfer to Post
Post is proud to streamline the acceptance process for transfer students from partnering institutions and community colleges with articulation agreements.
Explore Post's articulation agreements below to see if your school is a partner or just apply now to get the ball rolling on your transfer process.
Articulation Agreements
Blue Ridge Community and Technical College
Jamestown Community College
Northern Maine Community College
Southwestern Michigan College
US Army Chemical, Biological, Radiation and Nuclear School at Fort Leonard Wood
What are articulation agreements? 
Articulation agreements are official agreements between higher-education institutions, colleges, and universities arranging for credit earned for specific classes at one institution to be transferred into a relevant program at the other. For example, credits earned at a partnering community college while completing your associate degree may be eligible for transfer credit consideration  into a relevant Post program that requires them  
What are the benefits of sending in my unofficial transcript? 
By giving us unofficial transcripts early in the process for a complimentary credit evaluation, you will see which classes should transfer. This way you get a better sense of whether transferring colleges is right for you. Later, Post needs official transcripts to award transfer credit.  
When can I transfer into a Post program? 
Post University offers several start opportunities throughout the year for both online and main campus programs. Your admissions advisor can help you map out your degree path as well as the best time of year to transfer.  
Do you have something that can help walk me through the transfer process? 
Will I be accepted? 
We are focused on helping you achieve your goals. Fill out the form for an admissions advisor to assist you. They can let you know if you are coming from one of our partner schools with guaranteed admissions.  We are here for you.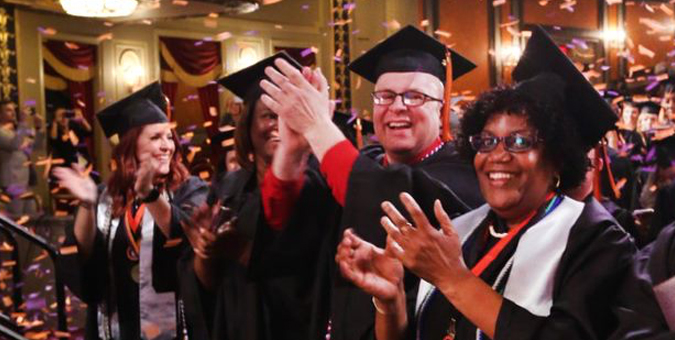 Student Spotlight
Get to know our success stories. See what our students have to say about learning at Post.
There's a lot to consider when transferring colleges. Post is here to make the journey easier. Apply Now!