Visit Our Campus
The best way to get to know Post University is to visit our campus. Experience our close-knit culture, tour our facilities, talk with admissions counselors, and more…
Check out our virtual tour

Award-Winning Programs
Over 130 years of academic excellence with accelerated courses to earn your Bachelor's degree and Master's degree on your schedule.
Personalized Education
Career-focused degree programs with customizable concentrations to tailor your education to your goals.
Student-Focused Support
Offering a broad range of services including academic advising and tutoring, financial aid advisors, career services support, and more.
Military Friendly
Award-winning, military support programs for our military and their families.
Experience #ThePostDifference!
What is behind "Post Makes It Personal"? It's our people, see #ThePostDifference for yourself. 
See What Our Students Are Saying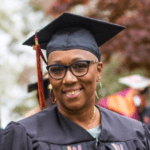 Testimonial 6
"I feel like there are no excuses, there's nothing that I can't accomplish…I'm grateful and I'm thankful."
Carol Carnegie, 2018 graduate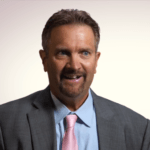 Testimonial 5
"Post has given me the education credential that I needed for my future aspirations."
Peter Linn, 2018 graduate
Testimonial 4
"The personal experience is so great with the professors, each professor gets to know each individual in class."
Andrea O'Brien, 2018 graduate
Testimonial 3
"The instructors were super helpful and accommodating and really attributed to my success in the program."
Tony DiLeone, 2018 graduate
Testimonial 1
"For me, Post made it personal with the small classes. I was able to meet professors and get to know them."
John Gibbons, 2018 graduate
The GMAT offers a way for prospective students to improve their chances of being accepted to business school. Learn more about how to take this test.
Director of Communications and Marketing at Waterbury HEALTH Lauresha Xhihani reconnects with her alma mater through vaccination clinic on Post's campus.
4 Mar

HONORS: Madea's Farewell Play discussion

5 Mar

HONORS: Art Is... discussion (museum event)

Honors: Soul Food Business Dinner (RSVP required, online students only)

6 Mar

7 Mar

8 Mar

HONORS: Much Ado About Nothing discussion

International Women's Day

9 Mar

Most Efficient Methods to Lose Weight Fast with CL Nolan & CL Evan

10 Mar

Grief Support Group (Campus Students)

11 Mar

HONORS: Memphis the Musical discussion

Social Justice Dialogue Series: "Acknowledging Privilege and Examining White Privilege: Writing Your Next Chapter"

World Day of Muslim Culture

12 Mar

Power Hour with CL Luciano

HONORS: Alvin Ailey (dance) discussion

Last Day to Add/Drop a Term 5 Course Without a "W"

14 Mar

Daylight savings move clocks forward

15 Mar

HONORS: Alvin Ailey (dance) discussion

16 Mar

Virtual Paint Social - https://docs.google.com/forms/d/e/1FAIpQLSe_Iv5he-CRhmkQmGO4FotDduiIu0YcUUNHWQKyRpTIdlfbJA/viewform?usp=sf_link

17 Mar

HONORS: Michael Flatley (Irish dance) discussion

18 Mar

HONORS: Hairspray (musical) discussion

19 Mar

21 Mar

22 Mar

HONORS: Beethoven's Symphony No. 5 discussion

23 Mar

"Votes for Women" - presented by CT Women's Hall of Fame

24 Mar

"Women Students' Leadership Panel

"Focus on Abilities, Not Disabilities" with Christopher Coleman

HONORS: Much Ado About Nothing (play) discussion

25 Mar

26 Mar

Last Day to Withdraw from Main Campus Course with a "W"

27 Mar

HONORS: Art Is...(museum) discussion

HONORS: Italian & Mexican Business Dinner (RSVP required)

29 Mar

Registration for Fall Semester 2021 Begins

30 Mar

Radicalization & Radical Extremism Today

31 Mar

HONORS: Carmen (dance) discussion

1 Apr

2 Apr

World Autism Awareness Day

Good Friday, No Main Campus Classes