Ranked among the best…again
Online Classes offered in
Convenient, 8-Week Terms
Next Term Starts April 29th
Be an Eagle!
Over 20 NCAA Athletic Programs
Get the Credit You Deserve with Post's Credit Transfer Policy
Now Enrolling!
Accredited RN-BSN Program
Visit Our Campus
The best way to get to know Post University is to visit our campus. Experience our close-knit culture, tour our facilities, talk with admissions counselors, and more…
Check out our virtual tour

Award-Winning Programs
Over 127 years of academic excellence with accelerated courses to earn your Bachelor's degree and Master's degree on your schedule.
Personalized Education
Career-focused degree programs with customizable concentrations to tailor your education to your goals.
Student-Focused Support
Offering a broad range of services including academic advising and tutoring, financial aid advisors, career services support, and more.
Military Friendly
Award-winning, military support programs for our military and their families.
See What Our Students Are Saying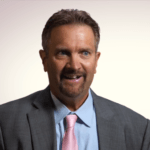 Testimonial 5
"Post has given me the education credential that I needed for my future aspirations."
Testimonial 4
"The personal experience is so great with the professors, each professor gets to know each individual in class."
Testimonial 3
"The instructors were super helpful and accommodating and really attributed to my success in the program."
Testimonial 2
"I can honestly say that they make it personal. It was about my experiences, my needs, and my goals."
Testimonial 1
"For me, Post made it personal with the small classes. I was able to meet professors and get to know them."
Alexis Muscaro, Academic Success Counselor for the MPA program at Post University, explains how she supports and guides students to the ultimate goal of graduation. ...
22 Apr

"Adventures with Katy Perry and Other Brand Stories" - North 216

23 Apr

24 Apr

25 Apr

CJ Career Fair - Swoop's Landing

26 Apr

Baseball vs. Bloomfield (DH)

"Isn't It Romantic" Campus Movie

27 Apr

28 Apr

29 Apr

Wonderful World of Wellness

2019 Swoopy Awards - Wyndham Southbury

30 Apr

1 May

3 May

Senior Pub Night - Leever Lawn

Last Day to Add/Drop a Term6 Course without a "W:

4 May

Last Day for Main Campus Classes

5 May

6 May

Almost Midnight Breakfast - Dining Hall

Main Campus Final Examinations

10 May

Honors and NLS Induction - Under The Tent

Graduating Student Celebration - Under the Tent

11 May

Graduate Commencement Ceremony

Undergraduate Commencement Ceremony

15 May

Spring Semester Final Grades Due to Registrar's Office

18 May

Future Leaders of America's Tomorrow - MacDermid/Leever

19 May

Future Leaders of America's Tomorrow - MacDermid/Leever