Ranked among the best…again
Award-Winning Programs
Over 130 years of academic excellence with accelerated courses to earn your Bachelor's degree and Master's degree on your schedule.
Personalized Education
Career-focused degree programs with customizable concentrations to tailor your education to your goals.
Student-Focused Support
Offering a broad range of services including academic advising and tutoring, financial aid advisors, career services support, and more.
Military Friendly
Award-winning, military support programs for our military and their families.
Experience #ThePostDifference!
What is behind "Post Makes It Personal"? It's our people, see #ThePostDifference for yourself. 
See What Our Students Are Saying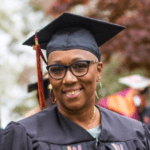 Testimonial 6
"I feel like there are no excuses, there's nothing that I can't accomplish…I'm grateful and I'm thankful."
Carol Carnegie, 2018 graduate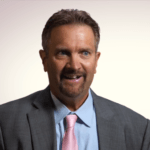 Testimonial 5
"Post has given me the education credential that I needed for my future aspirations."
Peter Linn, 2018 graduate
Testimonial 4
"The personal experience is so great with the professors, each professor gets to know each individual in class."
Andrea O'Brien, 2018 graduate
Testimonial 3
"The instructors were super helpful and accommodating and really attributed to my success in the program."
Tony DiLeone, 2018 graduate
Testimonial 1
"For me, Post made it personal with the small classes. I was able to meet professors and get to know them."
John Gibbons, 2018 graduate
In an email to his Capstone advisor, Daniel Lauer ('16) shares exciting news. "I wrote my master's thesis back in 2016 on creating a land bank to reclaim blighted and abandoned properties. A critical component was creating state enabling legislation. I worked in...
At Post University, we want to get the new year started off on the right foot, so we're putting together some resolutions to help campus and online students reach their goals in 2020. Here's #4: When there's so much to do, it's easy to throw up our hands in defeat....
27 Jan

Massage Monday - Eagle's Nest

28 Jan

MBA Campus Open House - TorranceHall

M. Hockey v. Albertus Magnus College

29 Jan

W. Basketball v. Bloomfield College

Diversity Cupcakes - O'Hall Lobby

M. Basketball v. Bloomfield College

30 Jan

31 Jan

W. Hockey v. Long Island University

M. Hockey v. Assumption College

1 Feb

4 Feb

W. Basektball v. Caldwell University

M. Hockey v. Southern New Hampshire University

M. Basketball v. Caldwell University

5 Feb

7 Feb

W. Hockey v. Saint Michael's College

M. Hockey v. Franklin Pierce University

8 Feb

W. Hockey v. Saint Michael's College

W. Basketball v. Jefferson

Men's Hockey Cerebral Palsy Awareness Game

M. Basketball v. Jefferson

9 Feb

10 Feb

Week4 MC feedback from faculty to advising

11 Feb

M Hockey v. Anna Maria College

12 Feb

W. Basketball v. Dominican College

M. Basketball v. Dominican College

14 Feb

15 Feb

16 Feb

Application Date for Term4 Graducation

17 Feb

University CLOSED - No Classes

18 Feb

M. Lax v. American International College

W. Basketball v. Felician University

M. Basketball v, Felician University

19 Feb

21 Feb

STD Testing - Recruitment Dining Room

Baseball v. Benedict College

22 Feb

23 Feb

Baseball v. Franklin Pierce University

25 Feb

W. Lax. v. Saint Thomas Aquinas College

26 Feb

M. Lax v. The College of Saint Rose