Visit Our Campus
The best way to get to know Post University is to visit our campus. Experience our close-knit culture, tour our facilities, talk with admissions counselors, and more…
Check out our virtual tour

Award-Winning Programs
Over 130 years of academic excellence with accelerated courses to earn your Bachelor's degree and Master's degree on your schedule.
Personalized Education
Career-focused degree programs with customizable concentrations to tailor your education to your goals.
Student-Focused Support
Offering a broad range of services including academic advising and tutoring, financial aid advisors, career services support, and more.
Military Friendly
Award-winning, military support programs for our military and their families.
Experience #ThePostDifference!
What is behind "Post Makes It Personal"? It's our people, see #ThePostDifference for yourself. 
See What Our Students Are Saying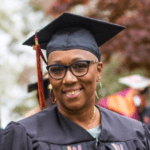 Testimonial 6
"I feel like there are no excuses, there's nothing that I can't accomplish…I'm grateful and I'm thankful."
Carol Carnegie, 2018 graduate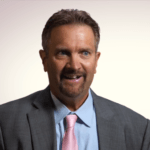 Testimonial 5
"Post has given me the education credential that I needed for my future aspirations."
Peter Linn, 2018 graduate
Testimonial 4
"The personal experience is so great with the professors, each professor gets to know each individual in class."
Andrea O'Brien, 2018 graduate
Testimonial 3
"The instructors were super helpful and accommodating and really attributed to my success in the program."
Tony DiLeone, 2018 graduate
Testimonial 1
"For me, Post made it personal with the small classes. I was able to meet professors and get to know them."
John Gibbons, 2018 graduate
Most people who pursue human services careers have a desire to help others. Learn the benefits of earning a counseling and human services master's degree.
Coming March 15 - University-Sponsored Study Groups! We know how important peer-to-peer connection is when it comes to studying and learning your course material. We also know that teamwork is an important skill for your success, both as a student and...
8 Mar

HONORS: Much Ado About Nothing discussion

International Women's Day

9 Mar

Most Efficient Methods to Lose Weight Fast with CL Nolan & CL Evan

10 Mar

Grief Support Group (Campus Students)

11 Mar

HONORS: Memphis the Musical discussion

Social Justice Dialogue Series: "Acknowledging Privilege and Examining White Privilege: Writing Your Next Chapter"

World Day of Muslim Culture

12 Mar

Power Hour with CL Luciano

HONORS: Alvin Ailey (dance) discussion

Last Day to Add/Drop a Term 5 Course Without a "W"

14 Mar

Daylight savings move clocks forward

15 Mar

HONORS: Alvin Ailey (dance) discussion

16 Mar

Virtual Paint Social - https://docs.google.com/forms/d/e/1FAIpQLSe_Iv5he-CRhmkQmGO4FotDduiIu0YcUUNHWQKyRpTIdlfbJA/viewform?usp=sf_link

17 Mar

HONORS: Michael Flatley (Irish dance) discussion

18 Mar

HONORS: Hairspray (musical) discussion

19 Mar

21 Mar

22 Mar

HONORS: Beethoven's Symphony No. 5 discussion

23 Mar

"Votes for Women" - presented by CT Women's Hall of Fame

24 Mar

"Women Students' Leadership Panel

"Focus on Abilities, Not Disabilities" with Christopher Coleman

HONORS: Much Ado About Nothing (play) discussion

25 Mar

26 Mar

Last Day to Withdraw from Main Campus Course with a "W"

27 Mar

HONORS: Art Is...(museum) discussion

HONORS: Italian & Mexican Business Dinner (RSVP required)

29 Mar

Registration for Fall Semester 2021 Begins

30 Mar

Radicalization & Radical Extremism Today

31 Mar

HONORS: Carmen (dance) discussion

1 Apr

2 Apr

World Autism Awareness Day

Good Friday, No Main Campus Classes

5 Apr

6 Apr

Propaganda & Extreism Today

7 Apr

"Intersectionality, Activism, & Allyship"