Ranked among the best…again
Be an Eagle!
Over 20 NCAA Athletic Programs
Classes offered 100% Online in Convenient, 8-Week Terms
Award-Winning Programs
Over 129 years of academic excellence with accelerated courses to earn your Bachelor's degree and Master's degree on your schedule.
Personalized Education
Career-focused degree programs with customizable concentrations to tailor your education to your goals.
Student-Focused Support
Offering a broad range of services including academic advising and tutoring, financial aid advisors, career services support, and more.
Military Friendly
Award-winning, military support programs for our military and their families.
Experience #ThePostDifference!
What is behind "Post Makes It Personal"? It's our people, see #ThePostDifference for yourself. 
See What Our Students Are Saying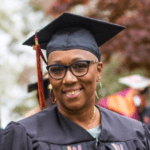 Testimonial 6
"I feel like there are no excuses, there's nothing that I can't accomplish…I'm grateful and I'm thankful."
Carol Carnegie, 2018 graduate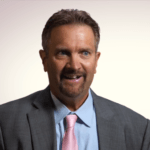 Testimonial 5
"Post has given me the education credential that I needed for my future aspirations."
Peter Linn, 2018 graduate
Testimonial 4
"The personal experience is so great with the professors, each professor gets to know each individual in class."
Andrea O'Brien, 2018 graduate
Testimonial 3
"The instructors were super helpful and accommodating and really attributed to my success in the program."
Tony DiLeone, 2018 graduate
Testimonial 1
"For me, Post made it personal with the small classes. I was able to meet professors and get to know them."
John Gibbons, 2018 graduate
The cost of cybersecurity breaches in 2018 alone was more than $654 billion. This includes 2.8 billion pieces of data from consumers that were exposed and potentially stolen and sold on the black market. To protect a business from highly sought-after consumer data,...
Society expects us to choose our career path early and stick to this plan until retirement. These expectations are slowly beginning to loosen, however, with many disenchanted individuals switching their approach long after they've earned their first degree and entered...
8 Dec

9 Dec

13 Dec

Women's Basketball v. Pace Univ.

Residence Halls Close at 6 p.m. for Winter Break

14 Dec

15 Dec

Men's Basketball v. St. Michael's College

18 Dec

Women's Basketball v. Bloomfield College

Men's Basketball v. Bloomfield College

Fall Semester final grades due

21 Dec

Women's Basketball @ Concordia College

Men's Basketball @ Concordia College

22 Dec