Registered Nurse to Bachelor of Science in Nursing (RN to BSN)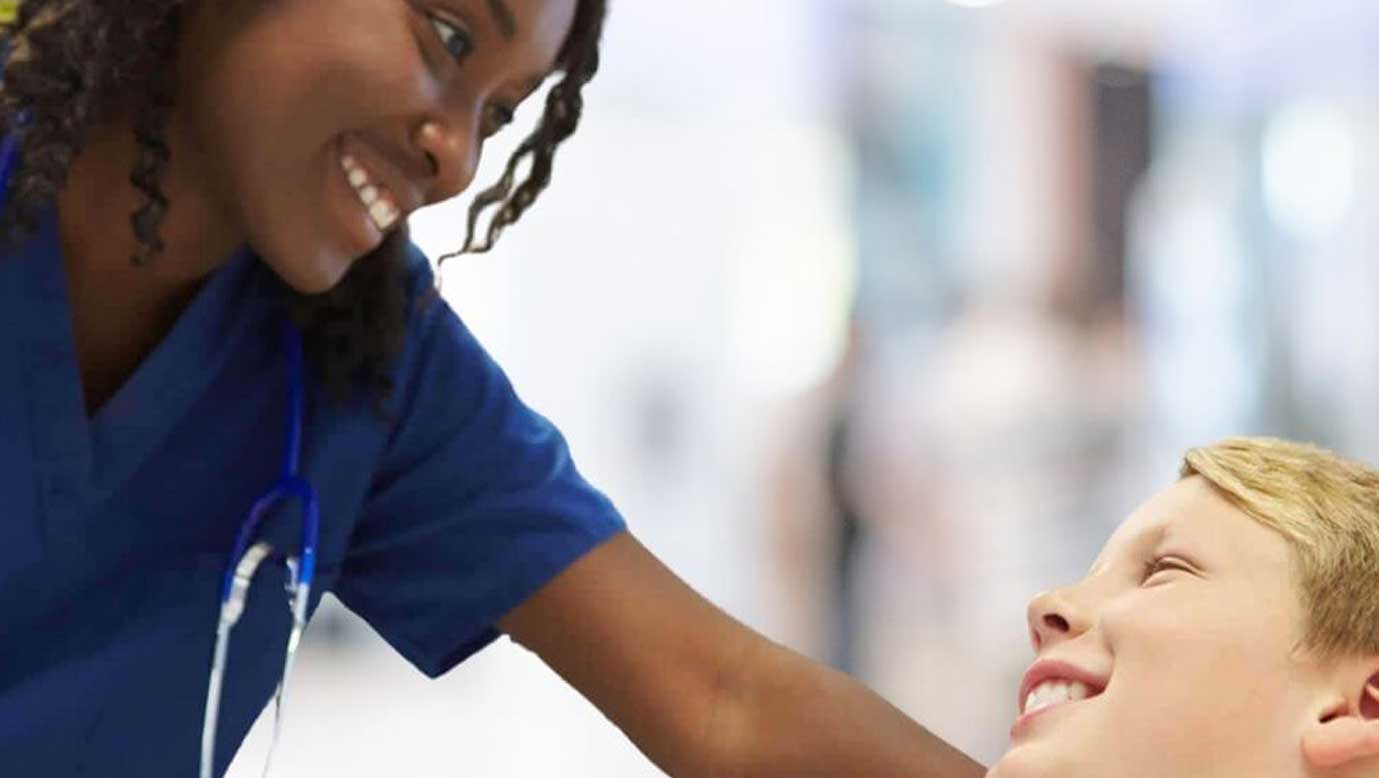 Advance Your Nursing Career with an Accelerated RN to BSN Program
American Sentinel is proud to now be a part of Post University!
This BSN program is offered Online.
As an RN, your education has already taken you far. You're making a real difference—both in patient outcomes and for your career. Now, take it to the next level. Earn your RN to BSN online degree program from American Sentinel College of Nursing and Health Sciences at Post University.
Programmatically accredited by the Commission on Collegiate Nursing Education (CCNE), your BSN program focuses on the most relevant areas of nursing today: management, community health, strategic planning, and more. Each class is taught by a core faculty of experienced nursing professionals. And every course is filled with insights and techniques that can make an immediate impact on your everyday work life and your career. Plus, your coursework is 100 percent online with your choice of learning paths, so you can earn your degree at an accelerated pace or take your time.
You may be closer to completing your BSN program than you think. Your RN license plus ASN or ADN could transfer in up to 90 credit hours into your RN to BSN degree completion program—a faster and even more affordable solution to earning your degree.
The RN to BSN Program at a Glance
Transfer in up to 90 of the 120 credit hours needed
Commission on Collegiate Nursing Education (CCNE) programmatically accredited​
Earn your degrees on your terms—choose the learning path that fits you best
100% online coursework—no mandatory login times
Monthly start dates
Practice-focused curriculum
Affordable tuition costs and payment options (majority of our nursing students graduate with little to no debt*)
Your Online BSN Program Core Curriculum
Reflective Practice, Issues, and Trends
Health Care Delivery and Quality Outcomes
Developing Nursing Practice
Nursing Management Strategies
Leadership and Strategic Planning
Nursing Research
Community Health
Health Assessment
Case Management
Capstone Project
Move from Your RN to BSN Online on Your Terms
To provide you with extra flexibility and choice, we have two different tracks to earn your RN to BSN degree: traditional term-based format with 8-week classes or through a self-paced format (during the 16-week semester)called Powered by SIMPath®.  Both options' coursework is 100% online. Watch our video to learn about the two BSN path options.
This program is not currently eligible for Title IV funding for new enrollments.
Start Your Online Bachelor of Science in Nursing Program Today!
From enrollment to graduation, we're here for you every step of the way. Contact us today to discover which learning path is best for you.
*DEBT FREE: Based on 2021 data 73.7% of American Sentinel College of Nursing & Health Sciences at Post University students graduate debt free. This figure includes graduates paying out of pocket and those receiving tuition reimbursement, scholarships, grants, or other third-party benefits which covered their tuition and fees. The University also offers payment plans financed over four- or nine-month increments depending on program of study that could allow a participant to graduate debt free.