Flexible Online Programs for Busy Nurses and Healthcare Professionals
The field of healthcare is exploding with opportunity. The demand for caring, career-minded professionals has never been higher. This is your opportunity. You are the future of healthcare.
We are the American Sentinel College of Nursing & Health Sciences at Post University. For more than 15 years, we have been online helping registered nurses and healthcare professionals, like you, pursue the advanced education they may need to take the next step in their careers. We have partnerships with over 200 healthcare providers across the nation to provide the kinds of educational opportunities that lead to better patient outcomes and happier healthcare staff.
We are here for you, too. You want the kind of education that can help you make a difference for your career as well as for your patients. We're here to help you do it.
At American Sentinel College, like Post University as a whole, we are focused on providing a personalized educational experience to all of our students. We say Post Makes It Personal®, and that means we help you with a comprehensive and well-coordinated level of one-on-one support, including a faculty of industry professionals that genuinely care about your success in and out of class.
We also offer a number of advanced online nursing degrees, health management degrees, digital credentials, and a certificate—all designed to give registered nurses and other healthcare professionals the advanced education needed to achieve personal and professional goals. We also offer a generous transfer credit policy, monthly start dates, instructors with industry experience, high-quality curriculum, 100% online coursework, two distinct learning modalities, and affordable tuition costs and payment options.
You provide high-quality care to others every day. Now, it is your turn. Count on American Sentinel College of Nursing & Health Sciences at Post University for the support and high-quality care your career deserves.
Get Started on Your Degree!
You Deserve Every Advantage
Our online nursing school stands out because we offer:
Personalized one-on-one support at every phase of your educational experience
Specializations to customize your education to your career goals
The baccalaureate degree program in nursing and the master's degree program in nursing at Post University are accredited by the Commission on Collegiate Nursing Education (CCNE).
DNP program is programmatically accredited by the Accreditation Commission for Education in Nursing (ACEN)
Pick Your Path
Your choice of affordable, flexible, and 100% online learning modalities to best fit your life: our traditional term-based model and a 16-week self-paced format called Powered by SIMPath®, view the video to learn more.
Our Pledge!
Nurturing talent is our primary responsibility. We believe the only true measure of our success is your success in your chosen field. To that end, we pledge that, to the best of our ability, we will:
Offer career relevant programming
Provide student services and support
Respond to student requests within 24 hours
Create innovative educational opportunities to equip students with marketplace knowledge
Maintain fiscally responsible operations to deliver the highest value possible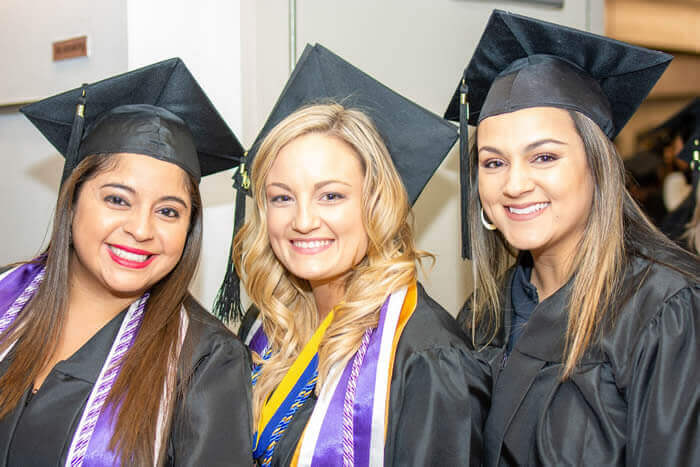 Our Focus on Student Outcomes
At American Sentinel College of Nursing & Health Sciences, we have high standards—and hopes—for ourselves and our students. This is reflected in our learning outcomes. Our curriculum covers the knowledge, skills, abilities and attitudes that students are expected to develop as a result of their overall experience with us. Through their programs of study, students focus on the following:
Critical Thinking/Problem Solving

Demonstrate the ability to recognize problems, judge evidence, analyze and produce arguments, and accurately identify valid inferences
Communication Effectiveness

Demonstrate the ability to clearly and effectively communicate ideas and information to others in written, oral, and multimedia formats
Knowledge Acquisition & Application

Demonstrate the possession of content knowledge adequate for the performance of duties in one's field of study, the ability to engage responsibly as global citizens, as well as the ability to locate relevant and useful information related to a particular problem or topic and accurately judge its veracity and authenticity.
American Sentinel College of Nursing & Health Sciences at Post University
800 Country Club Rd., P.O. Box 2540, Waterbury, CT 06723-2540
800.729.2427
[email protected]