Doctor of Nursing Practice (4 Specializations)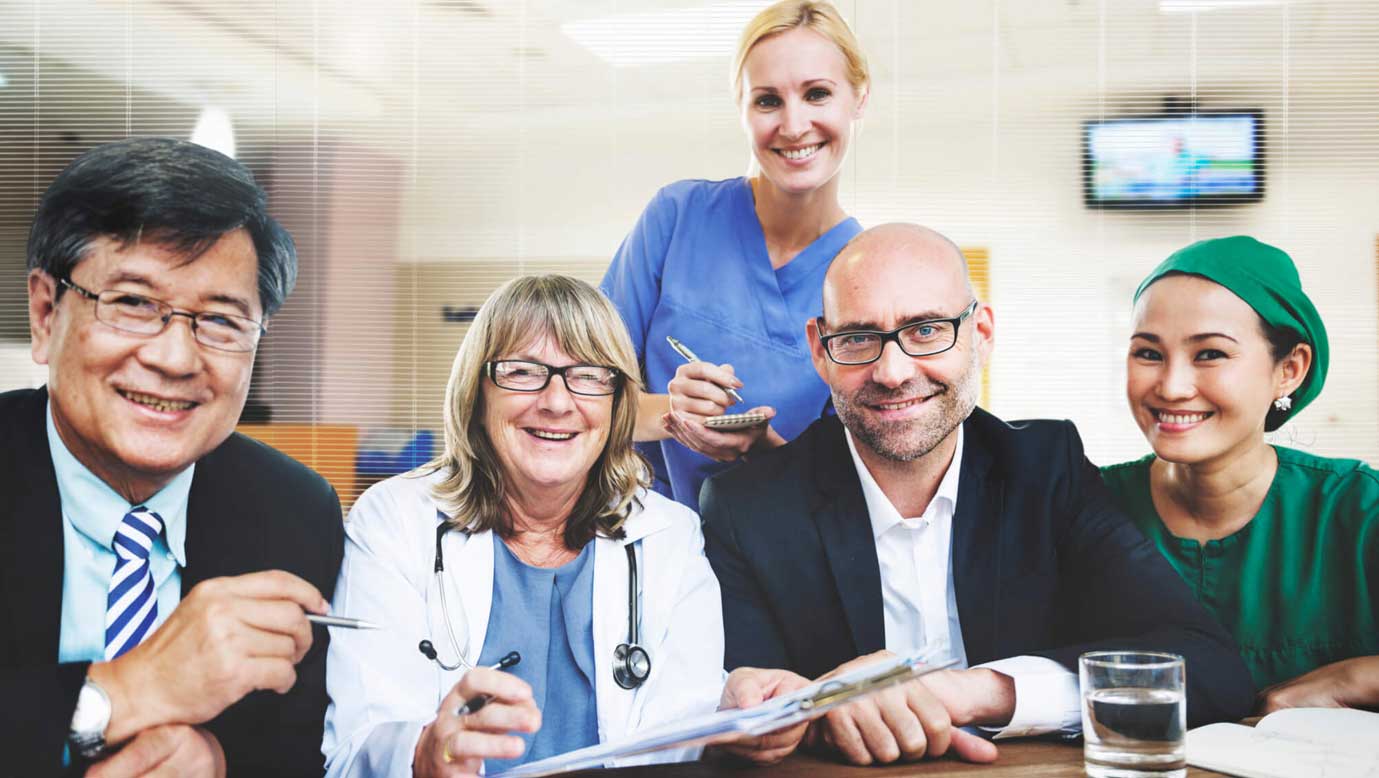 Explore Your Nursing Career Options with a DNP Degree Program
American Sentinel is proud to now be a part of Post University!
This Doctorate Degree in Nursing is offered Online.
From leading initiatives that create better patient outcomes to leading entire healthcare systems, the right education makes all the difference. Take your skills—and your career—to a leadership level with the online Doctor of Nursing Practice (DNP) program from American Sentinel College of Nursing and Health Sciences at Post University.
This is the practice-focused degree—and the credibility, management skills, credentials, and industry knowledge—you need to more effectively lead in today's rapidly changing healthcare environment. Our DNP degree program offers the flexibility of online learning and features the expertise of an experienced faculty nursing executive and educational leaders. And with four career-advancing specializations to choose from, you're able to customize your education to your ultimate goals.
The Doctor of Nursing Practice Program at a Glance
Designed to be completed in less than 28 months
ACEN Accredited
Four career-advancing specializations to choose from
100% online—no mandatory login times
Monthly start dates
No residency
Practice-focused curriculum developed with insights from leading healthcare organizations and industry partners
Affordable tuition costs and payment options (majority of our nursing students graduate with little to no debt)
Doctor of Nursing Practice Specializations
Your Doctor of Nursing Practice program is designed to help you achieve both your personal and your professional goals. Customize your online DNP program to your ultimate career objectives with one of our four specializations.
This program is not currently eligible for Title IV for new enrollments.
Start Your Doctor of Nursing Practice Program Today!
At Post University, our flexible online DNP degree program was specifically designed for elite working nursing professionals like you. From the start-to-finish support of a personal student success advisor to the flexibility of online course schedules to four different career-specific specializations, we're here to help you succeed every step of the way.
Are you ready to make your DNP dreams a reality? Let's talk about how to take your nursing career to a doctoral level with an online DNP program from Post University. Contact us today to enroll in our 100 percent online DNP degree program.
Online DNP Program FAQs
Pursuing a doctorate degree in nursing is a big step. It's only natural you'd have questions. Fortunately, we have answers.
Is the DNP program accredited?
The DNP program is programmatically accredited by the Accreditation Commission for Education in Nursing (ACEN).
What kind of support will I receive?
Our healthcare students have access to MySentinel® support and resources. You will work one-on-one with a personal student success advisor to achieve success in and out class.
What's your track record of student success?
Our graduates work in some of the top healthcare organizations and nursing schools in the country—Mayo Clinic, Cleveland Clinic, Vanderbilt University School of Nursing, Geisinger Health System, Johns Hopkins University, Kindred Healthcare, and the list goes on.
What can I expect to learn in my doctorate degree in nursing?
You will gain insights that lead to real-world solutions for your organization's challenges. You'll connect with peers. And you'll develop a deeper understanding of your DNP specialization. Depending on your specialization, you'll learn how to:
Appraise the needs of complex organizations
Critique roles of leaders in planning, providing, and evaluating healthcare
Strategically plan for organizational change through data and evidence-based practices
Summarize meaningful data that informs leadership using information technology
Design health policy on everything from environmental issues to social movements
Explain the role of finance in the health of an organization
Plan usage of economic and human resources
Adapt to all settings in the ever-changing healthcare industry
Improve healthcare delivery across for individuals and communities
How flexible is the online DNP program?
Our DNP degree program was built for working nursing professionals in mind. Classes are online to fit around your busy schedule, giving you the convenience and control needed to pursue your degree on your terms.
How affordable is the Doctor of Nursing Practice program at Post University?
We offer competitive tuition rates. Plus, we offer a variety payment options to help most of our students to graduate without debt*.
* Based on 2019 data—66.2% of American Sentinel College of Nursing & Health Sciences' students graduate debt free. This figure includes graduates paying out of pocket for their education and those receiving tuition reimbursement from their employer. The College also offers payment plans financed over four or nine month increments depending on program of study that will allow a participant to graduate debt free.
Practical experiences—in what ways will I practice what is taught?
To be at the forefront of nursing education, we not only strive to meet accreditors' guidelines, but we also work to meet the needs of our nursing students. Practice experiences are an important part of our DNP program. These experiences are built into the courses and do not add additional work. Instead, they offer more interactive learning assignments.