Doctor of Nursing Practice (4 Specializations)

Take Your Nursing Education to the Next Level with the DNP Online Program!
If you are looking for an online DNP degree program that could help you prepare for service in healthcare and higher education settings, American Sentinel College of Nursing & Health Sciences at Post University has a solution. Our Doctor of Nursing Practice online program is designed for nursing leaders like you. With flexible study and personal support, we have helped nurses pursue advanced nursing degrees, graduating DNP students since 2014.
Our DNP program offers four specializations to help you customize your education to your career goals. Each specialization enhances foundational coursework with a focus on management, critical and strategic thinking, problem solving, and high-level oversight of nursing initiatives.
ACEN Programmatic Accreditation
This Doctor of Nursing Practice program with four specialization options is programmatically accredited by the Accreditation Commission for Education in Nursing, Inc. (ACEN).
DNP Online Program At A Glance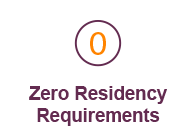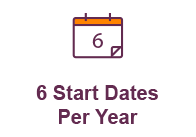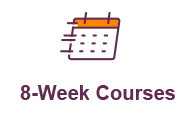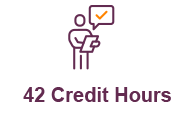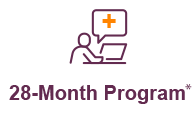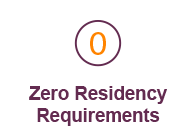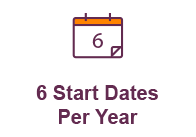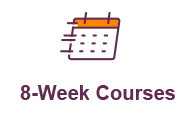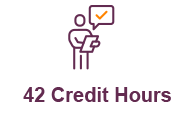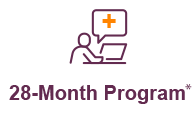 * The DNP program can be completed in 28 months with no break, but the average completion time is 36 months.
Curriculum, Course Descriptions, & Program Outcomes
Please see the University Catalog for the online DNP program's full curriculum with course descriptions and program outcomes.
Doctor of Nursing Practice Online Admissions Requirements
For your convenience, the DNP program offers six start dates per year. Prior to beginning your doctoral degree in nursing, you must have the following:
Current, active, unrestricted U.S. RN license
A master's degree in nursing with a minimum GPA of 3.0 on a 4.0 scale
View the full list of the Nursing Admissions Requirements
Our online DNP admissions team is available to walk you through the application process and answer any questions on DNP program requirements. Contact us to learn more!
If you are interested in the DNP with the executive leadership or informatics leadership specializations, you are not required to have an MSN degree. However, you must hold a master's in another discipline and complete a three-course bridge option and 400 practice hours. For more information about our bridge option please call our admissions team at 866.922.5690.
Tuition & Payment Options
View the Tuition and Fees section for information for the online DNP degree program costs.
We offer several funding options as you pursue your education. Please see the Scholarships and Other Ways to Save section to learn more about our:
External Scholarships
Nursing Tuition Reductions
Education Partnership Program Tuition Reduction
Post Eagle Program (Military)
Payment Plans
And more!
Also the Nurse Faculty Loan Program (NFLP) is now available to qualified MSN – Nursing Education Specialization or DNP – Educational Leadership Specialization students at the American Sentinel College of Nursing & Health Sciences at Post University. The purpose of this program is to increase the number of qualified nursing faculty nationwide. NFLP seeks to accomplish this by providing funding to accredited schools of nursing to establish and operate a student loan fund and provide loans to students enrolled in advanced education nursing degree programs who are committed to becoming nurse faculty. In exchange for completion of up to four years of post-graduation full-time nurse faculty employment in an accredited school of nursing, the program authorizes the cancellation of up to 85 percent of the original student loan amount (plus interest thereon). If you are interested in learning more and applying for this exciting opportunity, email [email protected].
This program is not currently eligible for Title IV funding for new enrollments.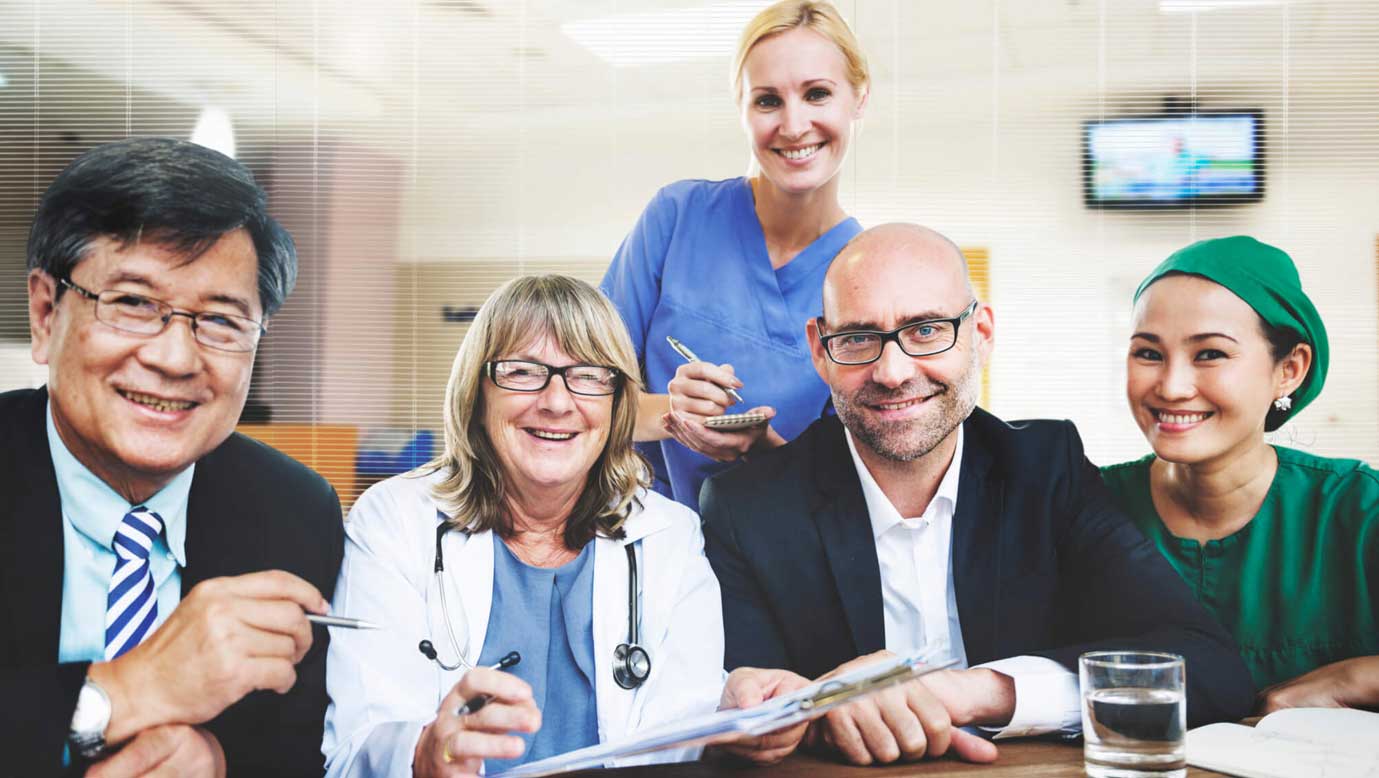 Online DNP Program FAQs
Pursuing your doctorate degree in nursing online is a big step. You probably have some questions. We have answers.
What kind of support will I receive?
Throughout this program, we strive to provide a nurturing mentoring environment. Our faculty go the extra mile to help students with their learning needs. Plus, our healthcare students have access to MySentinel® support and resources. Your personal student success advisor is here to work with you one-on-one to provide help and guidance for any challenges you face in pursuit of your studies. There is also 24/7 library access with healthcare focused databases, complimentary access to the writing center and Grammarly, tutoring, and more.
What is covered in a doctoral degree in nursing?
Depending on your specialization, topics could include how to:
Appraise the needs of complex organizations
Critique roles of leaders in planning, providing, and evaluating healthcare
Strategically plan for organizational change through data and evidence-based practices
Summarize meaningful data that informs leadership using information technology
Design health policy on everything from environmental issues to social movements
Explain the role of finance in the health of an organization
Plan usage of economic and human resources
Adapt to all settings in the ever-changing healthcare industry
Improve healthcare delivery across for individuals and communities
DNP Practice Experiences—in what ways will I practice what is taught?
To be at the forefront of nursing education, we not only strive to meet accreditors' guidelines, but we also work to meet the needs of our nursing students. Practice Experiences are an important part of our DNP program. These experiences are built into the courses and do not add additional work. Instead, they offer more interactive learning assignments.
TYPES OF PRACTICE EXPERIENCES (PEs)
PRACTICE LEARNING EXPERIENCES (PLE): Course assignments that allow you to use what you learned in the online classroom out in the real world
PRECEPTED PRACTICE EXPERIENCES (PPE): Course assignments that take place in the workplace or other healthcare settings.
CAPSTONE HOURS (CH): Practice experience hours in the DNP program that are earned during scholarly work on your project
Students are required to secure availability and access/permission to an acceptable location/site to fulfill the practice experience and DNP project requirements of the program. Most of our students use their place of employment for their practice experience site. Your admissions advisor can provide guidance on finding a practice experience site.
Practice experience hours requirements: Program applicants who provide evidence of clinical or practicum hours from an MSN or other nursing-specific degree will have the potential to transfer a percentage of those hours (maximum 400 hours) towards the required 1000 practicum hours to graduate from the DNP program. Note: If you have under 400 hours, we will assist you with a virtual workroom to make up those hours.
Questions about practice experiences? Contact your Admissions Advisor at [email protected] or by phone at 866.922.5690 for more details.
How flexible is the online DNP program?
Our DNP program was built with working nursing professionals in mind. Classes are asynchronous and online to fit around your busy schedule, giving you the convenience and control needed to pursue your DNP program online and on your terms.
How affordable is the Doctor of Nursing Practice online program at Post University?
Our tuition and fee costs are one of the lowest among our peers and we offer various payment options. Coupled with our industry-experienced faculty, personal student support, and high-quality programs, we offer an excellent value.
What is the Nurse Faculty Loan Program (NFLP)?
The Nurse Faculty Loan Program (NFLP) is a loan program funded by the Health Resources and Services Administration (HRSA) Bureau of Health Professions which allows nursing schools to make loans to students enrolled full time in advanced degree nursing programs.
The Nurse Faculty Loan Program (NFLP) seeks to increase the number of qualified nursing faculty nationwide by providing low interest loans for individuals studying to be nurse faculty and loan cancelation for those who then go on to work as faculty.
Each year, the American Sentinel College of Nursing & Health Sciences at Post University must apply for and receive NFLP funding.
Students are eligible if enrolled in the DNP with a Specialization in Educational Leadership or MSN with a Specialization in Nursing Education.
What Our Students are Saying
When Amy Patton received her Doctor of Nursing Practice with a Specialization in Educational Leadership, the support and attention from the advisors and professors provided a more meaningful experience than any other programs she had gone through.
Learn more about Amy's story, watch her video.
Ready to take the next steps?
Are you ready to make your DNP dreams a reality? Contact us to talk about how to take your nursing future to a doctoral level with an online DNP program from Post University, to request more information, or simply to apply now.
This program is not currently eligible for Title IV funding for new enrollments.
Note: This program is not designed to fulfill the educational requirements for any licensure or certification. Post University does not speak on behalf of any licensing board or body but does assist students in understanding licensure requirements.