Doctor of Nursing Practice – Executive Leadership Specialization
​
Pursue Your DNP in Executive Leadership Online
The online Doctor of Nursing Practice (DNP) with an Executive Leadership Specialization at Post University covers five key competencies useful to today's healthcare and nursing leaders: leadership, business intelligence, finance, health policy, and health services research. This DNP program is designed to help you build and polish critical thinking, business, and management skills to help you prepare to pursue leadership roles and opportunities in healthcare and nursing.  
This DNP Executive Leadership online specialization was built to help master's-educated nurses understand and prepare for those critical areas, issues, and challenges healthcare executives must overcome in order to keep operations running smoothly for the patients and staff in their care.  
Note: Students with a master's degree in a discipline outside of nursing can complete a three-course bridge option, as well as 400 practice hours, to enroll in this DNP specialization.  
ACEN Programmatic Accreditation
The Doctor of Nursing Practice program with four specialization options is programmatically accredited by the Accreditation Commission for Education in Nursing, Inc. (ACEN).
DNP Online Program At A Glance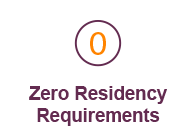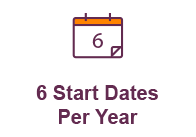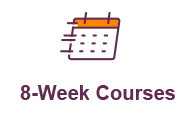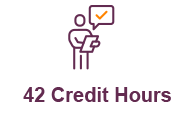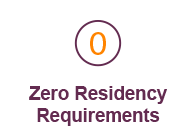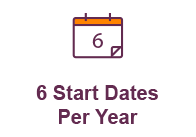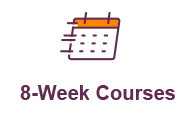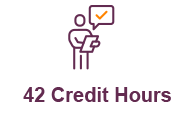 Practice-Focused Curriculum for Real-World Skills 
Coursework for your online Doctor of Nursing Practice – Executive Leadership Specialization is designed to help you understand how to:  
Summarize meaningful data that informs leadership using information technology

 

Design health policy that considers environmental social justice, consumers, and other issues

 

Create new models to explain, predict, and improve the performance of organizations

 

Explain the role of healthcare finance in the health of an organization

 
​
Curriculum, Course Descriptions, & Program Outcomes
Please see the University Catalog for the online DNP – Executive Leadership Specialization's full curriculum chart with course descriptions and program outcomes.
Doctor of Nursing Practice Online Admissions Requirements
For your convenience, the DNP program offers six start dates per year. Prior to beginning your doctoral degree in nursing, you must have the following:
Current, active, unrestricted U.S. RN license
A master's degree in nursing with a minimum GPA of 3.0 on a 4.0 scale
View the full list of the Nursing Admissions Requirements
Our online DNP admissions team is available to walk you through the application process and answer any questions on DNP program requirements. Contact us to learn more!
If you are interested in the DNP with the executive leadership or informatics leadership specializations, you are not required to have an MSN degree. However, you must hold a master's in another discipline and complete a three-course bridge option and 400 practice hours. For more information about our bridge option please call our admissions team at 866.922.5690.
Tuition & Payment Options
View the Tuition and Fees section for information for the online DNP degree program costs.
We offer several funding options as you pursue your education. Please see the Scholarships and Other Ways to Save section to learn more about our:
External Scholarships
Nursing Tuition Reductions
Education Partnership Program Tuition Reduction
Post Eagle Program (Military)
Payment Plans
And more!
This program is not currently eligible for Title IV funding for new enrollments.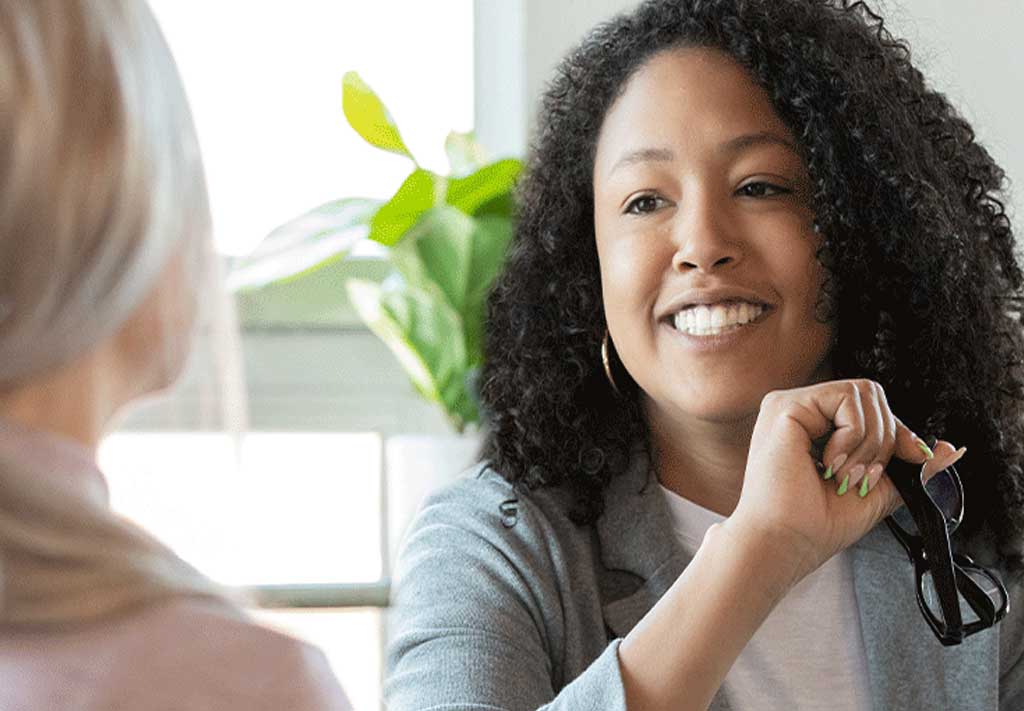 What Our Students Are Saying 
"I love doing the clinical nurse specialist work, but I'd love to find ways to help my facility positively affect patient outcomes. I learned how to do that sort of impactful work as a student at American Sentinel. It's probably been the biggest benefit of the program."
Online DNP Program FAQs
Pursuing your doctorate degree in nursing online is a big step. You probably have some questions. We have answers.
What is executive leadership in nursing?
Executive leadership in nursing refers to the highest level of administrative responsibility within healthcare organizations for nurses, where nursing professionals lead and guide strategic decisions that impact patient care, nursing practice, and overall organizational success. These leaders, often holding titles such as Chief Nursing Officer (CNO) or Vice President of Nursing, play a critical role in setting the vision, mission, and goals for nursing departments. They collaborate with interdisciplinary teams, develop and implement policies, manage budgets, and ensure the delivery of high-quality, evidence-based care. Executive nursing leaders also advocate for nursing staff, patient safety, and innovative practices, while aligning nursing initiatives with the broader organizational objectives to drive excellence in healthcare delivery.
How can I become a nurse leader?
Becoming an executive nurse leader involves several key steps. One of the most common paths begins by earning a Bachelor of Science in Nursing (BSN) degree and gaining experience as a registered nurse. Pursue advanced education such as a Master of Science in Nursing (MSN) or a Doctor of Nursing Practice (DNP) degree, focusing on leadership, administration, or a related field. Gain experience in leadership roles, such as nurse manager or director, to develop essential management skills. Networking within the healthcare industry, engaging in professional development, and seeking mentorship from established nurse leaders can also be beneficial.
How long does it take to complete a DNP Executive Leadership specialization?
The duration to complete a Doctor of Nursing Practice (DNP) degree with a specialization in Executive Leadership can vary based on factors like program structure, full-time or part-time enrollment, and any prior education or experience. Generally, DNP programs take around 2 to 4 years to complete. Post University's DNP – Executive Leadership Specialization typically takes 28 months to complete. This includes core DNP coursework, specialized courses in executive leadership, and completion of a DNP research project related to leadership in healthcare settings.
Can I get an online DNP executive leadership specialization?
Yes, you can pursue an online Doctor of Nursing Practice (DNP) degree with a specialization in executive leadership. Many accredited universities offer online DNP programs that allow nursing professionals to enhance their leadership skills while maintaining their professional commitments. Post University's online program combines virtual coursework, interactive discussions, and practice experiences (PE) to provide a comprehensive education in executive leadership. Our online DNP programs offer the flexibility and convenience for nurses to develop advanced competencies in healthcare administration, strategic planning, and leadership, providing them the opportunity to prepare for high-level roles within healthcare organizations.
How do online DNP executive leadership programs work?
Online DNP executive leadership specialization programs offer a flexible online learning format that combines asynchronous components such as pre-recorded lectures and discussion boards, with synchronous elements like virtual meetings and real-time interactions with instructors and peers. Coursework focuses on leadership theory, healthcare administration, strategic planning, and organizational management. Students will also engage in a DNP research project or capstone related to executive leadership in healthcare settings. While many programs can be completed online, it is not uncommon for some practice experiences (PE) to be required in order to apply leadership concepts in real-world scenarios. This blend of online learning, collaborative engagement, and practical experiences could help equip graduates with the skills to lead and innovate within complex healthcare environments.
Pursue Your Online DNP in Executive Leadership at Post! 
At Post University, we are focused on your success, in and out of the classroom. It begins with a student success advisor who will work with you one-on-one to answer your questions and help you address any challenges throughout your DNP journey. We are here to help you achieve your DNP – Executive Leadership Specialization goals. 
Ready to pursue nurse leader opportunities to help make the healthcare industry a better, healthier place? Contact us to enroll in our online Doctor of Nursing Practice degree program with an executive leadership specialization. 
This program is not currently eligible for Title IV funding for new enrollments.
Note: This program is not designed to fulfill the educational requirements for any licensure or certification. Post University does not speak on behalf of any licensing board or body but does assist students in understanding licensure requirements.