A college degree is one of the most valuable investments you can make
— one that can help you begin or advance your career and improve the future for you and your family. We understand paying for higher education may be a concern, and at Post University, you don't have to put your dreams on hold because of cost.
Financing Your Education
Our team of financial aid advisors is here to help you find scholarships, federal aid, grants, and loans that may be available to you. With so many options to consider, you may qualify for more than you think.
Questions? Visit the FAQs page.
Complete your FAFSA with these easy steps
Financial Literacy and Responsible Borrowing
Post University's Financial Literacy and Repayment Advising is here to help all students with the repayment of their federal student loans. You can reach out to them while attending Post or anytime after you've completed your enrollment.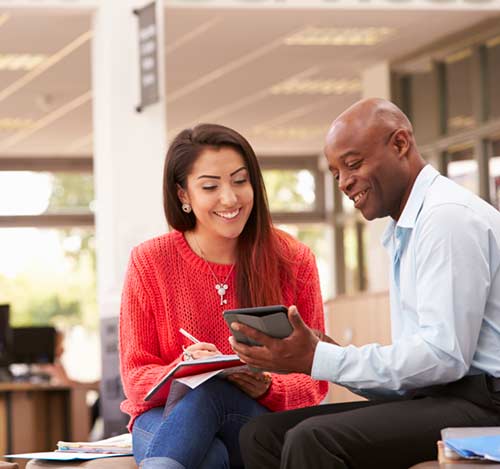 Get an early estimate on your total annual cost of attending Post
Use our Net Price Calculator
Post's Financial Aid TV
Learn about financial aid through our library of short videos.