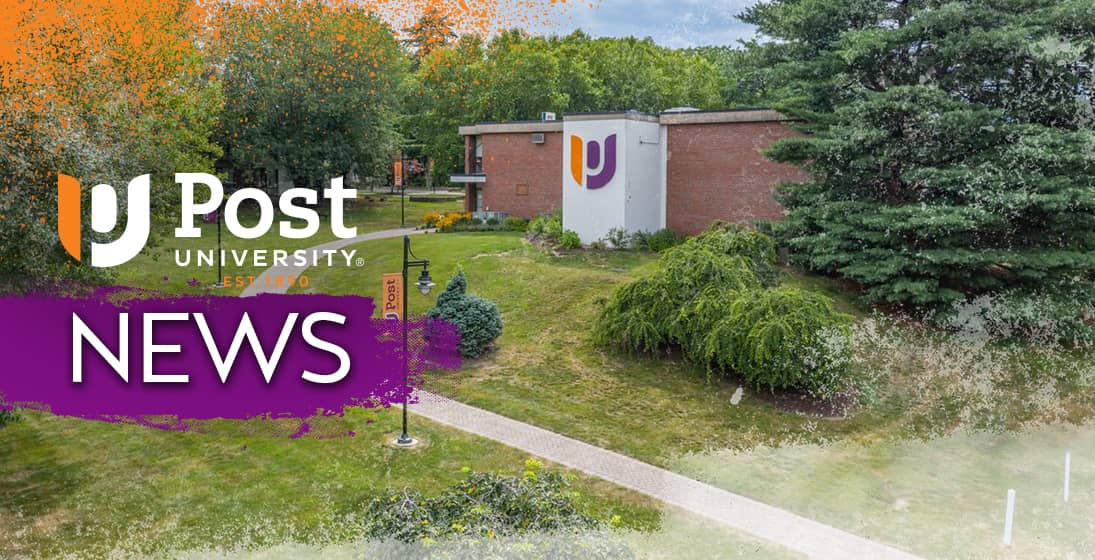 Post University announced that it has earned the Military Friendly® School designation for the sixth year in a row.
Three Post University students are providing free tax preparation through an IRS Volunteer Income Tax Assistance (VITA) site, beginning this month.
It's never too early to search for college scholarships. As soon as you begin applying for college, you should begin the search. Learn why scholarships are important. 
Director of Communications and Marketing at Waterbury HEALTH Lauresha Xhihani reconnects with her alma mater through vaccination clinic on Post's campus.
Program Chair of Communications and Media Studies Margaret DiMauro, M.A. talks about the steps to stop misinformation and disinformation.
Personalized learning has, in recent years, become a trend in education. At Post University, it is our mantra and is the very reason Sophomore Alexander Steinbrick chose to attend Post University.
The GMAT offers a way for prospective students to improve their chances of being accepted to business school. Learn more about how to take this test.
Are you wondering what the differences are between the GRE and GMAT? Here's what to know about these two exams.
What's the difference between MPA and MBA? Learn the defining characteristics that make these programs similar in some ways and very different in others.