Since our founding in 1890, Post University has experienced many changes. Our class environment has evolved from typewriters to laptops and expanded far beyond our traditional campus — to home offices, living room sofas and even airplane seats. Throughout the years, one thing has persisted: our purpose, to deliver an exceptional educational experience that provides an extraordinary level of personal support.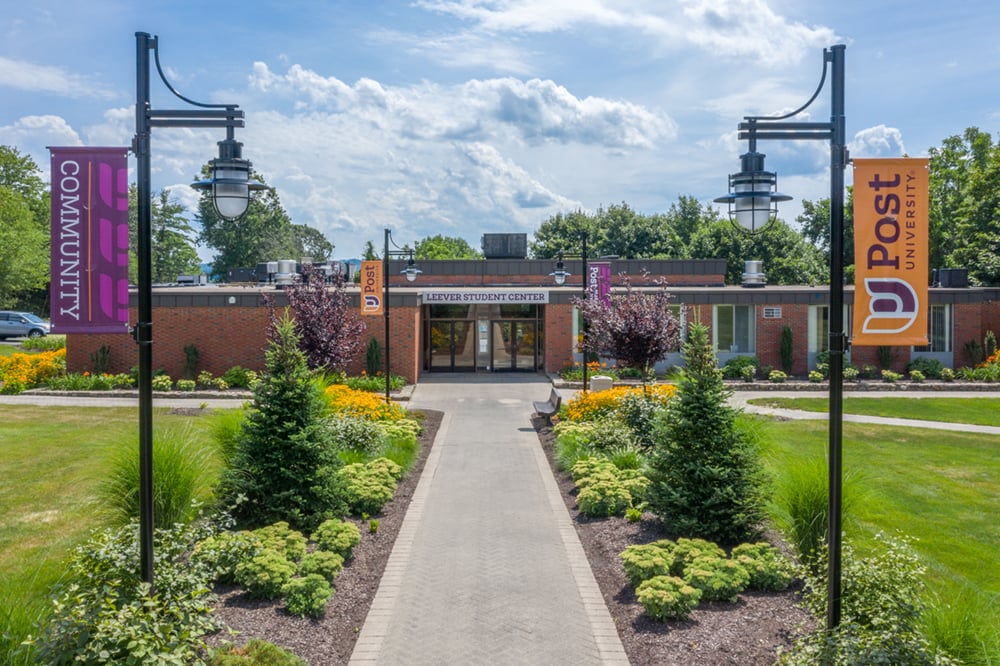 At Post University, we have always understood the importance of being there for our students every step of the way. Every enhancement and expansion to our systems has been driven by their needs — with the goal of creating a successful outcome for each and every student, no matter how they earn their degree.
Today, Post University students can take courses entirely online or through a hybrid on-campus and online format. They can also learn on our traditional New England campus and experience our dynamic culture and tight-knit community while enjoying our residential experience, commuting from home, or learning during evening and weekends.
In March 2021, Post University established the American Sentinel College of Nursing & Health Sciences through the acquisition of American Sentinel University and a related entity, Sentinel U®, which licenses highly innovative simulated healthcare learning experiences to other colleges, universities, and healthcare institutions. This merger brought together two universities, each with a strong online presence while expanding Post University's programs dedicated to nursing and health sciences through the doctoral level.
Post University established the School of Continuing Education in April 2021. The school provides professional development non-credit courses for students, alumni, and the general public to strengthen skills for successful careers, while also serving high school students and police officers. The school encompasses several programs including the High School Academy, Police Recertification Program, Center for Career and Professional Development, and professional development courses and certificates. The establishment of the school increases the educational options available to students.
American Sentinel College of Nursing & Health Sciences and the School of Continuing Education proudly join with The Malcolm Baldrige School of Business, School of Arts and Sciences, and John P. Burke School of Public Services and Education in continuing Post University's tradition serving the community by providing quality educational services.
However you choose to learn at Post University, our supportive staff will always be available to offer advice, counsel and support. As soon as you enroll, you will be assigned a team of personal advisors. They will help you complete our streamlined financial aid process, choose the program that's right for you, customize your degree to align with your specific career objectives, coach you through to academic success, and help you find a job after commencement.
Each course, regardless of major, is led by professional practitioners who bring years of practical experience and expertise in their respective fields into the classroom, in order to better prepare you for the real world upon graduation. Whether you're attending college for the first time or coming back to complete your degree or gain a new skillset, Post University will help you get from the starting gate to the finish line.
Explore our degree program options today, and then contact us to take the first step to expanding on your career.
Post University is an independent, for-profit university located in Waterbury, CT.