Doctor of Nursing Practice – Informatics Leadership Specialization

Pursue a Program in DNP Informatics Online
The online Doctor of Nursing Practice (DNP) with an Informatics Leadership Specialization at Post University explores the high-tech, data-centric nature of healthcare data analysis. With complementary focuses in critical thinking, management, and leadership skills, the curriculum for this program offers the advanced practice learning experiences you could use to help optimize health IT and clinical informatics, improve healthcare system technologies, and better understand the impact these technologies have on patient outcomes. 
With a focus on informatics leadership, this specialization is an investment in your future as well as, potentially, the future of your organization's technology initiatives.  
Note: Students with a master's degree in a discipline outside of nursing can complete a three-course bridge option, as well as 400 practice hours, to enroll in this DNP specialization. 
ACEN Programmatic Accreditation
The Doctor of Nursing Practice program with four specialization options is programmatically accredited by the Accreditation Commission for Education in Nursing, Inc. (ACEN).
DNP Online Program At A Glance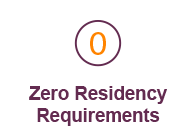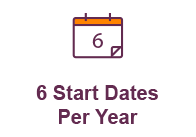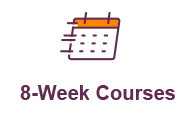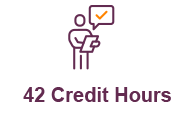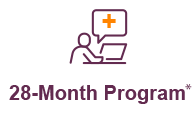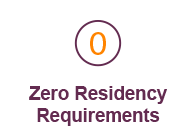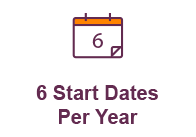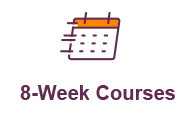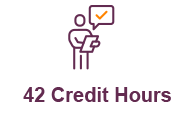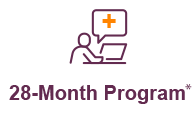 * The DNP program can be completed in 28 months with no break, but the average completion time is 36 months.
Practice-Focused Curriculum for Real-World Skills 
Coursework for your online DNP informatics specialization is designed to help you build practical skills to: 
Promote efficiencies within

healthcare systems

via data analytics

 

Leverage informatics with clinical knowledge to positively impact systems management and patient outcomes

 

Lead information systems in health care systems and clinical settings while working with leadership peers in various departments

 
Curriculum, Course Descriptions, & Program Outcomes
Please see the University Catalog for the online DNP – Informatics Leadership Specialization's full curriculum chart with course descriptions and program outcomes.
Doctor of Nursing Practice Online Admissions Requirements
For your convenience, the DNP program offers six start dates per year. Prior to beginning your doctoral degree in nursing, you must have the following:
Current, active, unrestricted U.S. RN license
A master's degree in nursing with a minimum GPA of 3.0 on a 4.0 scale
View the full list of the Nursing Admissions Requirements
Our online DNP admissions team is available to walk you through the application process and answer any questions on DNP program requirements. Contact us to learn more!
If you are interested in the DNP with the executive leadership or informatics leadership specializations, you are not required to have an MSN degree. However, you must hold a master's in another discipline and complete a three-course bridge option and 400 practice hours. For more information about our bridge option please call our admissions team at 866.922.5690.
Tuition & Payment Options
View the Tuition and Fees section for information for the online DNP degree program costs.
We offer several funding options as you pursue your education. Please see the Scholarships and Other Ways to Save section to learn more about our:
External Scholarships
Nursing Tuition Reductions
Education Partnership Program Tuition Reduction
Post Eagle Program (Military)
Payment Plans
And more!
This program is not currently eligible for Title IV funding for new enrollments.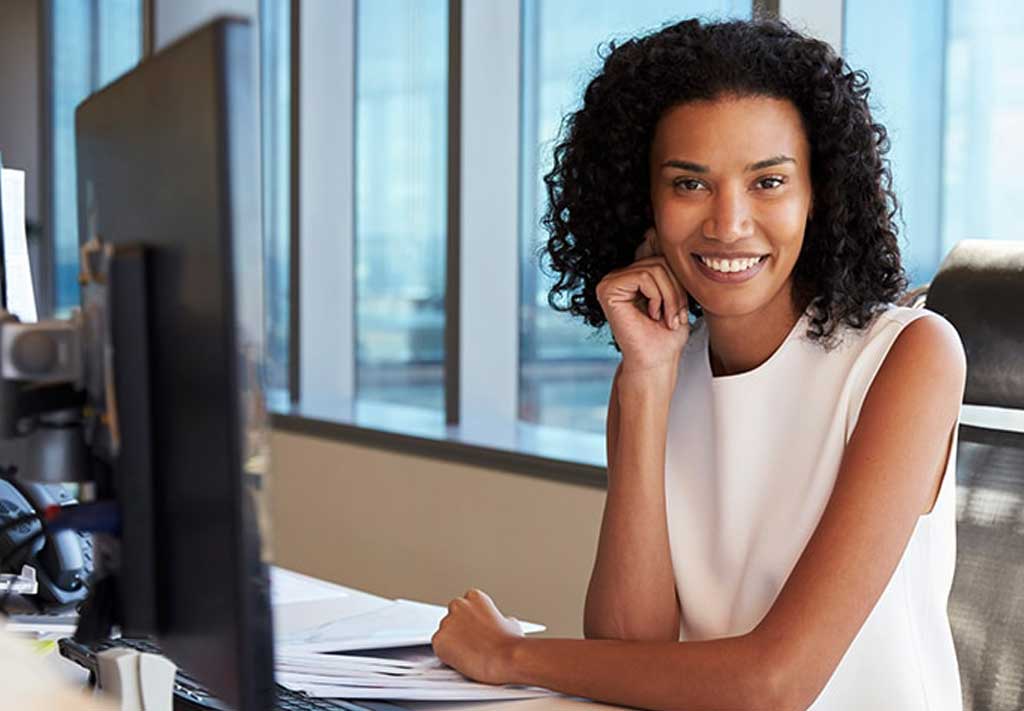 What Our Students Are Saying 
"This program is perfect for people like me who know patient care but can also help IT design and implement applications that work for nurses. I highly recommend it."
Online DNP Program FAQs
Pursuing your doctorate degree in nursing online is a big step. You probably have some questions. We have answers.
How does nursing informatics affect nursing leadership and administration?
Nursing informatics significantly impacts nursing leadership and administration by enhancing decision-making, optimizing patient care processes, and facilitating efficient communication. Through the integration of technology and data analysis, nurse leaders can access real-time information to make informed decisions, allocate resources effectively, and strategize for better patient outcomes. Nursing informatics also streamlines administrative tasks such as scheduling, record-keeping, and quality monitoring, allowing leaders to focus more on strategic planning and staff development. Ultimately, the synergy between nursing informatics and leadership empowers healthcare organizations to adapt to evolving challenges, improve overall efficiency, and provide higher-quality patient-centered care.
How long does it take to complete a DNP informatics leadership specialization?
The duration of a Doctor of Nursing Practice (DNP) with a specialization in informatics leadership typically ranges from two to four years, depending on factors such as program structure, full-time or part-time enrollment, and any prior education or experience.
Post University's online DNP – Informatics Leadership Specialization typically takes 28 months with no break, but the average completion time is 36 months, and students must already be licensed as an RN with a BSN and master's degree to be accepted for admission.
Can I get an online DNP informatics specialization?
Yes, many universities offer Doctor of Nursing Practice (DNP) programs with a specialization in informatics that can be completed online. Online DNP programs provide flexibility for working nurses to pursue advanced education while maintaining their professional commitments.
Post University's online DNP – Informatics Leadership Specialization is offered 100% online and is designed to equip nurses with the knowledge and skills needed to excel in leadership roles that leverage healthcare technology and informatics.
How do online DNP informatics leadership programs work?
Online Doctor of Nursing Practice (DNP) programs with a specialization in informatics leadership are designed to provide nursing professionals with advanced knowledge in both informatics and leadership skills through a flexible online learning format. Students typically engage in a combination of asynchronous activities, such as watching lectures and participating in online discussions, and synchronous components, like virtual meetings and real-time interactions with instructors and peers. Coursework covers a range of topics including healthcare technology, data analysis, leadership theories, and healthcare informatics implementation. Students will also complete a DNP research project that addresses a real-world healthcare challenge. Online DNP coursework also includes Practice Experiences (PE) to apply practical skills and foster networking opportunities. The combination of online coursework, collaborative learning, and hands-on experiences could help prepare graduates with the expertise needed to excel in leadership roles that integrate nursing practice and informatics within healthcare systems.
Pursue Your Doctorate in Nursing Informatics Leadership Specialization Online at Post! 
At Post University, we are focused on your success, in and out of the classroom. It begins with a student success advisor who will work with you one-on-one to answer your questions and help you address the academic challenges you may face throughout your DNP journey. We are here to help you achieve your DNP – Informatics Leadership goals. 
Are you ready to make the healthcare industry a better, healthier place with a better understanding of informatics and information technology? Contact us to learn more about our online Doctor of Nursing Practice – Informatics Leadership Specialization program. 
This program is not currently eligible for Title IV funding for new enrollments.
Note: This program is not designed to fulfill the educational requirements for any licensure or certification. Post University does not speak on behalf of any licensing board or body but does assist students in understanding licensure requirements.