Award-Winning Programs
Over 130 years of academic excellence with accelerated courses to earn your Bachelor's degree and Master's degree on your schedule.
Personalized Education
Career-focused degree programs with customizable concentrations to tailor your education to your goals.
Student-Focused Support
Offering a broad range of services including academic advising and tutoring, financial aid advisors, career services support, and more.
Military Friendly
Award-winning, military support programs for our military and their families.
Experience #ThePostDifference!
What is behind "Post Makes It Personal"? It's our people, see #ThePostDifference for yourself. 
See What Our Students Are Saying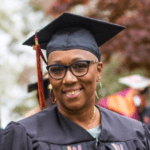 Testimonial 6
"I feel like there are no excuses, there's nothing that I can't accomplish…I'm grateful and I'm thankful."
Carol Carnegie, 2018 graduate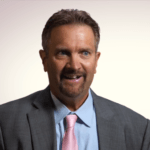 Testimonial 5
"Post has given me the education credential that I needed for my future aspirations."
Peter Linn, 2018 graduate
Testimonial 4
"The personal experience is so great with the professors, each professor gets to know each individual in class."
Andrea O'Brien, 2018 graduate
Testimonial 3
"The instructors were super helpful and accommodating and really attributed to my success in the program."
Tony DiLeone, 2018 graduate
Testimonial 1
"For me, Post made it personal with the small classes. I was able to meet professors and get to know them."
John Gibbons, 2018 graduate
Center for Academic Success (CAS) Cram Sessions Need assistance with any course work? Whether it be responding to discussion board questions, APA formatting or other areas, CAS will be hosted a "cram sessions" every 4 weeks, begging January, 30 2021. The...
Emily Tarko, one of the two 2020 recipients of the prestigious Malcolm Baldrige Scholarship, finished her first semester with an admirable 4.00 GPA.
25 Jan

26 Jan

Dean's Cup: Nickelodeon Trivia - https://docs.google.com/forms/d/e/1FAIpQLSd_mZ6lDAa-Q1PrygP0QLz3tFF7z4jsVu__vXRznjhOLbIM8Q/viewform?usp=sf_link

27 Jan

Yoga and Mindfulness Class

Join Costco Wholesale: Special Offer for Post University

Holocaust Remembrance Day

28 Jan

29 Jan

Playlist Bingo - https://docs.google.com/forms/d/e/1FAIpQLSco_3mNRAl-A_34ufhe7ddY9-2L6Wx0K2NcGpzcVDwUEY7T1A/viewform?usp=sf_link

1 Feb

2 Feb

3 Feb

4 Feb

7 Feb

Daylight savings move clocks forward

8 Feb

International Women's Day

9 Feb

"12 Steps Toward Inclusion" with Mohammed Bilal - https://postevents.net/MohammedBalil

10 Feb

11 Feb

Post Associate Trivia Affinity Group (Associates & Alumni)

World Day of Muslim Culture

12 Feb

Last Day to Withdraw from a Term 4 Course with a "W"

14 Feb

Application Date for Term 4 Graduation

15 Feb

President's Day, University Closed, No Main Campus Classes

16 Feb

17 Feb

18 Feb

Sybrina Fulton, Mother of Trayvon Martin: "From Pain to Purpose: The Time is Now to Own Democracy"

20 Feb

World Day of Social Justice

21 Feb

22 Feb

Karen Hinds on How to Network Virtually

23 Feb

"Around the Table: Traditions of the Black Family"