Ranked among the best…again
Award-Winning Programs
Over 130 years of academic excellence with accelerated courses to earn your Bachelor's degree and Master's degree on your schedule.
Personalized Education
Career-focused degree programs with customizable concentrations to tailor your education to your goals.
Student-Focused Support
Offering a broad range of services including academic advising and tutoring, financial aid advisors, career services support, and more.
Military Friendly
Award-winning, military support programs for our military and their families.
Experience #ThePostDifference!
What is behind "Post Makes It Personal"? It's our people, see #ThePostDifference for yourself. 
See What Our Students Are Saying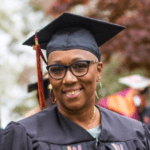 Testimonial 6
"I feel like there are no excuses, there's nothing that I can't accomplish…I'm grateful and I'm thankful."
Carol Carnegie, 2018 graduate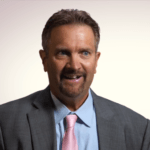 Testimonial 5
"Post has given me the education credential that I needed for my future aspirations."
Peter Linn, 2018 graduate
Testimonial 4
"The personal experience is so great with the professors, each professor gets to know each individual in class."
Andrea O'Brien, 2018 graduate
Testimonial 3
"The instructors were super helpful and accommodating and really attributed to my success in the program."
Tony DiLeone, 2018 graduate
Testimonial 1
"For me, Post made it personal with the small classes. I was able to meet professors and get to know them."
John Gibbons, 2018 graduate
Christina Arroyo, an ICT systems technician, who provides computer supportat our Post Downtown campus is pursuing her degree from Post, just as her mother, who graduated from Post in the '90s.
Can working a full-time job and going to college actually work? Yes, but you need to stay organized. Learn the the top 10 secrets of balancing work and college.
2 Apr

3 Apr

4 Apr

5 Apr

Application date for Term5/Spring Semester Graduation

Student must participate after this date to earn a Term5 Grade

10 Apr

Last Day to Withdraw fro a Term5 Course with a "W"

15 Apr

21 Apr

University Pathways Program Open House - Mac116

29 Apr