Award-Winning Programs
Over 130 years of academic excellence with accelerated courses to earn your Bachelor's degree and Master's degree on your schedule.
Personalized Education
Career-focused degree programs with customizable concentrations to tailor your education to your goals.
Student-Focused Support
Offering a broad range of services including academic advising and tutoring, financial aid advisors, career services support, and more.
Military Friendly
Award-winning, military support programs for our military and their families.
Experience #ThePostDifference!
What is behind "Post Makes It Personal"? It's our people, see #ThePostDifference for yourself. 
See What Our Students Are Saying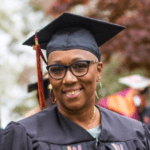 Testimonial 6
"I feel like there are no excuses, there's nothing that I can't accomplish…I'm grateful and I'm thankful."
Carol Carnegie, 2018 graduate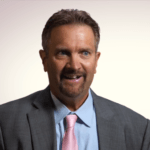 Testimonial 5
"Post has given me the education credential that I needed for my future aspirations."
Peter Linn, 2018 graduate
Testimonial 4
"The personal experience is so great with the professors, each professor gets to know each individual in class."
Andrea O'Brien, 2018 graduate
Testimonial 3
"The instructors were super helpful and accommodating and really attributed to my success in the program."
Tony DiLeone, 2018 graduate
Testimonial 1
"For me, Post made it personal with the small classes. I was able to meet professors and get to know them."
John Gibbons, 2018 graduate
Director for Center of Academic Success Michael Adesida came to Post University this October with ten years of experience working in higher education.
For the 6th straight year, Post University's Communication and Media Studies department celebrated Media Literacy Week from October 26-30, 2020.
3 Dec

International Day of Disabled Persons

4 Dec

Post University Book Club Affinity Group

8 Dec

Stress Management Program (All Students)

Holiday Trivia - RSVP amullin@post.edu

9 Dec

"Let's Talk" Drop-In Group (Campus Students)

Paint Night - RSVP amullin@post.edu

10 Dec

Holiday Escape Room & Stuff-A-Plush

International Human Rights Day

11 Dec

RHA Movie Night "Christmas Vacation"

Last Day of Classes for Main Campus

12 Dec

13 Dec

14 Dec

Final Examinations Main Campus

15 Dec

Stress Management Program (All Students)

16 Dec

"Let's Talk" Drop-In Group (Campus Students)

17 Dec

20 Dec

26 Dec

27 Dec

28 Dec

29 Dec

30 Dec

31 Dec

1 Jan

New Year's Fireworks Display sponsored by Post University