Master of Science in Project Management
Take Charge of Your Projects and Your Career
Whether you're involved in a public, for-profit or non-profit enterprise, projects are a way of life. Budgeting, scope, resource allocation, timelines — moving a project from promising concept to successful completion requires more than management expertise: it requires Project Management expertise. With Post University's master's in project management, you'll gain that expertise with a degree program designed to fit your life, your educational needs and your career goals.
This two-year, 30-credit-hour online master's degree program is designed to give you one of most in-demand skill sets in any industry.* And you'll learn from seasoned instructors with experience in their fields of expertise — each of our instructors for this program has years of project management experience, certified PMP and Agile Scrum.
Download your guide to learn everything you need to know about
earning a master's in Project Management degree online.
Post's online project management degree uses problem-based learning to give you the insight and specific skills you need to define project goals, lead teams, manage risks and keep the budget in line — everything necessary to implement enterprise-level project management programs that are aligned to your company's strategic goals. Coursework for your online master's degree covers how to:
Manage complex projects at every stage of development, start to finish

Facilitate communication between the project team and decision makers

Balance resources among the competing demands of scope, time, cost and quality
In addition, this program is fully aligned to the ten core knowledge areas of the Project Management Institute which, along with Post's Registered Educational Provider status, help you fulfill PMP certification requirements needed to take the PMP exam. Plus, you'll gain the skills and knowledge you need to sit for the Professional Scrum Master (PSM) exam and achieve Professional Scrum Master Certification.
What Can I Do with a Degree in Project Management from Post University?
Business professionals who know what it takes to lead a project from conception to completion, especially those with a master's in Project Management, are in high demand. This program will give you the tools you need to succeed in high-demand positions like:
Project Coordinator

Project Scheduler

Assistant Project Manager

Project Manager

Regulatory Affairs Manager

Scrum Master

Construction Manager

IT Manager

Requirements Planning Manager

Project Analyst

Business Development Manager

Client Services Manager
Master of Science in Project Management
Normal Completion Time: 22 Months
This program is offered online.
Program Description
Post University's Master of Science in Project Management is designed to provide students with the practical skills and theoretical concepts required to successfully learn and manage long and short-term projects. The project management curriculum is aligned with the core principles from the Project Management Institute, covering the ten knowledge areas and five process groups. In addition, the core management courses in the curriculum provide students the tools needed to successfully lead in their organization. Students will complete a capstone project in an industry of their choice to gain experience and learn relevant skills that they can apply immediately in the workplace.
The Malcolm Baldrige School of Business at Post University now offers a PMP-CAPM® Exam Prep Course, 100% online. Post University is a Registered Education Provider as designated by the Project Management Institute.
Program Outcomes
At the end of this program, students will have the opportunity to develop the knowledge and skill necessary to:
Create and effectively initiate, plan, track, and complete projects.
Lead and manage multiple, sometimes interrelated, complex projects and effectively deal with conflicts that arise.
Manage project risk, quality, and performance while effectively communicating with all project stakeholders.
Implement an enterprise-level project portfolio management (PPM) program based upon an organization's strategic business goals.
Establish a personal code of ethics and social responsibility in the practice of project management as outlined in the PMI Code of Ethics.
Identify and describe the roles and responsibilities needed to plan and execute the Project Quality Plan.
| wdt_ID | Courses | Credits | Headers |
| --- | --- | --- | --- |
| 6 | MASTER OF SCIENCE IN PROJECT MANAGEMENT | 30 crs | h |
| 7 | BUS508 The Future of Management and Leadership II | 3 crs | |
| 8 | BUS530 Project Management | 3 crs | |
| 9 | BUS623 Project Risk Management | 3 crs | |
| 10 | PMG501 Scope Project Management | 3 crs | |
| 11 | PMG640 Project Scheduling and Cost Planning | 3 crs | |
| 12 | PMG642 Project Quality Management | 3 crs | |
| 13 | PMG644 Project Procurement Management | 3 crs | |
| 14 | PMG652 Agile Project Management with Scrum Methodology | 3 crs | |
| 15 | PMG654 Portfolio Management | 3 crs | |
The University reserves the right to change or update the curriculum at any time. The University will notify students of any changes officially through the university website.
For full course descriptions please refer to the University Catalog for the current Academic Year.
Post University's PMP®/CAPM® Exam Preparation Course is now available.
Take the Next Step Are you ready to take your career to the next level with a Project Management master's degree online program that helps you meet PMP certification requirements? Contact Post University today. Let's talk about how our personal approach to your education can make all the difference as you pursue your online project management degree.
*Project Management Job Growth and Talent Gap|2017-2017; Project Management Institute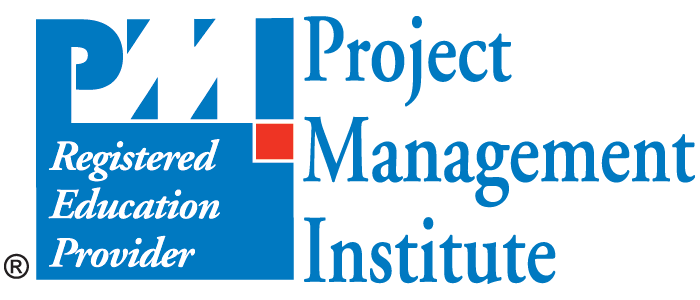 Grad Study Trip to Ireland