Bachelor of Arts in Communication and Media Studies
Market Yourself with a Communication and Media Studies Degree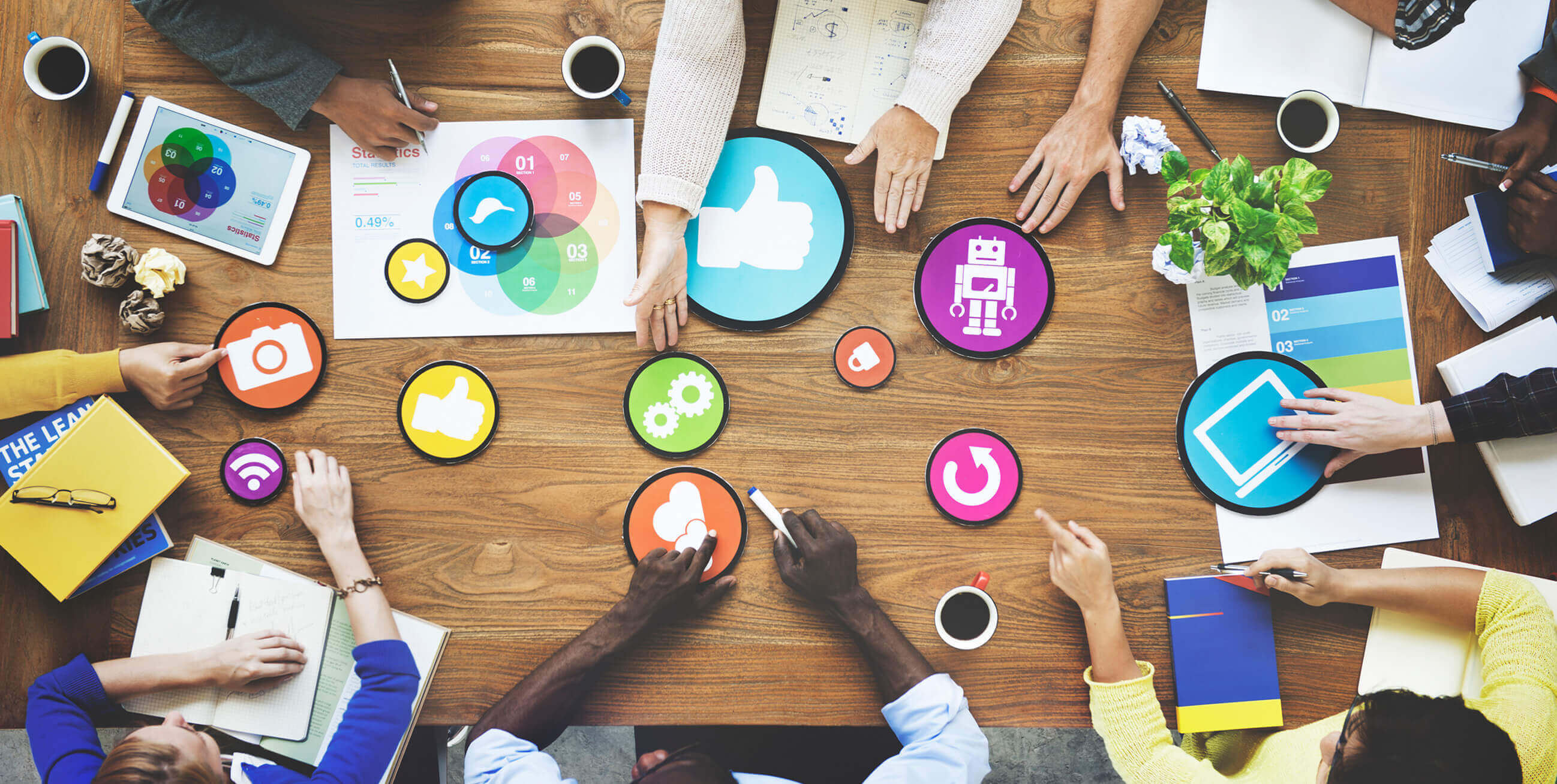 This program is offered on Campus and Online.
Thanks to technology, the world is more connected than ever before, and information is accessible anywhere we go. With a Post University education, you may be able to turn your passion for staying in-the-know into a career as a journalist, advertising copywriter, public relations specialist, social media coordinator or other communication jobs. Our Bachelor of Arts in Communication and Media Studies provides a comprehensive look at the convergence of two complementary disciplines. Upon graduation of this degree program, you will have had the chance to develop and hone a number of traditional and digital media skills to pursue opportunities serving the emerging needs of our content-hungry, information-seeking society.
Program Highlights
This undergraduate degree in communication and media studies offers the opportunity to develop the traditional and digital communication skills that are essential in both your professional and personal lives. Your coursework will cover all components of personal and professional communication—oral, written, and visual. It examines current and emerging technologies in digital media and communication. It investigates the relevant legal and ethical implications of what you may broadcast in the future. And it provides an overview of research methods you could use in the course of your job.  
Bottom line? This program offers the insights and information you need to apply communication skills within professional and interpersonal settings, use traditional and emerging technologies, and employ this expertise for your organization's communication plans. Plus, it can help you build a host of interpersonal communication skills—from refining your media literacy to developing better sensitivity toward intercultural issues. This program even gives you a chance demonstrate your communication professionalism with a micro-credential that looks great on resume or online profile.
What Can You Do with a Bachelor's Degree in Communication and Media Studies?
Upon completion of studies in these two core components of expression in today's society, you will have had the opportunity to work on the skills you need to pursue a number of relevant career paths. Depending on your chosen concentration, you could find yourself in everything from corporate training to public lobbying.   
You can apply for writing positions in the areas of content creation, advertising or even journalism. You can move into digital communication areas including social media strategist, digital media buyer or communication coordinator. Other opportunities can be found in public relations, web content, labor relations, corporate communication, consulting, education, and more. 
Communications & Media Studies Concentrations
Once you complete your core communication and media studies courses, you will have the opportunity to tailor your degree to your specific career objectives with a concentration in General Communication, Emerging Media, or Strategic Communication. 
General Communication
This concentration allows you to expand your knowledge in one specific subject area of communication and media studies. 
Emerging Media
Curriculum for your Emerging Media concentration will show you what it takes to predict trends in social media through the exploration of its historical and contemporary elements. You'll also gain the skills to create relevant visual communications to build and maintain a successful social media presence for organizations of any size.
Strategic Communication
Pursuing coursework in the Strategic Communication concentration will give you the skills to create and implement communication plans for a wide variety of organizations – private and non-profit. You'll learn what it takes to evaluate, design, conduct and distribute information and data via numerous channels, including and especially social media.
Walk the Talk for Your Communication Career
We are here to help you succeed. From the moment you enroll at Post University, you will be supported by a personal academic advisor. They will provide guidance at every step of your communication training, whether you choose online classes or our on-campus program in Connecticut.  
If you are ready for a new career that aligns with your interests, contact Post University today about our Bachelor of Arts in Communication and Media Studies. Discover how our personal approach makes all the difference in your educational journey.
Get Started on Your Degree!
Get College Credits for Work and Life Experiences
Find out more about Post's Prior Learning Assessment (PLA) Program.