Certificate in Human Resource Management
Recruit Yourself for an

HR Management

Career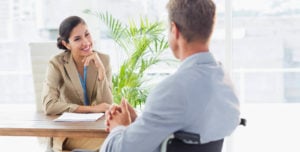 This program is offered on Online.
The backbone of any business is its employees. Without fulfilled workers, businesses fail. Companies need great managers who understand people, their behaviors, and their motivations to drive employee engagement. These professionals know what it takes to get the best out of their human resources. 
 Develop human relations knowledge and skills vital to the success of any manager with a Human Resource Management Certificate from Post University. As a graduate of this program, you could secure entry or advanced-level employment as a human resource associate, human resource manager, benefits coordinator, payroll administrator, or training and development manager. Many of our HR management certificate graduates go on to pursue their bachelor's and master's degrees from Post University to further advance in their careers. This is also an excellent post-graduate professional development opportunity for operational managers with degrees in other areas of study.  
Program Highlights
In our HR management program, you will explore the standards of performance that are expected of managers and employees, with special attention paid to the importance of supportive relationships between employees and their organizations. Topics covered will include communication dynamics, human resource systems, and labor and employment law. You will also build your leadership skills during your core coursework, and then choose any three of the following electives based on your interests: 
General Occupational Safety and Health

 

Managing Culture and International Human Resources

 

Managing a Diverse Workforce

 

Compensation and Benefits

 

Training and Development

 
Upon completion of your HR management courses, you will be able to incorporate essential principles of management in organizations of all sizes—public, private, profit or non-profit. As you pursue this undergraduate certificate in Human Resource Management, you'll learn what it takes to successfully meet today's business challenges head-on. Your Human Resources Management certificate will help you explore the standards of performance expected between managers and employees. You'll gain deeper insight into the importance of a supportive relationship between staff and the organizations they work in. And you'll learn the ins and outs of staffing, training, and compensation—the primary responsibilities of HR practices.  
What can you do with this HR management certificate?  
Upon completion of your undergraduate certificate in Human Resource Management, you'll have the fundamental skills you need to begin or advance your employment in an HR department. Job titles can include benefits coordinator, training specialist, recruiting manager, training manager, payroll administrator, HR manager, and more. 
Give Your HR Career a Boost 
At Post University, we take a personal interest in your success. That's why we only hire experienced professionals in their fields and provide you with one-on-one support every step of your educational journey, whether you earn your HR certificate online or at our Waterbury, Connecticut, campus. Flexible in-classroom and online options are available to fit your schedule.  
Turn over a new leaf in your career. Contact us to enroll in our HR management program now.