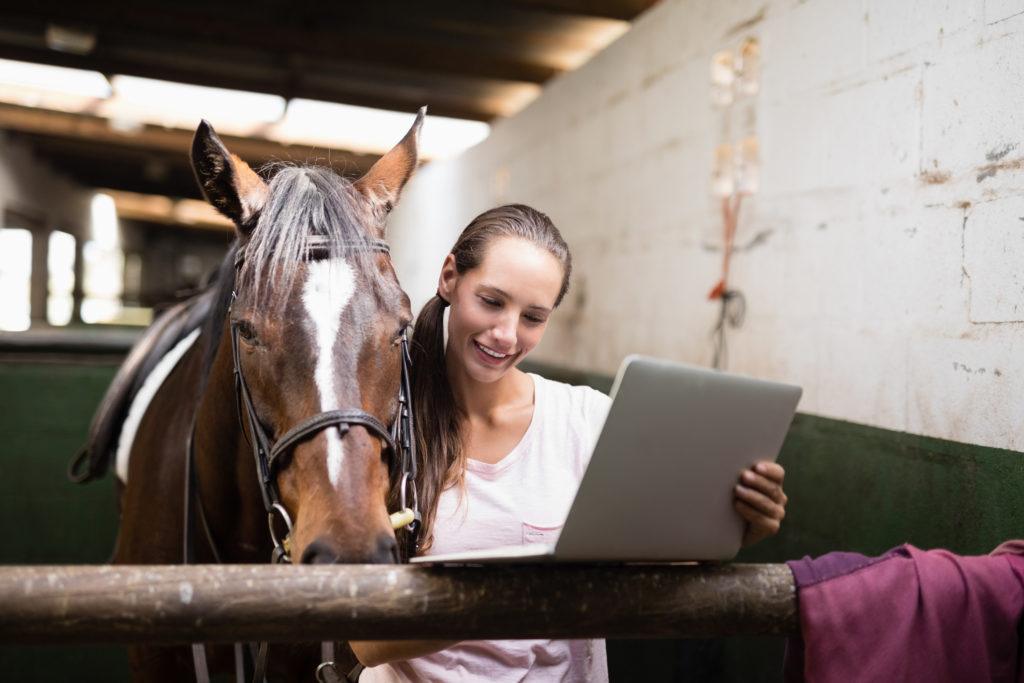 Post University has created the first-ever online Bachelor of Science in Equine Studies program* for students across the country and around the world who have a passion for horses.
When working with horses, it is essential to know what you are doing. Using an evidence-based approach to learning, Post's online Equine Studies program encompasses the study of equine science, industry, including safe barn practices horse management skills, nutrition, business ethics, and more.
"We have the first bachelor's degree in Equine Studies ever offered online*," says Post Equine Program Director Abigail Nemec. "Now students who don't have an equine program nearby, or who need to continue working while pursuing an equine degree, can enroll in a program that matches their passion with a career opportunity. It's another example of how Post University is a leader when it comes to online education."
Post's B.S. in Equine Studies curriculum is designed to provide students with sound footing in the equine industry. The degree program includes concentrations in Business Management or Interdisciplinary Equine Studies that can provide a solid foundation for careers in the field. With Post's online platform, those working in the industry can maintain their current obligations while broadening their understanding of the equine field and lay the groundwork for future career opportunities and potential advancement.
Career possibilities for graduates range from stable management, riding instruction, and other hands-on work, to a variety of positions in the equine industry-support sector, most of which benefit from an undergraduate education.
"Many equine professionals have mastered what they know through hands-on learning in the field," Nemec adds. "Post enjoys a four-decade track record of helping people turn their passion for horses into rewarding careers."
The new program offers an online commitment to a wider range of students who are interested in entering the equine field. Before they can enroll, prospective students must prove they have independent access to hands-on work with a horse for the core Horse Care and Management Lab.
Post University is now enrolling students for its online Bachelor of Science in Equine Studies program for classes starting January 7, 2019. Interested candidates should contact the Post University Admissions Team at 800.582.8250 or [email protected].
* Post University's online equine studies degree is available for the Business Management, Equestrian Coaching, and Interdisciplinary concentrations only. Equine Wellness concentration is only available on campus.