Bachelor of Science in Child Studies
Pursue a Career with a Purpose
This program is offered on Campus and Online.
You've seen firsthand the positive impact of education on young children, and you want to lead and help them be successful in school. As a child studies major at Post University, you will prepare for a new position or promotion in early care and early education centers, departments of social services, family resources centers, children's museums, or recreation centers. This program will prepare you to work with children birth through age 8 in private settings.
Program Highlights
Through hands-on activities and in-field experiences, you will acquire the knowledge, skills, and tools necessary to support the development of children aged birth through 8 years old. You will gain an understanding of the characteristics of infants, toddlers, and young children; their developmental stages; and strategies that support children developing typically as well as those with special needs. During your coursework, you will:
Apply developmental knowledge to create healthy, respectful, supportive and challenging learning environments
Apply your knowledge and understanding of family, culture and community characteristics when building effective relationships with diverse families and children
Observe and document children's learning using appropriate assessment tools and approaches
Construct and implement an engaging curriculum that is meaningful, challenging and achievable to all children
Effectively and professionally communicate verbally and in writing
Our early childhood program also requires a rigorous practicum and challenging capstone field placement, which allow you to gain experience in applied early care and education settings. You will put learned theories into practice while planning, teaching and assessing young learners and working collaboratively with peers, co-workers, and families.
Upon completion of your coursework and training, you will be able to meet the early childhood teacher preparation and education standards set by the National Association for the Education of Young Children (NAEYC) and adhere to the NAEYC Code of Ethical Conduct.
At Post University, our focus is to help better prepare you for the real world. Our faculty consists of top practitioners who have extensive experience in the education field. They bring their expertise and integrity into the classroom, while our professional staff provides a personal level of support of your goals. From the moment you enroll, they will be available to answer any questions and work to help you overcome any obstacles and apply for child development careers upon graduation.
Your future and future generations are waiting. Contact us to enroll in our Waterbury, Connecticut-based or online child studies program now.
The Bachelors in Child Studies does not lead to teacher certification/ licensure to teach in public schools. Certification/ licensure is a professional process that varies from state to state. Please consult the appropriate state agency to determine the specific requirements for licensure in your state.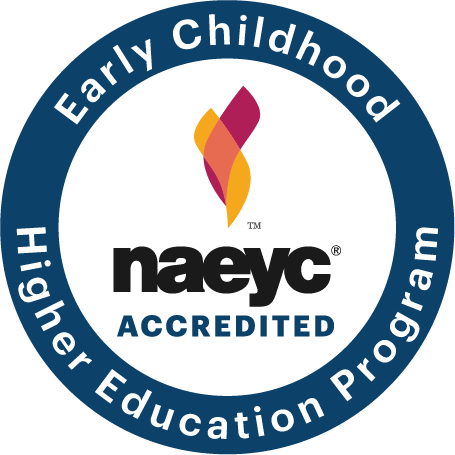 The Bachelor of Science in Child Studies program holds programmatic accreditation from the Commission on the Accreditation of Early Childhood Higher Education Programs of the National Association for the Education of Young Children, 1313 L Street, NW, Suite 500 Washington, D.C. 20005, (202) 232-8777. The accreditation term for the Bachelor of Science in Child Studies program runs from March 2019 through March 2026.

AS Early Childhood Education & BS Child Studies – 2020 NAEYC Program Outcomes