By Katie Shpak, University Writer
Dr. Nerud not only has an impressive work history as well as earned degrees, but she can also relate to our student population, having been an online student herself.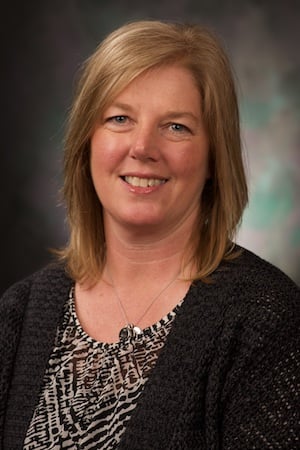 "I have a good understanding of students since I not only did online classes to earn my master's and my PhD, but my life also aligned with the majority of our online population. I was working full time and had a family all while taking online courses. It helps being a teacher with the mindset of what it is like to be a student in that position," said Dr. Nerud.
Dr. Nerud also wound up teaching online courses at Western Governors University (WGU) for five years (2009-2014), some including: nursing education, leadership, ethics/professionalism, and community health. She was also a course mentor and a student mentor at WGU and assisted in the implementation of their master's program in nursing.
Dr. Nerud plans to begin teaching online courses at Post once adapted to a new environment and a new role. "You need to understand needs to meet needs," says Dr. Nerud. Her experiences both being a student and a professor allow her to connect with our students and truly understand their needs.
Dr. Nerud earned a LPN, AS RN, RN-BSN, MSN in Healthcare Education, and a PhD in Nursing in 2015.
For over 16 years, she has been a nursing educator within different universities. She has held various positions, most recently working as the Academic Director of RN-BSN at the University of South Dakota, the state in which she was born, raised, and currently resides. During her four years as Director at USD, Dr. Nerud began the RN and BS degrees and worked with the marketing department to implement students into the nursing programs.
Since Dr. Nerud has experience developing and growing a program, she is the perfect addition to Post's School of Arts and Sciences. While the goal is to grow and develop our nursing program, there is also a goal to develop master's program in the near future.
While Dr. Nerud works remotely from South Dakota, she plans to make a trip to campus once each month. She believes this is a vital part in making a connection with the university as well as with associates and students. One of her current goals is to get to know the Waterbury community better in order to promote the program and create articulation agreements.
We are excited to welcome Dr. Nerud to Post University and are eager to see the changes she will make to enhance our nursing program.