Check Out the University Calendar for Everything Happening at Post!
This Week's Activities and Events

 

News from the Nest

ResLife Wellness Day


Monday, May 2, 2022 11:00 a.m. – 1:00 p.m. Eastern time | Great Lawn in front of Leever Student Center

EMH Club Virtual Blood Drive
Monday, May 2, 2022 – Tuesday, June 7, 2022 | Register and donate here
Student Life Food Truck Friday featuring "Los Mariachis"
Friday, May 6, 2022 1:00 p.m. – 3:00 p.m. Eastern time | Outside Torrance and Hess Halls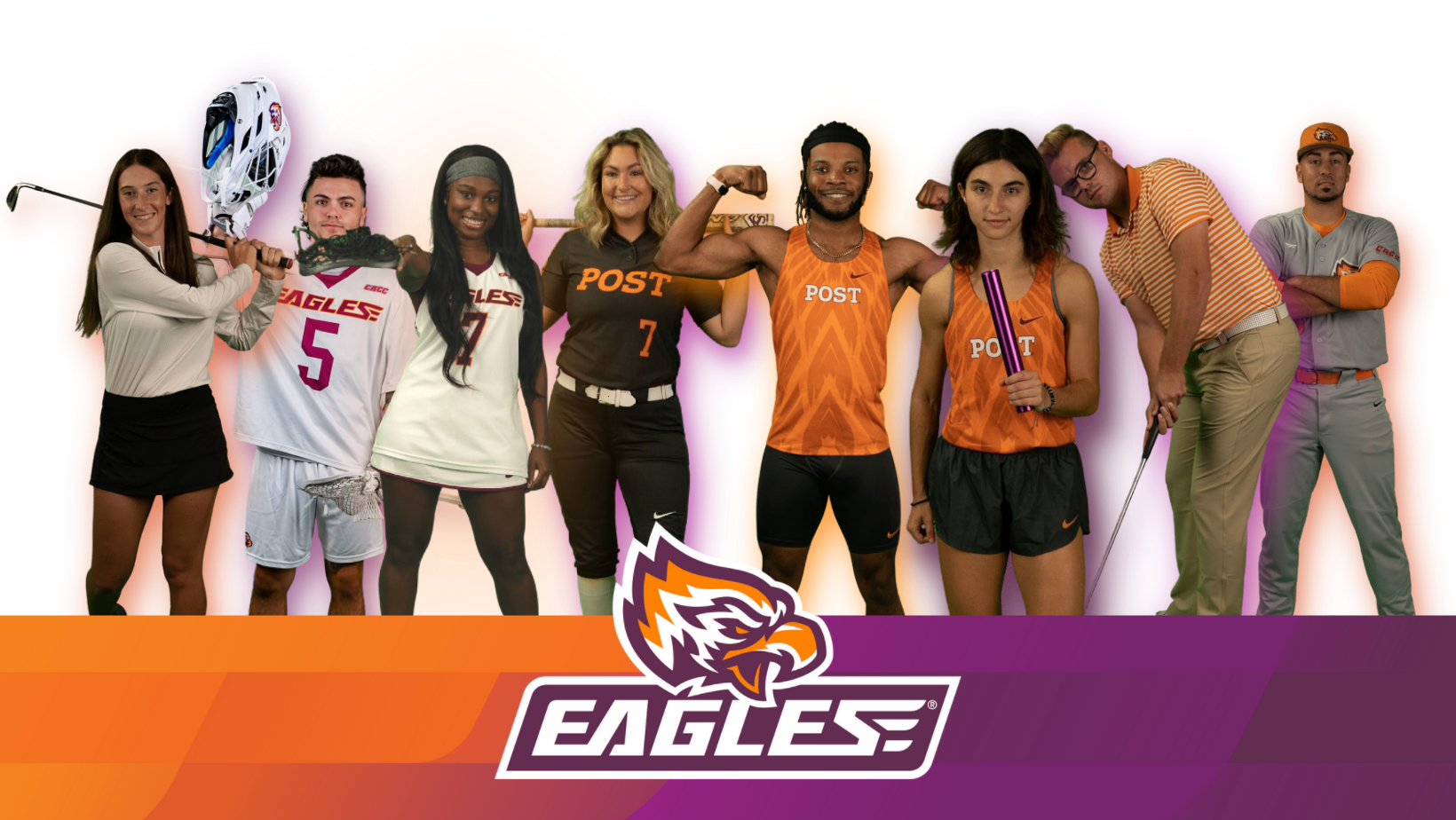 Eagles Fans – don't miss out on any of the action – head on over to the Athletics website for upcoming competitions, season standings, stats, and links to game live streams.
Don't forget to tag your social media posts with #GoPostEagles – we'll share our favorites on the digital screens around campus, on the official Post University accounts, and in this newsletter!
Term 6 2022 Begins THIS WEEK!
Start off on the right foot – login to all of your courses and begin engaging TODAY!  Here are some helpful reminders to get you started:
Check your Post email – at least once a day: The University will be sending important information and updates and your Post University student email address is the official way we will communicate with you.
Get after those goals!  Check out YOU@Post – our online resource to help you succeed, thrive, and matter as a Post Eagle.  Use the goal-setting feature to set some new goals this term, track your progress toward achieving them, and discover resources to help you stay motivated.
Your academic success counselor, and the team, are here for YOU!  If you have any questions or need any help at all, contact the team at 203.568.1652.
Keep making us Post Proud and remember, you've got this! 👍
Weekly Wellness Corner
The Weekly Wellness Corner is brought to you by the Counseling Center – here, you'll find content, tips, tricks, programs, and resources to help you thrive as a Post Eagle! 
Using anticipated memory or visualizing future thoughts, helps to frame hopes and dreams and make them become real. You are also using your muscle memory to put your thoughts into action.
3 step goal setting visualization tool: 
Visualize the actions you will take to reach your goals

 

Visualize arriving at your goals

 

Visualize and look at the positive impact you made by reaching your goals.

 
Visualizing your goals isn't just about your life in the future, but the lives you'll be positively impacting on the way to your end goal.
Esports Team Competing in 2022 East Open Division Smash Bros. Ultimate Championship Game
Cheer on your Eagles as they face Pace University in the championship game.  
Celebrate Cinco de Mayo with Los Latinos Club and Chartwells!
#PostUViews: 2022 Student Art Show
Check out all the incredible drawings, paintings, photographs, and sculptures your fellow Eagles created, and vote for your favorites now through Friday, May 6, 2022.  Ballots and the ballot box are outside the Ceramics room on the first floor of MacDermid hall.