Master of Science in Nursing – Psychiatric Mental Health Nurse Practitioner Specialization

Pursue Your Advanced Practice Degree with a Psychiatric Nurse Practitioner Online Program
The online Master of Science in Nursing – Psychiatric Mental Health Nurse Practitioner (MSN-PMHNP) Specialization at Post University provides the opportunity to build the insights and skills you could use to make a positive impact on the mental health of your patients. Your advanced nursing practice program emphasizes critical areas of primary care—assessment, prevention, diagnosis, and management of chronic and acute conditions—with an in-depth focus on psychiatric issues. Coursework covers assessment, diagnosis, psychopharmacology, interventions, and more, across the lifespan. Plus, it offers preceptorship experiences to translate online classroom learnings to different mental health situations.
If you have a BSN degree, one year of work experience, and are passionate about providing patient-focused care as a member of a healthcare team, our online MSN-PMHNP specialization may be for you.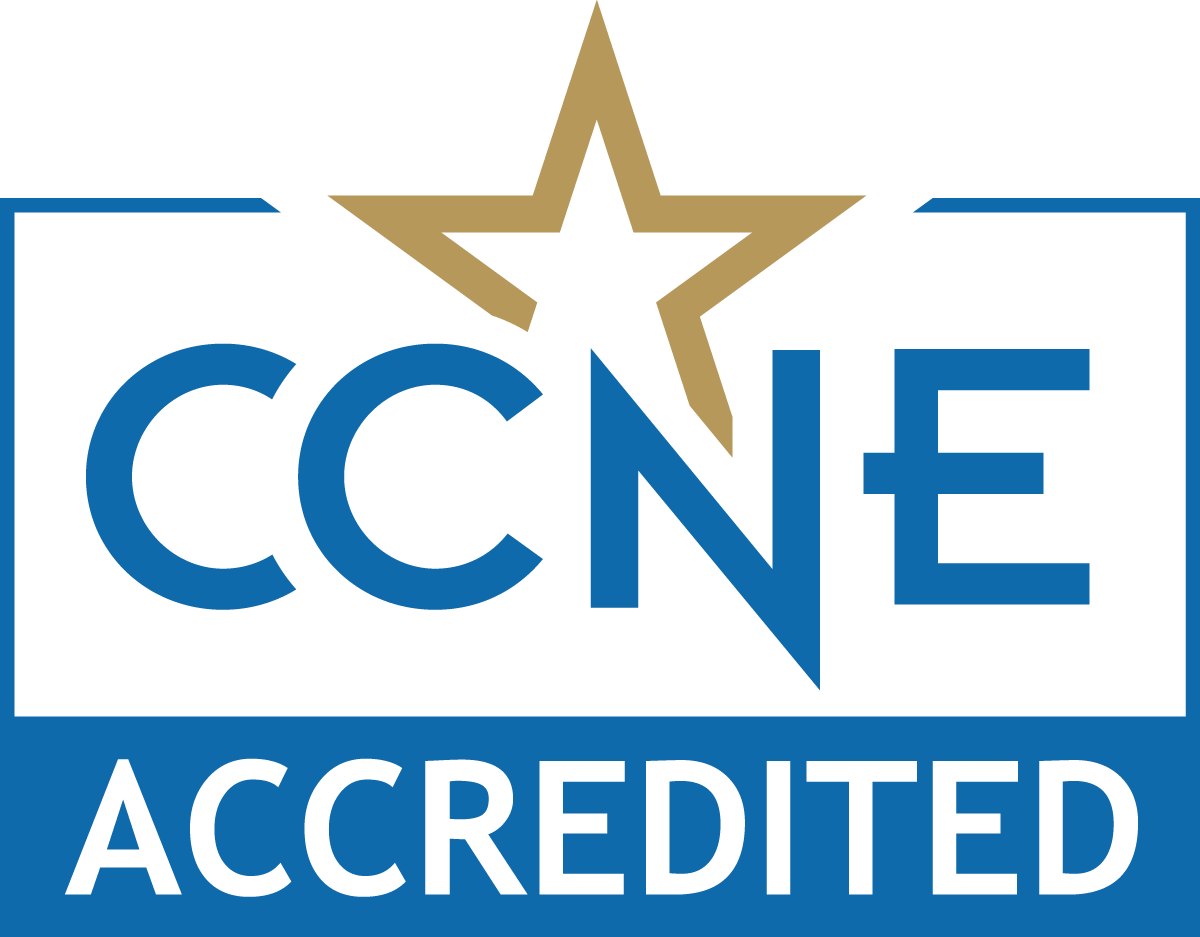 Commission on Collegiate Nursing Education (CCNE) Programmatic Accreditation
The baccalaureate degree program in nursing and master's degree program in nursing at Post University is accredited by the Commission on Collegiate Nursing Education, 655 K Street NW, Suite 750, Washington, DC 20001, 202.887.6791.
The Psychiatric Mental Health Nurse Practitioner Program Specialization at a Glance

Flexible Online Classes

Monthly Start Dates

51-54 Credit Hours

34-Month Program

Individualized Precepted Clinicals 
Practice-Focused Curriculum for Real-World Skills
Coursework for your psychiatric nurse practitioner online program is designed to help you build the foundation of insights and practical skills necessary to:
Understand diagnoses of common psychopathological disorders
Learn specific psychiatric-mental health assessment methods and tools
Develop an individualized plan of care for children with psychiatric mental health needs
Work with adults and older adults with mental healthcare needs in primary and acute mental healthcare settings
Enhance patient, healthcare, and organizational outcomes critical to building quality and safe patient care
Engage in leadership and scholarship activities
Evaluate the impact and influence between legal, social, political, economic, and ethical issues, and their influence on healthcare, policy, and healthcare management of patient care services
Integrate evidence-based clinical guidelines, research, clinical judgment, and interdisciplinary perspectives to improve practice, health, and organizational outcomes
Advocate for ethical and culturally sensitive policies that impact access, equity, quality, and cost
Employ knowledge of organizational practices and complex systems to enhance delivery and quality of healthcare services
Apply sound ethical solutions to complex issues concerning the care of individuals and populations, and systems of care
Respect diverse culture and beliefs while engaging patients as partners in their health care decision-making process
Engage in lifelong learning and commitment to the discipline of advanced nursing practice
State Authorization, Licensure, and Disclosures
While the Master of Science in Nursing (Adult Gerontology Primary Care Nurse Practitioner, Family Nurse Practitioner, and Psychiatric Mental Health Nurse Practitioner specializations) is not designed to fulfill licensure requirements in an individual state, the program may be used to partially fulfill licensure requirements.
Post University assists in researching and providing information regarding licensure; however, each state has different requirements for such licensure outside of the required education. Such state requirements may include licensure exams, background checks, certain work experience, and more. It is ultimately the responsibility of each student to manage their own licensure process and to ensure that all requirements are met in order for the student to obtain licensure. Post University does not speak on behalf of any licensing board or body and does not guarantee licensure. Requirements for licensure are subject to change without notice.
The table at the following link shows whether Post University, with completion of the appropriate curriculum, does or does not fulfill the educational requirements for a specific license:
Curriculum, Course Descriptions, & Program Outcomes
Please see the University Catalog for the online MSN program's full curriculum with course descriptions and program outcomes.
MSN Online Admissions Requirements
View the full list of the
Nursing Admissions Requirements
Our admissions team is available to walk you through the application process and answer any questions on the online MSN degree program requirements. Contact us to learn more!
Tuition & Payment Options
View the Tuition and Fees section for information for the online MSN degree program costs.
We offer several funding options as you pursue your education. Please see the Scholarships and Other Ways to Save section to learn more about our:
External Scholarships
Nursing Tuition Reductions
Education Partnership Program Tuition Reduction
Post Eagle Program (Military)
Payment Plans
And more!
This program is not currently eligible for Title IV funding for new enrollments.
Enroll in Your Psychiatric Mental Health Nurse Practitioner Program at Post!
At Post University, we are focused on your success, in and out of the classroom. A student success advisor will work with you one-on-one to answer your questions and help you address challenges throughout the MSN-PMHNP program. We are here to help you achieve your Master of Science in Nursing – Psychiatric Mental Health Nurse Practitioner Specialization career goals.
Ready to make a difference in the mental healthcare needs of your community? Contact us to learn more about our online MSN with a specialization in psychiatric mental health nurse practitioner program.
This program is not currently eligible for Title IV funding for new enrollments.