Master of Science in Clinical Mental Health Counseling
Lead Positive Change for Yourself and Others with a Master's in Clinical Mental Health Counseling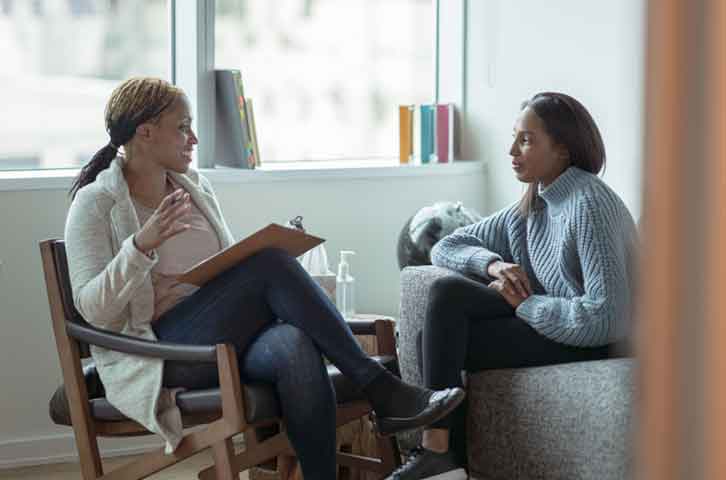 This program is offered online.
Helping people is your calling and your profession, and you want to extend your hand to help others and make an even greater impact on individuals, families, and society as a whole. With an  from Post University, you could develop the skills and knowledge to provide valuable mental health services to those in need. Didactic courses are offered , so you can study on your schedule and apply what you learn to your career. However, fieldwork experiences require students to be physically present at the practicum or internship site. Along with relevant licensures and certifications, this degree could help you prepare for a clinical mental health counseling job in several settings, including private practice, hospital systems, state agencies, schools, and clinics. Counselors may also focus their practice on specialized techniques and specific patient populations.
Program Highlights
As a master's in clinical mental health counseling student, you will have the opportunity to examine ethical and legal practices to develop the professional skills needed to be successful in clinical mental health counseling. This degree could also help you develop an understanding of the issues and trends related to a multicultural and diverse society as you explore appropriate, evidenced-based models of prevention, consultation, intervention, and education to meet a broad range of mental health issues.
Build on your passion for serving others with a solid foundation of knowledge and theory as it applies to the current landscape of clinical mental health counseling. Refine this foundation with a thorough understanding of the interaction of human systems, including individual, interpersonal, group, family, organizational, community, and societal. Gain a real-world perspective on the delivery of appropriate services in the field. And enhance this perspective through learning the conditions that promote or inhibit human functioning, as well as theories and techniques associated with multicultural competence in the field of clinical mental health counseling to better connect classroom experience with your job role.
What can I do with an MS in Clinical Mental Health Counseling Degree?
Upon graduation, you will have had the opportunity to gain the skill needed to constructively serve individuals and communities in a wide range of areas, from community mental health centers to individual private practice. You could pursue career opportunities in many help-related settings, including mental health facilities, corrections, halfway houses, child and family service centers, and geriatric facilities.
At Post University, we strive to make your learning experience practical and meaningful. We have fostered an engaging online community that encourages critical thinking and real-world application of theory. Each course is taught by professionals who , and your support team consists of a personal academic advisor and a field placement coordinator to support you and your educational efforts.
While the Master of Science in Clinical Mental Health Counseling is not designed to fulfill licensure requirements in an individual state, the program may be used to partially fulfill those requirements. Post University assists in researching and providing information regarding licensure; however, each state has different requirements for such licensure outside of the required education.  Such state requirements may include licensure exams, background checks, certain work experience, and more. It is ultimately the responsibility of each student to manage their own licensure process and to ensure that all requirements are met in order for the student to obtain licensure. Post University does not speak on behalf of any licensing board or body and does not guarantee licensure. Requirements for licensure are subject to change without notice.
The following tables show whether Post University, with completion of the appropriate curriculum, does or does not fulfill the educational requirements for a specific license:
Students must complete at least 33 credits in the Master of Science in Clinical Mental Health Counseling program and earn at least a 3.00 grade point average (GPA) before starting Field Practicum I at an approved location. Students are eligible for Advanced Counseling Internship I at an approved placement upon the successful completion of Field Practicum I, in addition to having at least a cumulative 3.00 GPA. The program's Field Placement Coordinator will give additional directives before placement. 
This program is not eligible for Title IV funding through the U.S. Department of Education.
​