Master of Science in Nursing / Master of Business Administration – Healthcare (Dual Degree)
Pursue Two Healthcare Degrees with an MSN/MBA Online Program!
Maintain your educational momentum by pursuing two graduate-level healthcare degrees in one program at Post University. Designed for working healthcare professionals and registered nurses, the Master of Science in Nursing/Master of Business Administration Healthcare (MSN/MBA-HC) program is designed to offer the skills and insights you could use to better prepare for leadership opportunities in healthcare.
Instead of pursuing one skill-building graduate degree at a time, this MSN/MBA dual-degree program provides the opportunity to pursue both simultaneously. Coursework for the MSN with the Management and Organizational Leadership Specialization covers nursing leadership and management issues, clinical and administrative health systems, patient care, and more. The MBA–Healthcare offers a business perspective for keeping healthcare organizations going strong, covering financial accounting, health services management, risk management, and more.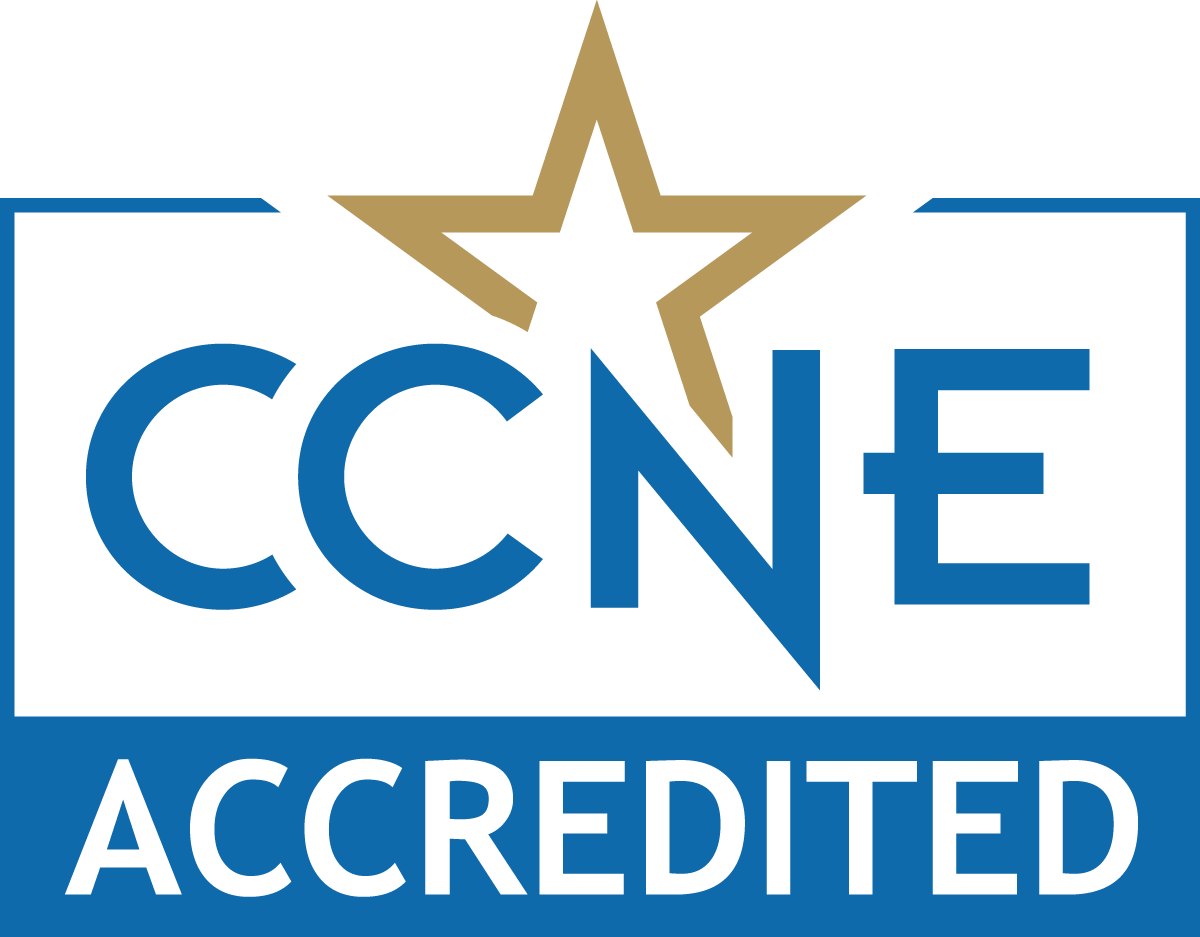 Commission on Collegiate Nursing Education (CCNE) Programmatic Accreditation
The baccalaureate degree program in nursing and master's degree program in nursing at Post University is accredited by the Commission on Collegiate Nursing Education, 655 K Street NW, Suite 750, Washington, DC 20001, 202.887.6791.
The MSN/MBA-HC Program at a Glance

Flexible Online Classes

Monthly Start Dates

60 Credit Hours

42-Month Program

Individualized Practice Experiences
MSN/MBA Dual-Degree Online Curriculum for Real-World Skills
Coursework for your MSN/MBA-HC program is designed to help you build the foundation of insights and practical skills necessary to:
Address organizational issues with an analysis of organizational structures and policies
Appraise strategic, operational, and financial planning processes in health care settings
Implement HR management principles in leadership roles
Develop personal leadership values
Integrate roles as leaders and collaborators in various healthcare settings
More effectively guide advanced nursing practice
Analyze models that expand the role of nurses in a global society
Evaluate legislation, policies, and economics for the current healthcare environment
Help enhance professional nursing practices
Collaborate with other professionals to plan, provide, and improve healthcare services
Manage the performance of healthcare professionals in diverse environments
Create innovative solutions to complex problems
Use theoretical knowledge and contemporary research for evidence-based decision-making
Speak to the legal, regulatory, and ethical challenges of the healthcare industry
Your MSN/MBA Online Program on Your Terms
To provide you with extra educational flexibility and choice, we offer two different learning modalities for your online dual-degree program: Term Based and SIMPath® (Competency Based).​
Term Based (All Specializations)
100% online classes
8-week terms
Monthly class start dates
Consistent due dates
Take one class at a time
SIMPath® (Non-NP Specializations Only)
100% online classes
16-week semesters
Monthly class start dates
Self-paced format
Complete as many classes as you can*
* Start with two classes. Add in more as your schedule allows. You can register for additional classes up to the 13th week. Unfinished courses will need to be repeated.
Curriculum, Course Descriptions, & Program Outcomes
Please see the
University Catalog
for the online MSN/MBA – Healthcare program's full curriculum with course descriptions and program outcomes.
MSN/MBA - Healthcare Online Admissions Requirements
View the full list of the Nursing Admissions Requirements. Our admissions team is available to walk you through the application process and answer any questions on the MSN/MBA – Healthcare program requirements. Contact us to learn more!
Tuition & Payment Options
View the Tuition and Fees section for information for the online MSN/MBA – Healthcare degree program costs.
We offer several funding options as you pursue your education. Please see the Scholarships and Other Ways to Save section to learn more about our:
External Scholarships
Nursing Tuition Reductions
Education Partnership Program Tuition Reduction
Post Eagle Program (Military)
Payment Plans
And more!
This program is not currently eligible for Title IV funding for new enrollments.
"The program is smaller, and I like that. I'd give the instructors an A+ and the student success advisors were always so great when you had questions. I'd 100% recommend Post University and this program." 
Pursue Your MSN/MBA-HC Online Program at Post!
At Post University, we are focused on your success, in and out of the classroom. A student success advisor will work with you one-on-one to answer your questions and help chart the curriculum path for your MSN/MBA-HC program. We are here to help you achieve your educational and career goals.
Looking for a way to make a bigger difference for your future and your patients? Let us help. Contact us to learn more about pursuing both degrees online.  
This program is not currently eligible for Title IV funding for new enrollments.
Note: This program is not designed to fulfill the educational requirements for any licensure or certification. Post University does not speak on behalf of any licensing board or body but does assist students in understanding licensure requirements.