If you are looking to gain a competitive edge and a higher potential salary in the business world, a graduate degree is often the right choice. However, many business students do not realize that they have options. While a Master of Business Administration (MBA) remains a popular degree program, many are choosing to focus their efforts on more specific areas. An MS in Project Management be a good fit for detail-oriented professionals, but they must first understand the difference between these two distinct degree programs.
An MBA is a popular postgraduate degree for business professionals. In fact, a generation ago, an MBA was considered the gold standard for business professionals. Yet, according to Forbes, the business world is changing. While the MBA was once the most popular option for graduate business training, it has been shifting, and many now look elsewhere to invest their graduate education dollars. The MBA provides an education in core business topics, but some employers feel that it does not provide the practical skills they need in the workplace. An MS in Project Management is an alternate option for those who are seeking a graduate business degree but feel that an MBA does not offer the right education.
Download your guide to learn everything you need to know about earning a Master's in Project Management Degree online.
According to Indeed, businesses have some key competencies that they need in their workforce, and these are even more important among the higher paid people. Among these are:
Written and Oral Communication Skills
Innovation
Ability to work in a team and work alongside people
Strong problem-solving skills
Organizational and self-management skills
Open-mindedness
Entrepreneurial Spirit
Leadership
Does an MBA provide some of these skills? Yes, some students, however, may need a more targeted master's program to be desirable in the current work market. An MS in Project Management teaches students how to solve problems and complete projects, which can help them build these in-demand skills. Yet an MBA could still be the right degree for some people. Here is a closer look at the difference between these two degrees, and how you can make the right decision for your needs.
MBA vs. MS in Project Management
Both an MBA and MS in Project Management have their benefits, and weighing these benefits is vital when choosing a graduate program.
Benefits of an MBA
If you are looking for a broad graduate degree that applies to many areas of business leadership or have a highly specific area where you would like to focus your attention, then an MBA may be a good fit. The typical MBA program focuses on the big picture of a business's operations. It will cover everything from accounting to leadership and each one offers a variety of benefits, including:
A highly recognized graduate degree among large companies
Specializations that can fit your specific goals, including project management, marketing, corporate innovation and more
The chance to build a business network of similarly minded professionals
Training that is broadly applicable in the world of business
Of course, not all MBA programs are equal. Some, especially those that offer project-based learning opportunities, provide a hands-on approach to solving real-world problems, better preparing graduates to enter the marketplace or advance their careers.
A potential drawback to a general MBA is that it is just that—general and broad-based. One option is to look for a program that offers specializations that help direct your education to a specific industry. If you want to become a better project manager to meet the demands of the current job market, they are available. You may study some business subjects and concepts in these programs that do not apply to your end goal, but the overall education will still be business relevant. And who knows where your future may lead.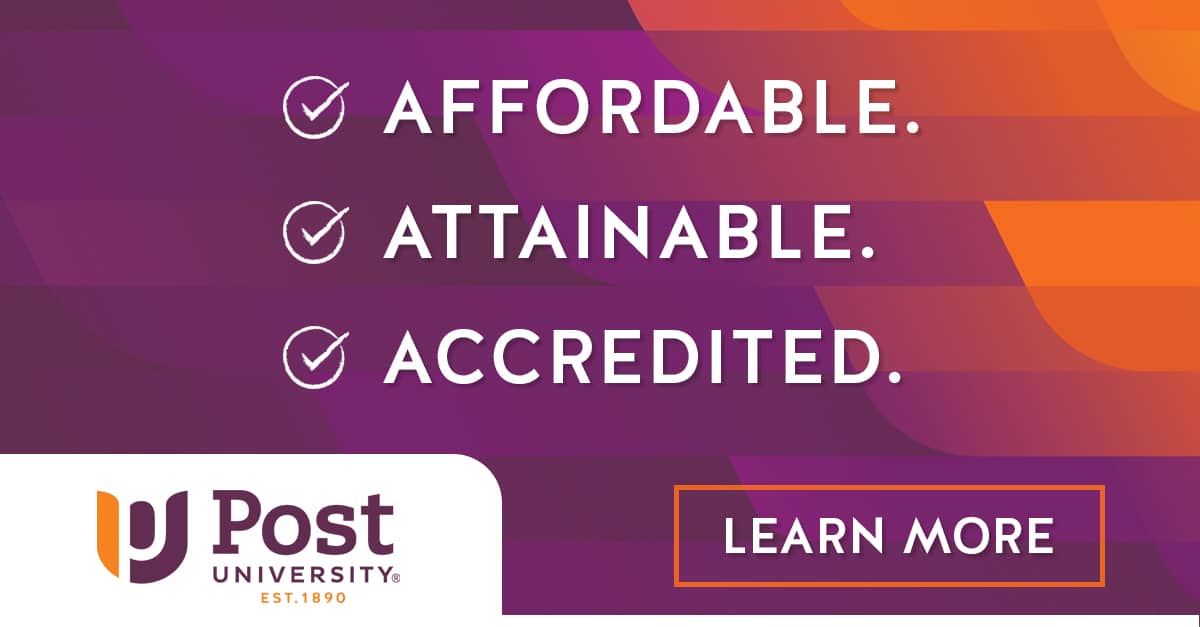 Benefits of an MS in Project Management
On the other hand, an MS in Project Management is a more specialized degree program. It allows you to focus your education energy (and funds) on the specific skills you are hoping to add to your resume. With employers looking for problem solvers and project management professionals specifically, this could be a greater competitive edge in the current job market compared to an MBA.
A degree in project management may prepare you for the workplace of the future. By 2024, the industry expects 87.7 million employees to be working in project management positions and roles. In 2019 only 19% of organizations indicated they were able to complete projects successfully "on a regular basis," which indicates a need for trained project managers. As organizations begin to recognize these deficiencies, the demand for graduate-trained project managers will increase. If you hold an MS in Project Management, you will stand out to companies that are focusing more of their efforts on successfully completing projects.
An MS in Project Management focuses on providing students with the knowledge to manage long- and short-term projects successfully. This particular degree program focuses on experiential learning rather than traditional lecture-based learning, which can benefit hands-on learners. In addition, an MS in Project Management offers the opportunity to acquire professional business skills that are currently well in demand as it covers:
Decision making
Human behavior and its role in organizations
Planning and resource management
Estimating and controlling costs
Resource planning
Procurement management
Proposal development
Another major benefit of an MS in project management is that it is industry agnostic. As a project manager, you can work in the consulting, financial, IT, educational, construction, healthcare, IA, Informatics, analytics etc.
There are a few potential drawbacks to the degree, depending on your perspective. Many programs require some business experience before they will accept students. This means you may not be able to get an MS n Project Management if you are fresh out of your undergrad program. At Post University, all that is required to pursue a graduate degree in Project Management is an undergraduate degree, in or out of the business area of study.
Another thing to consider is that an MS n Project Management is a more specialized degree field. This means it requires you to focus your education on just one area. If you feel that you would benefit from more diverse business training or if you are unsure of where you want to work after graduation, you may be better served with an MBA.
Should You Get an MBA or an MS in Project Management?
Once you understand the pros and cons of the different degrees, you are better equipped to make a decision between a more generalized graduate business degree vs project management degree. Both have their place, so you will need to look carefully at your career goals before making the choice. Weighing the pros and cons is the first step, but there are also specific factors to consider that can help you make this choice.
Factors to Consider When Choosing a Program
To make a choice between an MBA vs Master's in Project Management degree, consider these four factors: 
Consider the Desired Outcome
What is the desired outcome of your graduate degree? Both an MBA and an MS in Project Management are valid and helpful degree choices. They bring different skill sets. Does training in project management fit your future goals? Or do you need a broader education in business leadership? Do you anticipate leading teams in completing projects? Or filling a different leadership role with your company?
Consider Planning vs Implementation
One way to understand the difference between MBA and MS in Project Management degrees is to consider planning versus implementation. Someone who graduates from an MBA program will be trained on how to strategize and plan for business development and growth. In addition to learning how to align project objectives with organizational objectives, graduates with a master's degree in project management will be trained on how to implement those plans and push them through toward success. They also come away with a deep understanding of strategic planning, portfolio management, and more to ensure the success of project implementations. What role do you see yourself in during your future career?
Consider Salary Possibilities
When investing in a master's degree, you want to be certain that you receive a good return on investment. Looking at potential salaries can help you weigh the pros and cons of a program.
According to US News & World Report, in 2019 the average salary, including bonuses, of an MBA graduate was $106,757. There are several different fields that require MBA degrees. These fields and potential salaries include:
Some fields that require more project-specific training include:
These are average salaries, and experience, job performance, and the particular company you work for will directly impact the potential salary. Also, all of these degrees may be open to students who graduate with an MBA or a Master's in Project Management, so comparing salaries is not a perfect solution when choosing a degree focus. Still, in light of these statistics it appears that in the near future, a higher income potential resides with those who fulfill project management type roles.
Consider Your Current Skill Set
Finally, consider your current set of skills. Project managers are people who are detail-oriented, level-headed, and methodical in their approach to projects. This field works well for people with logical minds who enjoy seeing things through to completion. MBA training takes a macro approach to understanding business. This works well for people who like to strategize and oversee organizations, but not work on the details of the project. Someone who is able to see the big picture may benefit from an MBA, while someone who is attentive to details will benefit more from an MS in Project Management.
Making the Final Choice
Ultimately, you must weigh the pros and cons of both degrees and compare that to your career aspirations before choosing a graduate program for your business studies. Both degrees have merit and can increase your salary potential. Both can give you a competitive edge in a crowded business world. However, in the current business market, an MS n Project Management may give you an even greater competitive edge. However, if you are looking for a tried-and-true master's degree program that gives a broad overview, an MBA may work best.
Whether you choose an online Master of Business Administration or an online master's in project management, Post University has the program for you. We also offer an online Graduate Certificate in Project Management that can help you gain these skills without a full degree program. Reach out to the Post University team today to learn more about your graduate school options.
Post Courses are approved by the PMI, and as a Registered Education Provider you can be sure that your education meets the industry standard and expectations. As an Authorized Training Partner (4631) of the Project Management Institute (PMI), Post University also offers a PMP exam prep course and CAPM exam prep course, which could help you prepare for certification exams in project management.
Thank you for reading! The views and information provided in this post do not reflect Post University programs and/or outcomes directly. If you are interested in learning more about our programs, you can find a complete list of our programs on our website or reach out directly! 
Please note jobs, career outcomes, and/or salaries highlighted in this blog do not reflect jobs, career outcomes, and/or salaries expected from any Post University program. To learn more about Post University's program and their outcomes, please fill out a form to speak with an admissions representative.