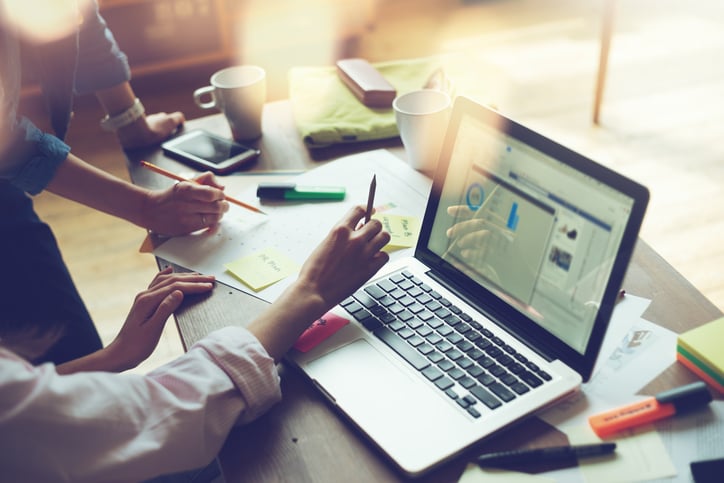 A Promising Digital Marketing Career Path
Marketing has come a long way since the era captured on "Mad Men." Today's companies primarily attract business online, but establishing a mere online presence is not enough; websites must effectively generate traffic and convert users into customers, while also enhancing brand awareness. Search Engine Optimization (SEO) and Pay Per Click (PPC) models allow sites to attract new business. These prominent internet marketing strategies are constantly evolving, so it behooves organizations to seek out experts who can integrate marketing strategies based on recent developments in search engine algorithms and the overarching internet marketing landscape.
What is SEO?
Did you find this blog from a search engine? If so, then you know how search engine optimization works. SEO refers to a range of tactics, such as relevant keyword targeting, designed to attract traffic via search engines such as Google and Bing. When websites are optimized for search engines, they appear in rankings for unpaid search results. Although typically associated with the text-based content, SEO can also refer to the optimization of images, videos, and other forms of website content.
What is PPC?
A prominent internet marketing model, pay-per-click is similar to SEO in that it uses search engines to generate website traffic. With PPC, however, advertisers must pay a fee whenever their ads are clicked.
PPC is divided into two main models: flat-rate and bid-based. With flat-rate PPC, advertisers and publishers agree on a base rate paid whenever search engine users click on an ad. Rates vary based on the area of the website on which the ad is displayed; content displayed in a location more likely to garner clicks commands a higher per-click rate. Bid-based arrangements allow advertisers to compete with one another in private auctions triggered by website visitors. Higher competition for a specific keyword phrase typically commands a higher per-click rate.
Why are PPC and SEO Important For Today's Companies?
It doesn't matter if a business is a brick-and-mortar operation or completely web-based. Customers are likely searching for them or their products online, and search engines are an indispensable tool in today's Internet-focused advertising landscape. Clients and customers are wary of businesses that lack a highly-developed web presence, but without advanced SEO and PPC tactics, even an excellent website may be impossible for prospective customers to find. Companies that effectively implement advanced PPC and SEO campaigns are better able to attract new business, while also building brand awareness and consumer trust.
What is the Career Outlook for PPC and SEO Experts?
Those with an advanced understanding of PPC and SEO can work in a variety of capacities. Because SEO and PPC experts occupy such a wide range of job positions, it is difficult to track employment rates for this niche group. However, the high demand for PPC and SEO services indicates low unemployment in this growing area of digital marketing.
Unlike some other professions, there are many avenues available to those pursuing a career in Internet marketing. Many companies look to hire recent graduates or young professionals with 1 to 2 years of experience. Many companies even offer internships. A candidate's educational experience can vary greatly as well, with backgrounds in marketing, English, communications or business serving as a springboard.
Pay can vary considerably based on whether PPC and SEO employees work as full-time employees or freelancers. According to PayScale, PPC analysts earn a median annual salary of $43,175, compared to a median $42,931 for SEO specialists.
PPC and SEO are two of the internet's top marketing jobs. Those who embrace the growing world of pay-per-click advertising and search engine optimization enjoy a range of exciting career opportunities, including rewarding work with large enterprises or small businesses, or self-employment for those willing to take the leap. With so many opportunities, the future is truly bright for PPC and SEO specialists.