Congratulations Class of 2020 and 2021
Class of 2020
Post University was forced to cancel its in-person commencement event in 2020 due to COVID-19 social distancing requirements issued in the State of Connecticut.
It remains the University's goal to produce that one-of-a-kind event for the Class of 2020.  A recent survey of 2020 graduates showed clear interest in support of that plan, with 79% of respondents expressing a desire to come to Waterbury if, and when, we may proceed.
We are hopeful to produce such an event in 2021, when large gatherings are once again permitted.  Our administration is in regular communication with the State of Connecticut and the City of Waterbury regarding current pandemic statistics and regulations regarding large gatherings.
Class of 2021
Post University's 2021 commencement ceremonies are currently scheduled for Saturday, May 8, 2021, although moving forward with the scheduled events is dependent on State of Connecticut and City of Waterbury guidelines regarding large public gatherings.
This date could very easily change, and we advise all pending graduates to please hold off on making travel arrangements at this time.
It is important to move forward with your graduation application regardless of commencement ceremony plans.  Graduation is the completion of all degree requirements as recorded on the official transcript, while commencement is the ceremony conferring degrees.
Post University will use this webpage to post updates as warranted and will also email 2020 graduates and eligible 2021 graduates when there is news to share.
Six Feet Apart, Together in our Heart … Celebrating the Class of 2020
May 9, 2020 - A Message from Connecticut Governor to Class of 2020
May 5, 2020 - A Message From CEO & President John L. Hopkins
Dear Post University Graduating Student:
I hope you and your family are doing well. This spring semester has been challenging for all of us, but especially for our Class of 2020.  I am extremely proud of how each of you have successfully navigated the challenges, while showing your resilience and positive attitude.
Back in March, I made the decision to postpone our 130th Commencement.  That decision was made with a heavy heart, but very mindful of the realities of the coronavirus pandemic and our public safety obligations. Today, writing about alternative options for graduation is difficult. While we are leaning toward holding a special ceremony, hopefully in the fall, we recognize there are many uncertainties at this time. We know that we may need to adapt our plans to meet any new social distance procedures issued by Connecticut Governor Lamont.
The month of May traditionally marks the culmination of academic achievement; please know all of us at the University are thinking of you. Just like you, I am missing those events that make spring so special on our campus. I want to reassure you that we recognize how important Commencement is to you, your classmates, your family and friends. We will keep you updated about our plans and you can stay current by visiting this page.
I look forward to the day when we can welcome our graduating students and their families back to campus to celebrate the successful culmination of their sacrifices and their hard work. Please stay safe and healthy.
Sincerely yours,
John L. Hopkins
CEO and President of Post University
​
If you need additional information, or if we can assist you in any way, please do not hesitate to contact the Registrar's Office at 203.591.7123. You may also send an email to graduation@post.edu.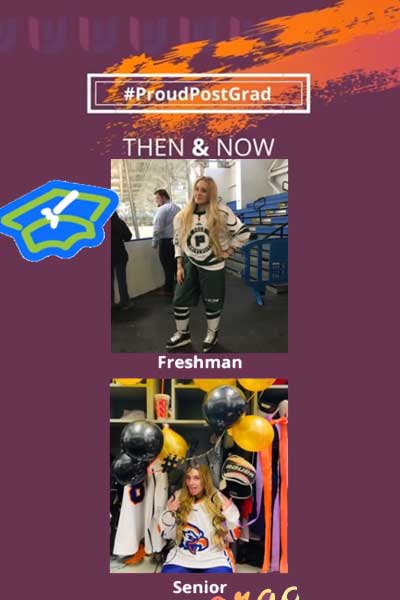 View more or create your own #ProudPostGrad story >>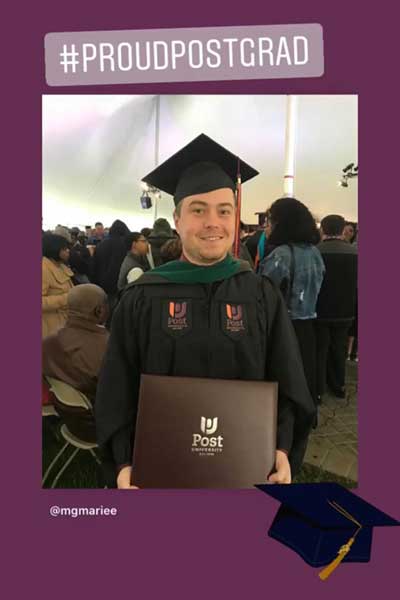 View more or create your own #ProudPostGrad story >>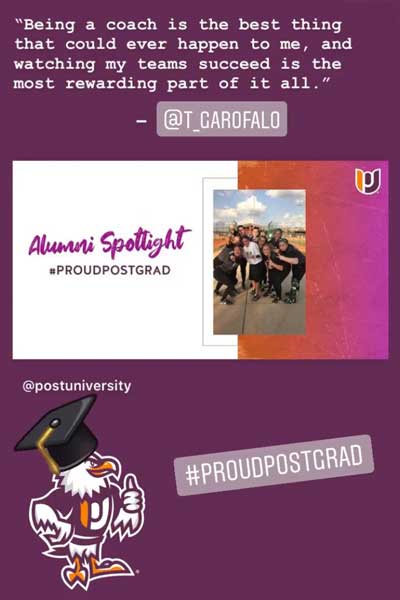 View more or create your own #ProudPostGrad story >>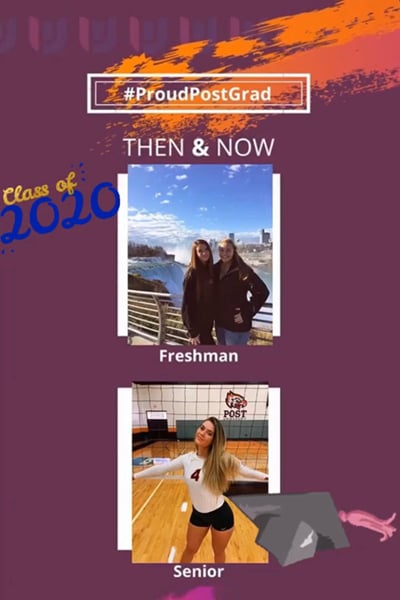 View more or create your own #ProudPostGrad story >>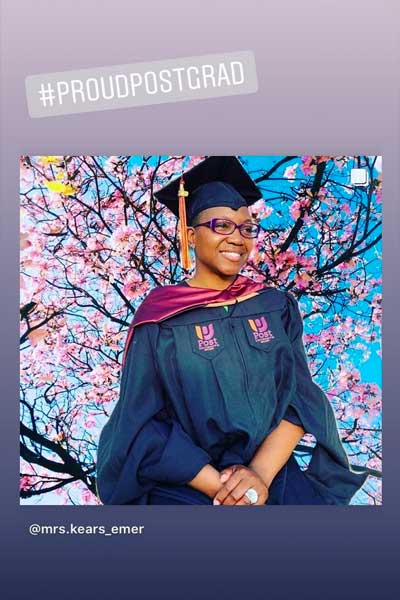 View more or create your own #ProudPostGrad story >>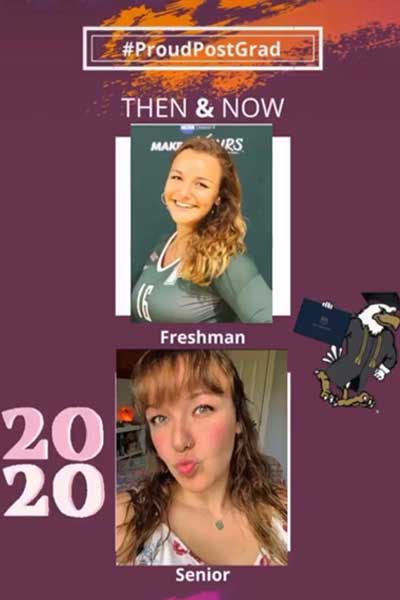 View more or create your own #ProudPostGrad story >>