Class of 2024
Post University will hold commencement ceremonies for the class of 2024 on Saturday, May 11, 2024, in Connecticut. 
There are three steps students must complete to participate in an in-person commencement ceremony:
Reply to emails from the Registrar's Office regarding graduation and complete your graduation application.
Reply to a follow-up email asking if you are attending in-person and request guest tickets through our online ticket reservation system once it goes live.
Purchase commencement regalia.
Check back here often for commencement updates and keep an eye on your student email address for more information in the coming months!
Class of 2023
Post University held its 133rd commencement ceremonies on Saturday, May 13, 2023, at the historic Palace Theater in downtown Waterbury. 
We were excited to host two separate ceremonies for our undergraduate, graduate, and doctoral students, at 10 a.m. and 3 p.m. ET.
The morning ceremony began at 10 a.m. EDT, for all Doctoral and Graduate students, all American Sentinel College Undergraduate students, and all Main Campus Graduate and Undergraduate students
The afternoon ceremony began at 3 p.m. EDT, for all online Post University Undergraduate students.
Post University also live streamed both ceremonies online for those who are not able to attend in-person. This broadcast of the live event showed the names of all graduates, whether in attendance or not, on-screen during the ceremony.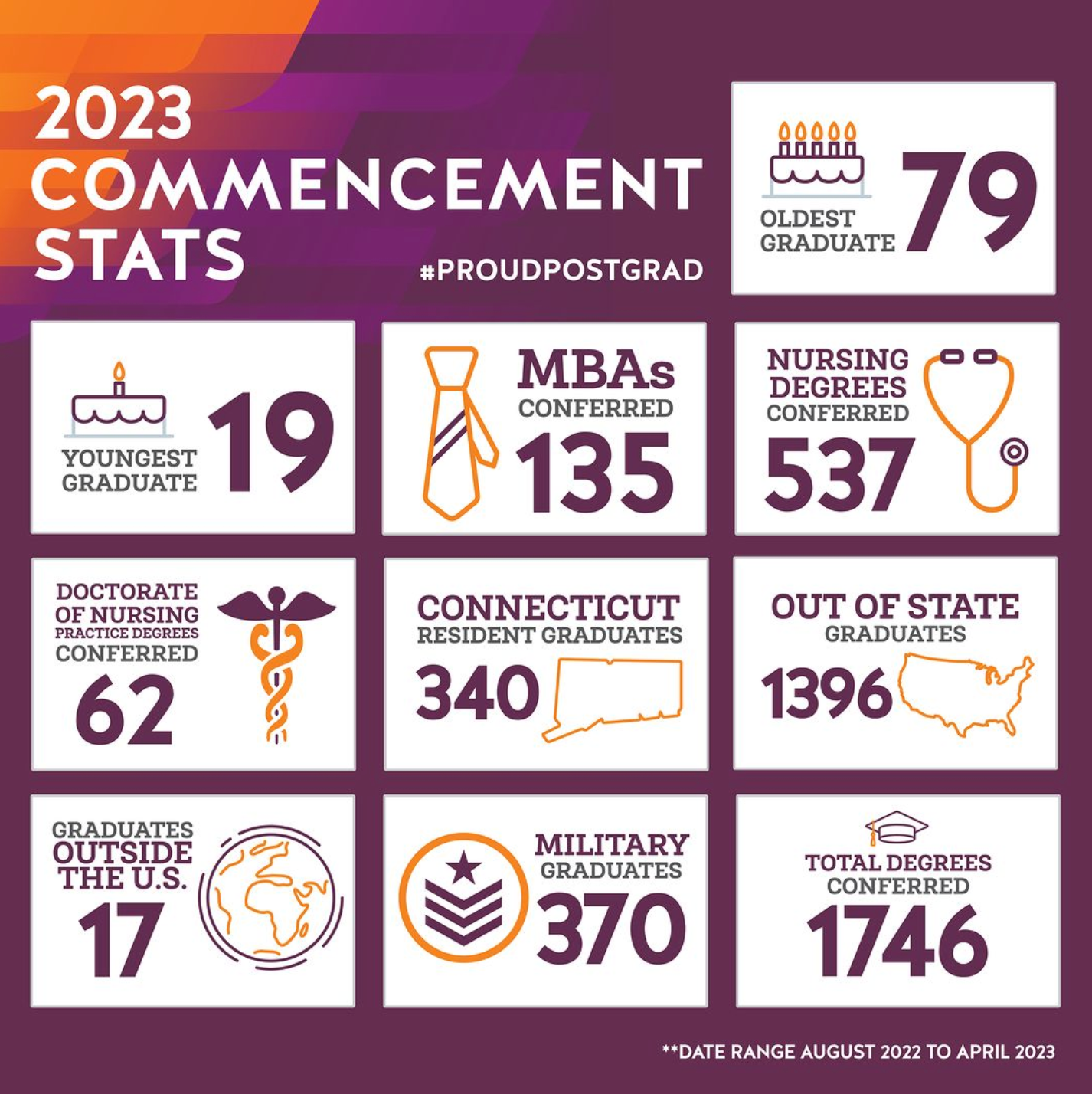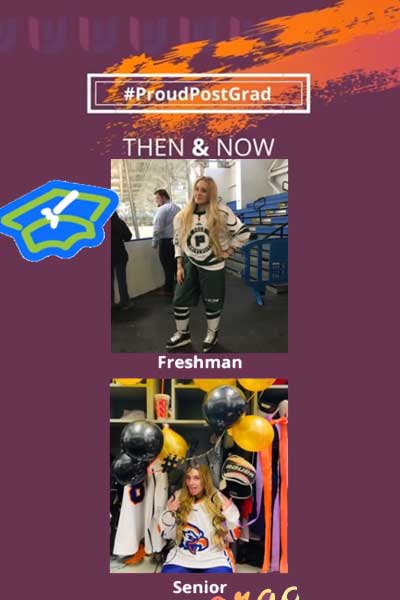 View more or create your own #ProudPostGrad story >>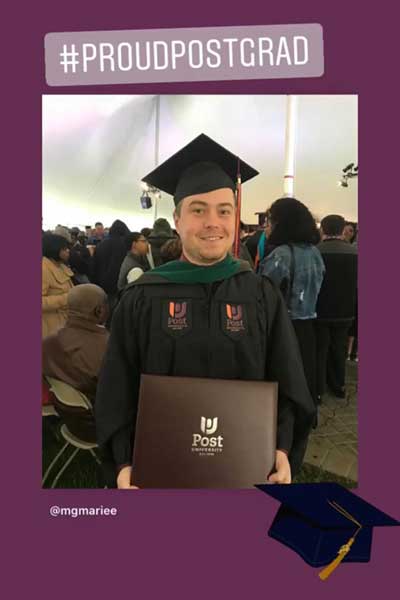 View more or create your own #ProudPostGrad story >>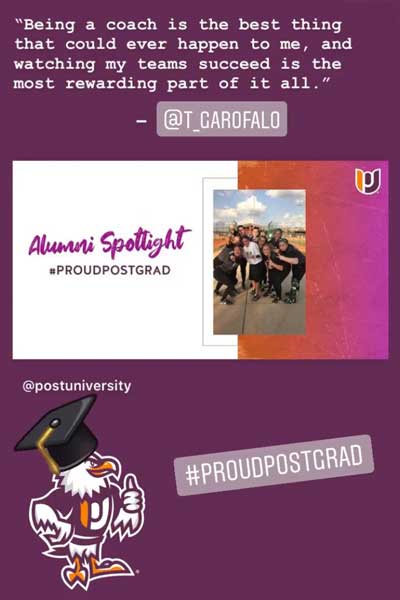 View more or create your own #ProudPostGrad story >>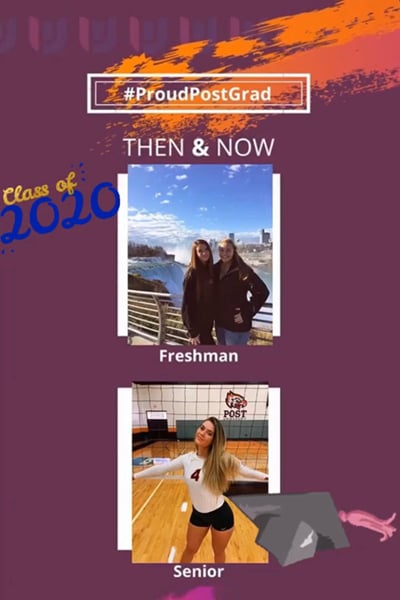 View more or create your own #ProudPostGrad story >>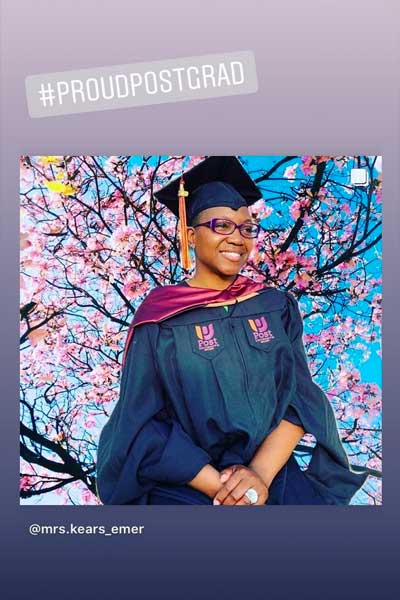 View more or create your own #ProudPostGrad story >>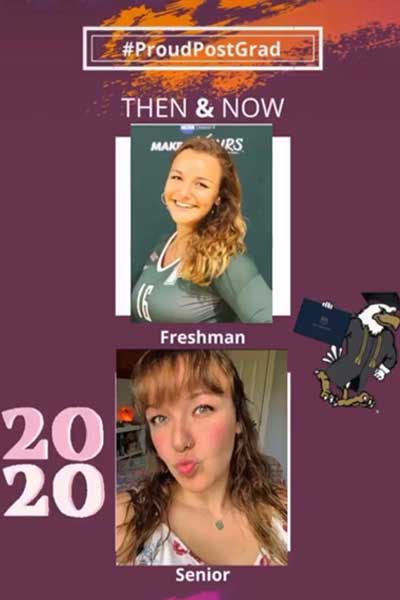 View more or create your own #ProudPostGrad story >>